Stock Trading
Learn how to trade stocks online! Do you want to trade stocks online but don't know where to start? Look no further; our ABC's of Stock Trading Course is the most comprehensive beginner's guide for anyone new to stock trading. Students will learn about stocks, the stock market, choosing a broker, opening an account, how to place trades and most importantly strategies used by top traders to pick stocks.
This course does not offer any get rich quick strategies; as with all things in life to become successful you must put in the time and effort. What students do gain from this course is the confidence to trade with purpose utilising fundamental or technical strategies that fit with their own individual trading style.
Good Luck and Happy Trading!
Modules
Chapter One introduces the student to the course.
Chapter Two outlines what stock trading is and the different types of stocks available to investors.
Chapter Three will delve into the stock marketplace so that the student can gain a better appreciation of what different types of markets there are and how they operate.
Chapter Four provides the new stock trader with practical information relating to choosing the right online broker and discussion regarding the brokers trading platform.
Chapter Five gives a detailed analysis of the mechanics of trading; buying and selling, types of orders, leverage/cash accounts and calculating profit or loss.
Chapter Six focuses on analysing a company and ultimately determining whether you should place a trade on that stock.
Chapter Seven covers picking stocks based on your investment objectives.
Chapter Eight focuses on Fundamental Analysis. To know what factors move markets is essential to be a profitable trader. Fundamental Analysis looks at present economic numbers and economic policy, conditions such as interest rates, trade balances, etc…
Chapter Nine provides a discussion on Technical Analysis. Technical Analysis looks at prior price movements and employs the use of charts.
Chapter Ten outlines major trading strategies employed by traders to determine what stocks to trade.
Chapter Eleven and Twelve cover money management and key elements successful traders utilize to become profitable. These chapters will provide insight into the discipline and work ethic needed to succeed in this field.
Chapter Thirteen provides outside sources for the new trader including top news providers and various online stock brokers.
Requirements
There is no experience or previous qualifications required for enrolment on this course. It is available to all students, of all academic backgrounds.
Endorsement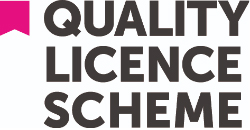 At the end of this course successful learners will be given the option to receive a Certificate of Achievement from the Quality Licence Scheme and a Learner Unit Summary (which lists the components the learner has completed as part of the course).
Level 3 Stock Trading Certificate of Achievement
The course has been endorsed under the Quality Licence Scheme. This means that learndirect has undergone an external quality check to ensure that the organisation and the courses it offers, meet defined quality criteria. The completion of this course alone does not lead to a regulated qualification* but may be used as evidence of knowledge and skills gained. The Learner Unit Summary may be used as evidence towards Recognition of Prior Learning if you wish to progress your studies in this subject. To this end the learning outcomes of the course have been benchmarked at Level 3 against level descriptors published by Ofqual, to indicate the depth of study and level of demand/complexity involved in successful completion by the learner.
The course itself has been designed learndirect to meet specific learners' and/or employers' requirements which cannot be satisfied through current regulated qualifications. The Quality Licence Scheme endorsement involves robust and rigorous quality audits by external auditors to ensure quality is continually met. A review of courses is carried out as part of the endorsement process.
The Quality Licence Scheme is part of the Skills and Education Group, a charitable organisation that unites education and skills-orientated organisations that share similar values and objectives. With more than 100 years of collective experience, the Skills and Education Group's strategic partnerships create opportunities to inform, influence and represent the wider education and skills sector.
The Skills and Education Group also includes two nationally recognised awarding organisations; Skills and Education Group Awards and Skills and Education Group Access. Through our awarding organisations we have developed a reputation for providing high-quality qualifications and assessments for the education and skills sector. We are committed to helping employers, organisations and learners cultivate the relevant skills for learning, skills for employment, and skills for life.
Our knowledge and experience of working within the awarding sector enables us to work with training providers, through the Quality Licence Scheme, to help them develop high-quality courses and/or training programmes for the non-regulated market.
*Regulated qualification refers to those qualifications that are regulated by Ofqual / CCEA / Qualification Wales
To view a sample of the Certificate of Achievement, please click here.
Sign up to our Newsletter