20% OFF
Save £54.00 - Don't miss out!
Sidereus Healing Techniques
Get in touch with us and we'll call you back
Get in touch with us and we'll call you back
SALE

Savings End Midnight Friday 29th September

SALE

Savings End Midnight Friday 29th September
Sidereus Healing Techniques
Healing Words - The Magic of Story, Myth and Metaphor
This course will show how to use your voice, your knowledge and your healing intentions directly and with volition to help your clients heal at a profound level, in a wonderfully gentle, ecological and supportive way.
In the course of the assignments, we will be studying many different kinds of healing story approaches, from shamanic journeys to hypnotic inductions, from simple inspirational stories to therapeutic metaphor elicitation and metaphor therapy.
When you are a healer or a therapist, it simply adds whole new dimensions to your work. And it is so enjoyable to create that kind of closeness with your clients and really know that you are helping them with every word you say.
Modules
Story therapy for any audience - custom made
Using story and metaphor at the energetic levels
Learning new methods to work with rich metaphor
Understanding the richness and depth of story
Embedding healing instructions
New pathways to learning and integration
Resolving conflict and unconscious sabotage
Healing, self healing and distant healing
The resonant voice and art of delivery
Hypnotic delivery and advanced hypnosis techniques
Unconscious processes made easy
Special tools for healing the body
Working with therapeutic metaphors
Distant healing - the gift
Soul retrieval, putting it all together
Entry Requirements
There is no experience or previous qualifications required for enrolment on this course. It is available to all students, of all academic backgrounds.
All course fees, inclusive of all payment plans including our Premium Credit Limited option, must be settled before certification can be ordered.
*You will have access to the course for 24 months.

Assessment
Assessment Method
After each lesson there will be a question paper, which needs to be completed and submitted to your personal tutor for marking. This method of continual assessment ensures that your personal tutor can consistently monitor your progress and provide you with assistance throughout the duration of the course.
What's Included
All study materials
Study Guide
Full Tutor and Admin support
About the Author
Silvia Hartmann - Kent, CABH, MNGH, MEINS, CHAMT, MSNLP.
Silvia is a highly qualified and experienced trainer of Hypnosis and Neuro-Linguistic Programming, author, international speaker and workshop leader.
She is well known for her personable style and her ability to make even complex material easy to understand, easy to learn, and easy to replicate.
She is the author of numerous highly acclaimed original works in the field, including "Project Sanctuary - An Introduction to Global Metaphor Therapy", "HypnoDreams TM", "StarFields - The Energetic Relationships Paradigm TM" and has recently completed her first fiction project, the trilogy, "In Serein".
Qualifications
On successful completion of your course you will receive the learndirect Certificate of Completion of Training in Sidereus Healing Techniques.
Your course certificate will also state the number of CPD points/hours the course is eligible for.
View a sample of the certificate (opens in new window)
learndirect is one of the largest integrated providers of courses and qualifications, training, and employment services in the UK
Each year around 6,000 businesses equip their staff for success with learndirect
learndirect have helped more than 75,000 businesses equip their employees with the skills needed to improve productivity.
Almost 700,000 maths and English test passes have been achieved with learndirect.
300,000 people fulfilled their career ambitions last year with learndirect.
Over 250,000 apprentices have achieved with learndirect.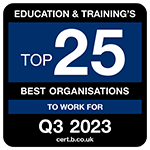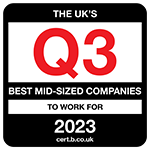 Sign up to our Newsletter