online only!

extra 5% off
25% OFF
Save £10.20 - Don't miss out!
Regenerate
Get in touch with us and we'll call you back
Get in touch with us and we'll call you back
SALE

Savings End Midnight Thursday 30th November

SALE

Savings End Midnight Thursday 30th November
Regenerate
This module is designed to offer an introduction to enamel erosion; the process of enamel erosion; the importance and need for diagnosis. The module uses a webinar delivered by Dr Ben Atkins on erosive tooth wear. The webinar focusses on erosive tooth wear. Dr Atkins will introduce the processes of erosive tooth wear, and the aesthetic and functional problems it can give the patient. Dr Atkins explains how an early identification of tooth wear is essential to long-term management of enamel erosion, and how oral care products with NR-5™ technology can remineralise and strengthen damaged enamel mineral.
Modules
On completion of this CPD course, you will:
Understand enamel composition
Understand the principles and mechanism of erosive tooth wear
Know the aetiology and prevalence of erosion, how to screen and diagnose tooth wear
Know how to screen and diagnose erosive tooth wear using the BEWE assist method and tool.
Acquire an understanding of the REGENERATE™ Enamel Science regime with NR-5™ Technology
Be able to recommend products suitable for your patients
Entry Requirements
There is no experience or previous qualifications required for enrolment on this course. It is available to all students, of all academic backgrounds.
All course fees, inclusive of all payment plans including our Premium Credit Limited option, must be settled before certification can be ordered.
*You will have access to the course for 24 months.
Qualifications
On successful completion of your course you will receive the learndirect Certificate of Completion of Training in Regenerate.
Your course certificate will also state the number of CPD points/hours the course is eligible for.
View a sample of the certificate (opens in new window)
learndirect is one of the largest integrated providers of courses and qualifications, training, and employment services in the UK
Each year around 6,000 businesses equip their staff for success with learndirect
learndirect have helped more than 75,000 businesses equip their employees with the skills needed to improve productivity.
Almost 700,000 maths and English test passes have been achieved with learndirect.
300,000 people fulfilled their career ambitions last year with learndirect.
Over 250,000 apprentices have achieved with learndirect.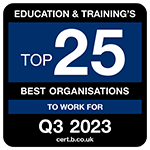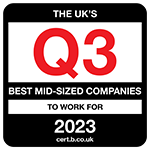 Sign up to our Newsletter