Principles of the Mental Health Care Worker Level 2 Certificate (RQF)
Overview
Understand the concept of Mental Health
Learn about approaches to caring for individuals with mental health issues
Understand legislation around mental health and the importance of duty of care
Qualify to work with individuals with mental health issues
Gain a nationally-recognised qualification
Start a new, rewarding, career
About your Course
Mental health issues affect one in four people each year. While some need little or no support to work through their challenges, others need ongoing, long term help.
As a mental health care worker, your role will be to support individuals with enduring mental health issues to live as independently as possible.
By studying a level 2 certificate in the principles of the mental health care worker, you will gain essential skills and knowledge to help achieve this.
You will learn about the concept of mental health and the ways issues can manifest. This course will also teach you how to create a care plan to adequately support individuals to help them live independent lives and achieve their goals.
Key legislation, the duty of care and the importance of continual personal development will also be covered. This will provide you with a comprehensive understanding of mental health, the legalities surrounding those with mental health issues and how to provide the appropriate support.
Getting Started
By studying a level 2 certificate in the principles of the mental health care worker, you are positioning yourself for a highly interesting and rewarding career.
Mental health as a field is becoming increasingly prominent as society becomes more comfortable talking about mental health issues. Because more people are being identified as needing support, it's an opportune time to retrain in mental health care.
learndirect is the UK's leading distance learning online course provider. This fully online course allows you to get your qualification without the need to juggle work or family commitments.
You can begin your studies the same day you enrol and work through the course material as quickly as you like. This means you can get your qualification within a matter of months.
Once you have qualified you will be able to start applying for roles in mental health care work or enrol in further courses to enhance your skills.
Modules
The units are broken down for you here so that you can see what your qualification will include. However, the assignments you complete have been designed so that you can complete multiple tasks together where possible and you will see a different number of assignments in your personal portfolio; you will still be completing the whole qualification.
Unit 1: Mental Health and Mental Health Issues
On completion of this unit you will:
Understand the concept of mental health
Know common types of mental health problems and illnesses
Know the legislation and guidance that applies to those with mental health problems
Unit 2: Principles of the Mental Health Care Worker
On completion of this unit you will:
Understand the different roles and responsibilities for working in mental health
Know how continuous professional development improves own practice
Know how own wellbeing improves own practice
Understand the Mental Capacity Act 2005 when working in mental health care
Unit 3: Approaches to Care and Management in Mental Health
On completion of this unit you will:
Understand the key features of the care planning process
Understand the aspects of good practice in the care planning process
Unit 4: Understand the Duty of Care in Adult Health and Social Care
On completion of this unit you will:
Understand what is meant by 'duty of care'
Know about dilemmas and conflicts relating to duty of care
Know how to recognise and report unsafe practices
Understand the impact of own action on individuals and others
Understand the importance of consent in health and social care practice
Unit 5: Understanding Change and Support in Relation to Mental Health
On completion of this unit you will:
Understand how mental health change occurs
Understand the role of others in the individual's mental health change
Know the treatment options available to manage mental health problems
Know how to access information to support understanding of mental health issues
Requirements
There are no specific entry requirements however learners should have a minimum of level two in literacy and numeracy or equivalent.
The qualification is suitable for learners of 16 years of age and above.
Assessment
After each unit, there will be a question paper which needs to be completed and submitted to your assessor for marking.
This method of continual assessment ensures that your assessor can consistently monitor your progress and provide you with assistance throughout the course.
You should allow at least 1 - 2 hours of study to complete each question paper. The approximate amount of time required to complete the course is 174 hrs.
Qualifications
CACHE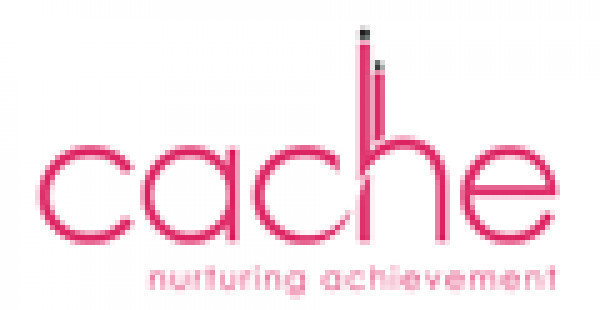 Upon successful completion of this course, you will be awarded the (RQF) Principles of the Mental Health Care Worker Level 2 Certificate (Qualification Number: 603/4384/9).
CACHE is the UK's only specialist awarding organisation for the children and adult care sectors, with a portfolio of qualifications ranging from Entry to Level 5. Last year, over 150,000 learners registered with CACHE from over 1000 UK based Centres and overseas.
CACHE is an internationally recognised, specialist Awarding Organisation in the fields of Early Years, Care and Education, and Playwork. An Awarding Organisation is officially recognised and designated by the regulatory authorities to award qualifications in particular subject areas.
CACHE designs courses and qualifications in the care and education of children and young people. CACHE are the UK's only specialist Awarding Organisation to do this. CACHE's courses range from entry level to advanced qualifications for sector professionals.
CACHE continue to develop the most up to date and relevant qualifications for the new QCF and work closely with Sector Skills Councils to ensure the highest level of quality and a cutting-edge service to their customers, our learners, and the sector.
Please click here to visit the CACHE website.