25% OFF
Save £82.50 - Don't miss out!
Principles of Human Resource Management
Get in touch with us and we'll call you back
Get in touch with us and we'll call you back
OUR PASS RATE
Business & HR
(National Average 51.8%)

97.5
%
SALE

Savings End Midnight Tuesday 12th December

SALE

Savings End Midnight Tuesday 12th December
Principles of Human Resource Management
Every business is made up of people, the human resources of the business. How effectively those human resources are managed will have a major impact on how successful the business becomes.
Indeed in many industries, the quality of the human resources, how effectively they work together and how well they are trained and developed, can be the major factor in maintaining the competitiveness and profitability of the business.

It follows then that the study of human resource management (HRM) is a vital part of the business and the ability to manage people effectively is a key skill requirement for the effective business manager. The process is a complex one.
Partly this complexity stems from the fact that one is dealing with people, with all the inevitable variation in skills, personalities, attitudes and behaviours which this implies. HRM is further complicated by the major changes we are experiencing in technologies, in patterns of trade and business and the need for businesses and their employees to respond quickly if they are to remain competitive.
The need for all managers to have competence in HRM is becoming inescapable. Increasingly as organisations become flatter, with fewer layers of management, line managers are playing an increasingly important role in the management of people.

This course is designed to help you understand these issues and begin to acquire some of the knowledge and skills required for effective management of people.
Modules
Introduction to HRM
The Changing Nature of Work
Employee Researching - planning and recruitment
Employee Researching - selection
Performance Management
Equality of Opportunity
Employee Relations
Employee Development
Reward Management
HRM and Business Objectives
Entry Requirements
There is no experience or previous qualifications required for enrolment on this course. It is available to all students, of all academic backgrounds.
All course fees, inclusive of all payment plans including our Premium Credit Limited option, must be settled before certification can be ordered.
*You will have access to the course for 24 months.

Assessment
Assessment Method
After each lesson there will be a question paper, which needs to be completed and submitted to your personal tutor for marking. This method of continual assessment ensures that your personal tutor can consistently monitor your progress and provide you with assistance throughout the duration of the course.
What's Included
All study materials
Study Guide
Full Tutor and Admin support
Course Textbook
Human Resource Management (1998) 4th edition, Derek Torrington and Laura Hall. Hemel Hempstead: Prentice Hall International.
Qualifications
On successful completion of your course you will receive the learndirect Certificate of Completion of Training in Principles of Human Resource Management.
Your course certificate will also state the number of CPD points/hours the course is eligible for.
View a sample of the certificate (opens in new window)
learndirect is one of the largest integrated providers of courses and qualifications, training, and employment services in the UK
Each year around 6,000 businesses equip their staff for success with learndirect
learndirect have helped more than 75,000 businesses equip their employees with the skills needed to improve productivity.
Almost 700,000 maths and English test passes have been achieved with learndirect.
300,000 people fulfilled their career ambitions last year with learndirect.
Over 250,000 apprentices have achieved with learndirect.
OUR PASS RATE
Business & HR

97.5
%
(National Average 51.8%)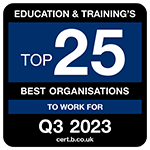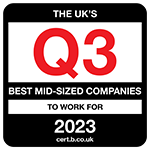 Sign up to our Newsletter