10% OFF
Save £13.00 - Don't miss out!
OSCE Workshop
Get in touch with us and we'll call you back
Get in touch with us and we'll call you back
SALE

Savings End Midnight Friday 29th September

SALE

Savings End Midnight Friday 29th September
OSCE Workshop
This Workshop at a Glance
Offered to Dental Nurses in training
Preparation for the OSCE exam
Attend interactive workshops via Zoom
Choose from two session options
Led by experienced industry professionals
Opportunity to ask questions and revise with others
About Your Workshop
For individuals studying to become a Dental Nurse, to successfully obtain your NEBDN Diploma in Dental Nursing, you will have to pass the Objective Structured Clinical Examination (OSCE). This is an exam that tests various skills, including your clinical and communication capabilities, as well as your practical skills.
During the exam, you will be required to study various scenarios and complete tasks based on scenario-based questions. Passing this section of your training is crucial to obtaining your diploma and registering on the General Dental Council Register.
To help you prepare for the exam, we provide interactive revision workshops and one-to-one sessions. You will have the opportunity to speak to the experienced tutor leading the lessons and take part in group revision, with 12 students per group.
These workshops will give you the chance to focus on your learning progress, and it will also enable you to personalise assignments and your exam preparation. Our tutor will be able to adapt your study schedule to your needs, and you will be able to prepare for your exam in a stress-free environment.
Getting Started
This workshop option is tutor led and will be delivered via online platform Zoom. This means that you can revise for your OSCE exam from the comfort of your own home.
Throughout your session, you will be given expert advice and tips on how best to prepare for your upcoming exam. There will also be an opportunity to ask questions to gain further clarification should you need it.
Once you have registered, you will be issued with an access link and login details for your chosen revision session.
Modules
The session consists of a 3 hour online live workshop, in which our experienced industry tutor will guide you through the material you need to know to pass your OSCE exam.

A total of 12 students can enrol on the workshop, and time will be set aside for questions.

Course Details:
Who is it for: All Dental Nurses preparing for their NEBDN OSCE exam
Where: Live interactive online workshop via Zoom. Once registered, you will receive an access link and your login details
Next Course Date: 9th January 2022, 10.00am - 1.00pm
Entry Requirements
To enrol on our live interactive online workshops, you will need to be training to become a Dental Nurse as you will be required to undergo the NEBDN OSCE exam.
All course fees, inclusive of all payment plans including our Premium Credit Limited option, must be settled before certification can be ordered.
*You will have access to the course for 24 months.

Assessment
The OSCE workshop is for revision purposes only, so there are no assessments to complete.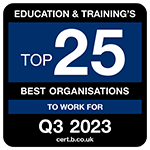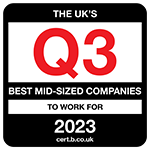 Sign up to our Newsletter