20% OFF
Save £66.00 - Don't miss out!
Oriental Health Diagnosis
Get in touch with us and we'll call you back
Get in touch with us and we'll call you back
SALE

Savings End Midnight Friday 29th September

SALE

Savings End Midnight Friday 29th September
Oriental Health Diagnosis
Illness can be diagnosed by identifying whether there is a deficiency, sinking, stagnating or rebellious chi. [Rebellious-chi is any chi that is flowing in the wrong direction]. These are called "Identification of Patterns of Illness". Chi is an unseen energy, yet it is present in everything. The body contains chi, fluids and flesh, which represent air, sea and land. Their presence, in Chinese philosophical thinking proves that the human body is a micro-universe.

To the Chinese the human body represents the entire universe. This is the reason why they emphasise a need that to live, people need both a balanced and an integrated lifestyle. To the Chinese health and wisdom go hand and hand.

This course aims to teach you how to use Oriental diagnosis for assessing the nature of your client's condition. You will be taught to identify disease patterns and then how to look at disease diagnosis.
Modules
Introduction
The Chinese system of medicine has evolved over thousands of years. Their belief is in a holistic approach that treats the whole body and not just the illness. They also believed that there should be no division made between treating the mind and the body.
Identification of patterns according to the eight principles
Pattern identification and administration of treatment are the main distinctive features of Chinese medicine diagnosis and treatment. 'Pattern identification' is the phrase used to include both the gathering of all the symptoms, the examinations used and the application of the patterns that will decide the actual treatment required.
Chi, blood and body fluids identification of patterns
These patterns describe the interplay between chi, blood and body fluids, and what happens if one or some become stagnant in excess, or are deficient.
Six channel pattern identification of patterns
The six channels are the principles of pattern identification discussed in the Shang Han Lun. The Shang Han Lun is a monograph that discusses many types of externally contracted diseases. The six-channel pattern identification is a method for the pattern identification of externally contracted diseases.
The four examinations – Asking - Part I
Asking questions is a very important part of any session involving diagnosis. The most important thing to a patient is to talk about what made them go to see a practitioner in the first place.
The four examinations – Asking - Part II
Diagnosis - Feeling or palpation and pulse diagnosis - Part I
A practitioner uses feeling or touch as a diagnostic tool to check for any sweat or dryness, to detect any external or internal disharmonies, organ malfunctioning and/or to judge the functions of a meridian. Pulse taking is an important part of Chinese medical theory, and it is taught throughout China
Diagnosis by feeling: Part II - Pulse diagnosis continued
Pulse diagnosis is one of the most important tools a practitioner has to diagnose what is wrong with their client. The aim is always to bring the meridians, yin and yang, essence and chi back to balance. To do this the practitioner must identify the disharmony and correct it.
Diagnosis by feeling: Part III - Pulse diagnosis continued
Diagnosis by looking
This lesson is about looking at the body of the patient for clues of disease. No practitioner would ever look at only the part of the body with the complaint, as always they look at the whole person.
Tongue diagnosis
Through the use of tongue diagnosis a practitioner can see the extent and quality of the exterior flow of energy in the yin organs, and the interior flow of energy in the yang organs.
Diagnosis guide
For a more detailed syllabus on this course, click here
Entry Requirements
There is no experience or previous qualifications required for enrolment on this course. It is available to all students, of all academic backgrounds.
All course fees, inclusive of all payment plans including our Premium Credit Limited option, must be settled before certification can be ordered.
*You will have access to the course for 24 months.

Assessment
Assessment Method
After each lesson there will be a question paper, which needs to be completed and submitted to your personal tutor for marking. This method of continual assessment ensures that your personal tutor can consistently monitor your progress and provide you with assistance throughout the duration of the course.
What's Included
All study materials
Study Guide
Full Tutor and Admin support
The course fee includes the awarding body registration and certification fee (valued at up to £30.00).
Please Note: If you are a student on our Chinese Medical Theory Diploma Course, there is no need to study this course, as these modules are already covered in your course.
Endorsement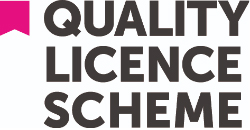 At the end of this course successful learners will be given the option to receive a Certificate of Achievement from the Quality Licence Scheme and a Learner Unit Summary (which lists the components the learner has completed as part of the course).
Level 4 Oriental Health Diagnosis Certificate of Achievement
The course has been endorsed under the Quality Licence Scheme. This means that learndirect has undergone an external quality check to ensure that the organisation and the courses it offers, meet defined quality criteria. The completion of this course alone does not lead to a regulated qualification* but may be used as evidence of knowledge and skills gained. The Learner Unit Summary may be used as evidence towards Recognition of Prior Learning if you wish to progress your studies in this subject. To this end the learning outcomes of the course have been benchmarked at Level 4 against level descriptors published by Ofqual, to indicate the depth of study and level of demand/complexity involved in successful completion by the learner.
The course itself has been designed learndirect to meet specific learners' and/or employers' requirements which cannot be satisfied through current regulated qualifications. The Quality Licence Scheme endorsement involves robust and rigorous quality audits by external auditors to ensure quality is continually met. A review of courses is carried out as part of the endorsement process.
The Quality Licence Scheme is part of the Skills and Education Group, a charitable organisation that unites education and skills-orientated organisations that share similar values and objectives. With more than 100 years of collective experience, the Skills and Education Group's strategic partnerships create opportunities to inform, influence and represent the wider education and skills sector.
The Skills and Education Group also includes two nationally recognised awarding organisations; Skills and Education Group Awards and Skills and Education Group Access. Through our awarding organisations we have developed a reputation for providing high-quality qualifications and assessments for the education and skills sector. We are committed to helping employers, organisations and learners cultivate the relevant skills for learning, skills for employment, and skills for life.
Our knowledge and experience of working within the awarding sector enables us to work with training providers, through the Quality Licence Scheme, to help them develop high-quality courses and/or training programmes for the non-regulated market.
*Regulated qualification refers to those qualifications that are regulated by Ofqual / CCEA / Qualification Wales
To view a sample of the Certificate of Achievement, please click here.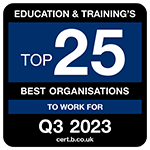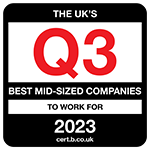 Sign up to our Newsletter