Nail Technician Professional - Gel
Nail Technician Professional - Gel
If you are considering a career as a qualified nail technician, our distance learning Nail Technician – Gel course is the ideal course for you. It contains all the elements you require to study from home in order to become a fully qualified nail technician and to secure professional indemnity insurance to practice professionally either from home, as a mobile service, or in a nail bar or salon. The gel nail course also includes information on manicures so that you will not need to do a separate manicure qualification in order to complete this distance learning nail course.
What are gel nails?
Gel nails are fake nails that can be applied to a client's fingers to closely resemble the natural nail. They are very similar to acrylic nails (liquid & powder); however they tend to be more flexible. Gel nails can be worn, painted and decorated in the same way as acrylic nails. Gel nails are usually applied using a UV light. Generally gel nails will last between 3 – 4 weeks; after this period maintenance and infill procedures will need to be carried out on the client's extensions to keep them looking natural and well maintained. Our nail technician courses from home will teach you all the techniques you require to be able to carry out these treatments.
The Work of the Nail Technician
The work of a nail technician can be varied and rewarding. Not only will you apply, repair and remove false nails or extensions, but you will also offer basic treatments such as manicures and pedicures as well as ensuring your client's nails are free from any skin or nail problems before you begin the treatment.
What Could I Do After Taking This Professional Gel Nail Technician Course?
Become a Nail Technician. On successful completion of this home study course you will be able to secure professional indemnity insurance so that you can either practice professionally as a fully qualified mobile nail technician without having to do any further courses, or alternatively you can seek employment in a beauty salon or nail bar. Nail technicians earn on average over £16,500*/year. You could also study further so that you are able to paint designs (using an airbrush) and decorate your client's nails.
Obtain a diploma. This course has been developed in line with the national occupational standards and has been developed to cover the basic theory knowledge and to equip you for progression onto the Level 2 NVQ Diploma in Nail Services should you wish to follow this progression route. (Please note: You are not required to complete the NVQ in order to practice professionally; you may practice professionally on completion of the nail technician home study course alone).
*Source: Totaljobs.com, Sept 2012.
Nail Kits
Nail kits can be purchased directly from the supplier once you have enrolled on the course. As a learndirect student, you will receive a 20% discount.
Modules
Unit 1: Nail Enhancement Systems and Health & Safety
By the end of this unit the learner will be able to:
Understand the course content and requirement
Understand the advantages and disadvantages nail enhancements systems
Understand the importance of Health & Safety when working with enhancements
Identify the risks associated with working with enhancements
Understand the difference between sterilisation and disinfection

Unit 2: Becoming a Nail Technician
By the end of this unit the learner will be able to:
Understanding what qualities make a professional nail technician
Understand why appearance is important
Understand the difference between codes of practice and ethics
Understand body language
Understand how prepare for and greet the client
Unit 3: Anatomy & Physiology
By the end of this unit the learner will be able to:
Understand and identify the underlying anatomy and physiology of the hand and lower arm
Understand the structure of the skin
Identify the structure of the skin and nail
Understand the process of keratinization and the process of nail growth

Unit 4: Nail disorders and shapes
By the end of this unit the learner will be able to:
Understand what is meant by the term contra indication
Identify what is an untreatable nail or skin disorder
Identify what is a treatable nail disorder
Identify natural nail shapes
Identifying factors affecting growth
Unit 5: Manicure
By the end of this unit the learner will be able to:
To understand the reason for manicure
How to perform a consultation
Set up a work station
Identify what equipment and tools are required
Demonstrate the correct use of tools
Perform a manicure
Unit 6: Starting on Tips
By the end of this unit the learner will be able to:
To be able to identify the correct tools, equipment and products required
To understand the importance of minimising waste
To understand the importance of health and safety throughout the service
To select, prepare and apply tips correctly
Unit 7: Application of Gel
By the end of this unit the learner will be able to:
Understand the chemistry of Gel
Understand the stages of Gel and effect of lamp
Understand the application of gel in zones
Demonstrate the correct application of beads
Finish the product to create a smooth, glossy surface
Unit 8: Gel Infill's and maintenance
By the end of this unit the learner will be able to:
Adapting techniques for working on a natural nail and client
Identifying when a client will need infills
Applying infills
Knowing when to recommend advanced services – back fill and rebalancing
Unit 9: Troubleshooting with Gel
By the end of this unit the learner will be able to:
To identify when there is a problem with enhancements
To understand why the problem has occurred
To identify what steps are required to overcome the problem
Requirements
There is no experience or previous qualifications required for enrolment on this course. It is available to all students, of all academic backgrounds.
Assessment
Assessment Method
After each lesson there will be a question paper, which needs to be completed and submitted to your personal tutor for marking. This method of continual assessment ensures that your personal tutor can consistently monitor your progress and provide you with assistance throughout the duration of the course.
What's Included
All study materials
Study Guide
Full Tutor and Admin support.
The course fee includes the awarding body registration and certification fee (valued at up to ÂŁ30.00).
Please Note: Kits can be purchased from the supplier once you have enrolled and completed up to unit 3 of the course. Our learners will receive a 20% Discount from the supplier. Request your order form by emailing customer services – customerservices@learndirect.com
Endorsement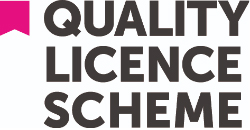 At the end of this course successful learners will be given the option to receive a Certificate of Achievement from the Quality Licence Scheme and a Learner Unit Summary (which lists the components the learner has completed as part of the course).
Level 2 Nail Technician Professional - Gel Certificate of Achievement
The course has been endorsed under the Quality Licence Scheme. This means that learndirect has undergone an external quality check to ensure that the organisation and the courses it offers, meet defined quality criteria. The completion of this course alone does not lead to a regulated qualification* but may be used as evidence of knowledge and skills gained. The Learner Unit Summary may be used as evidence towards Recognition of Prior Learning if you wish to progress your studies in this subject. To this end the learning outcomes of the course have been benchmarked at Level 2 against level descriptors published by Ofqual, to indicate the depth of study and level of demand/complexity involved in successful completion by the learner.
The course itself has been designed learndirect to meet specific learners' and/or employers' requirements which cannot be satisfied through current regulated qualifications. The Quality Licence Scheme endorsement involves robust and rigorous quality audits by external auditors to ensure quality is continually met. A review of courses is carried out as part of the endorsement process.
The Quality Licence Scheme is part of the Skills and Education Group, a charitable organisation that unites education and skills-orientated organisations that share similar values and objectives. With more than 100 years of collective experience, the Skills and Education Group's strategic partnerships create opportunities to inform, influence and represent the wider education and skills sector.
The Skills and Education Group also includes two nationally recognised awarding organisations; Skills and Education Group Awards and Skills and Education Group Access. Through our awarding organisations we have developed a reputation for providing high-quality qualifications and assessments for the education and skills sector. We are committed to helping employers, organisations and learners cultivate the relevant skills for learning, skills for employment, and skills for life.
Our knowledge and experience of working within the awarding sector enables us to work with training providers, through the Quality Licence Scheme, to help them develop high-quality courses and/or training programmes for the non-regulated market.
*Regulated qualification refers to those qualifications that are regulated by Ofqual / CCEA / Qualification Wales
To view a sample of the Certificate of Achievement, please click here.
Sign up to our Newsletter