Living Foods Nutrition
Nowadays, when a great percentage of us have just cause to be concerned regarding an overload of chemicals added to the food we consume each and every day – here is a way of supplying ourselves with the freshest – albeit alive until we consume – mineral and vitamin nutrient-dense, tasty and remarkably cost-effective foodstuffs, which are available to everyone. Preparation could not be simpler! You can easily convert your kitchen, laundry-room, etc into a mini-organic garden – with the right choice of seeds, nuts, grains, vegetables and pulses – all without any noxious chemicals.
This particular course will provide information on how to buy, store and prepare "living foods". It will also provide information to anyone wanting to rid themselves – and others - from problematical health conditions or simply to take their present health into higher echelons.
Modules
About living foods, buying, storing, simple preparation
Sprouting more complicated produce and recipes
Cereal Grasses
Strengthening the immune system, detoxification
Nutritional values and application for healing
Incorporating living and raw foods into your daily life regimen
Requirements
There is no experience or previous qualifications required for enrolment on this course. It is available to all students, of all academic backgrounds.
Endorsement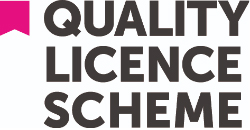 At the end of this course successful learners will be given the option to receive a Certificate of Achievement from the Quality Licence Scheme and a Learner Unit Summary (which lists the components the learner has completed as part of the course).
Level 3 Living Foods Nutrition Certificate of Achievement
The course has been endorsed under the Quality Licence Scheme. This means that learndirect has undergone an external quality check to ensure that the organisation and the courses it offers, meet defined quality criteria. The completion of this course alone does not lead to a regulated qualification* but may be used as evidence of knowledge and skills gained. The Learner Unit Summary may be used as evidence towards Recognition of Prior Learning if you wish to progress your studies in this subject. To this end the learning outcomes of the course have been benchmarked at Level 3 against level descriptors published by Ofqual, to indicate the depth of study and level of demand/complexity involved in successful completion by the learner.
The course itself has been designed learndirect to meet specific learners' and/or employers' requirements which cannot be satisfied through current regulated qualifications. The Quality Licence Scheme endorsement involves robust and rigorous quality audits by external auditors to ensure quality is continually met. A review of courses is carried out as part of the endorsement process.
The Quality Licence Scheme is part of the Skills and Education Group, a charitable organisation that unites education and skills-orientated organisations that share similar values and objectives. With more than 100 years of collective experience, the Skills and Education Group's strategic partnerships create opportunities to inform, influence and represent the wider education and skills sector.
The Skills and Education Group also includes two nationally recognised awarding organisations; Skills and Education Group Awards and Skills and Education Group Access. Through our awarding organisations we have developed a reputation for providing high-quality qualifications and assessments for the education and skills sector. We are committed to helping employers, organisations and learners cultivate the relevant skills for learning, skills for employment, and skills for life.
Our knowledge and experience of working within the awarding sector enables us to work with training providers, through the Quality Licence Scheme, to help them develop high-quality courses and/or training programmes for the non-regulated market.
*Regulated qualification refers to those qualifications that are regulated by Ofqual / CCEA / Qualification Wales
To view a sample of the Certificate of Achievement, please click here.
Sign up to our Newsletter