20% OFF
Save £150.00 - Don't miss out!
Level 3 Award Environmental Educator (RQF)
Get in touch with us and we'll call you back
Get in touch with us and we'll call you back
SALE

Savings End Midnight Friday 29th September

SALE

Savings End Midnight Friday 29th September
Level 3 Award Environmental Educator (RQF)
This Course at a Glance
Develop skills and knowledge for environmental education
Perfect for those looking to become an Environmental Educator
Achieve a Level 3 Award qualification
Start and study at any time
120 Guided Learning Hours
3 Units
About Your Qualification
If you're passionate about our environment and want to inspire others to connect with nature to protect it, our online course will help you incorporate this into your career. This qualification is ideal for anyone who works in, or intends to enter, a career working in education in environmental and conservation organisations, outdoor learning, and others in educational settings wishing to develop environmental activities.
During this online course, you will explore methods and techniques for education and learning about the environment and conservation. You will gain knowledge of relevant learning theory and practice relating to different target audiences. Not to mention deepen your understanding of developing and planning environmental educational activities to deliver appropriate outcomes. In addition to this, studying this course will help you understand the importance of emotional engagement in achieving action and behaviour change.
The first unit introduces you to the fundamental concepts and theories of environmental education. In the second, you will focus on the practical aspects of delivering environmental education outside the traditional classroom setting. Then in the final unit, you will delve into the evolving landscape of environmental education and its practical applications in the modern world. You can find out more about each section of the course in detail on the modules tab.
Getting Started
learndirect is the UK's leading online course provider. Our online courses and qualifications give you the flexibility to engage with your studies whenever suits you best.
Whilst studying the Level 3 Award Environmental Educator (RQF), you'll gain essential skills and knowledge regarding a career as an Environmental Educator.
The benefit of online learning means that you can plan your studies around your existing commitments. So, you're able to progress with your learning in a way that works for you, without the stressful balancing act. With no classes to attend or a timetable to stick to, you're in control of the pace and place of your learning.
What's more, we have dedicated and experienced online tutors to support you throughout your qualification. This is in addition to all the material being readily available as soon as you enrol so you're able to start right away.
Modules
Unit 1: Principles of Environmental Education
Learners will develop an understanding of environmental education including background education theory and practice; learner stages and needs; relationship to formal (curriculum-based) learning; planning and setting outcomes.
On completion of this unit, you will be able to:
Understand the purpose of environmental education
Know the background of environmental education and how it relates to learning theory
Understand learner stages, needs and development
Understand different approaches to environmental education
Develop learning activity plans and set outcomes
Unit 2: Application of Environmental Education
Learners will develop an understanding of education outside the classroom and outdoor discovery and learning; techniques and approaches for different audiences; and the delivery of environmental education in different settings (visitor centres, parks, self-led and directed, interpretation).
On completion of this unit, you will be able to:
Understand different approaches and resource needs when delivering activities outside the classroom and outdoors
Know about relevant aspects of Health & Safety, Safeguarding, and Risk Assessment
Know the different audience types and understand their different learning needs
Develop and adapt environmental education activities for different settings
Understand that interpretation and signage can be used for environmental education and know the basic principles of interpretation planning and design
Unit 3: Environmental Education in the 21st Century
Learners will develop an understanding of environmental education in practice and its application in Education for Sustainability and use in education in areas of climate change; biodiversity; campaigns and advocacy; and behaviour change. Learners will also understand the importance of evaluation and some methods of doing so.
On completion of this unit, you will be able to:
Understand how environmental education is evolving and developing to incorporate related disciplines
Understand how feelings and emotion are important to achieving outcomes focused on 'action'
Understand the concept of behaviour change and how this can be used for environmental education plans and activities
Understand measurable environmental education outcomes
Understand environmental education projects
Entry Requirements
There are no formal entry requirements for this qualification but learners must be aged 16 or over.
Minimum Age Restriction
16
Average Completion Timeframe
You have 24 months to complete your course.
Assessment Requirements
You will be assessed through a mixture of short and long-answer written assessments/assignments.
Certification Timeframe
Learners can expect their certification within 6 months of completing the course, following the (EQA) External Quality Assurance of assessment.
Course Fees
All course fees, inclusive of all payment plans including our Premium Credit Limited option, must be settled before certification can be ordered.
*You will have access to the course for 24 months.

Assessment
You will be assessed through a mixture of short and long-answer written assessments/assignments.
When are you assessed?
As you're in control of how you learn, you're also in charge of when you complete your assessments.
This enables you to take as long as you need to thoroughly understand the unit before completing any assessments.
Qualifications
Gatehouse Awards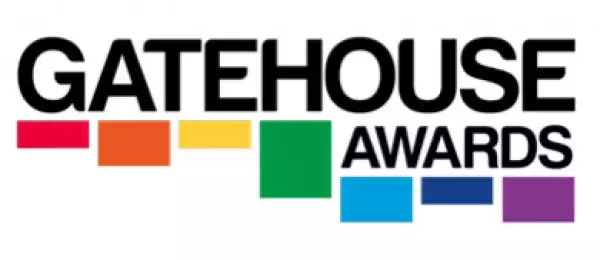 Upon successful completion of this qualification, you will be awarded the Gatehouse Awards Level 3 Award for Environmental Educators (RQF), an Ofqual regulated qualification (Qualification Number: 610/2705/4).
Gatehouse Awards Ltd is a leading awarding body recognised by the Office of Qualifications and Examinations Regulation, England (Ofqual). They also have a significant international presence providing language testing services.

Completing the Level 3 Award in Environmental Education can open various career paths for individuals who are passionate about environmental education and sustainability. Some potential career paths and roles that align with this qualification include:
Environmental Educator: This qualification equips individuals to work as Environmental Educators, delivering educational programmes and activities in schools, nature centres, museums, parks, and other educational settings. They can engage learners of all ages and backgrounds in understanding and appreciating the environment.
Sustainability Education Coordinator: Graduates can pursue roles as Sustainability Education Coordinators, designing and implementing educational initiatives focused on sustainable practices, climate change, biodiversity conservation, and environmental stewardship. They may work in government agencies, nonprofit organisations, or educational institutions.
Environmental Interpretation Specialist: With knowledge of interpretation planning and design, individuals can pursue careers as Environmental Interpretation Specialists. They can develop interpretive materials, signage, and exhibits that engage and educate the public about environmental topics in parks, museums, visitor centres, and other recreational areas.
Environmental Campaigner: The understanding of behaviour change and advocacy gained from this qualification can lead to roles as Environmental Campaigners. These professionals work to raise awareness, promote sustainable behaviours, and advocate for policy changes related to environmental issues.
Environmental Programme Coordinator: Graduates can work as coordinators of environmental education programmes within organisations, managing the planning, implementation, and evaluation of educational initiatives. They may develop curriculum materials, coordinate workshops and events, and collaborate with partners to achieve environmental education goals.
Sustainability Officer: Some organisations employ Sustainability Officers who oversee sustainability initiatives and educational programmes. Graduates can work in these roles, promoting sustainability practices, conducting environmental audits, and providing educational resources to employees and stakeholders.
Environmental Consultant: The knowledge and skills gained in environmental education can be applied in consultancy roles, where individuals provide expertise and advice on environmental education strategies, programme development, and evaluation for clients in various sectors.
It's important to note that specific career paths may vary depending on local job markets and individual interests and experiences. Additionally, pursuing further education or combining this qualification with related qualifications can enhance career prospects within the environmental education field.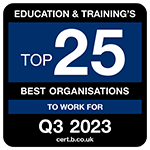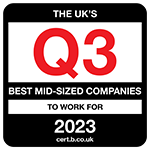 Sign up to our Newsletter