iGCSE English Literature including exams
130
guided
learning hours
SALE

Savings End Midnight Sunday 2nd April

SALE

Savings End Midnight Sunday 2nd April
iGCSE English Literature including exams
This Course at a Glance
Explore an array of cultures and perspectives through literature
Gain an appreciation for the creative methods writers use to achieve literary effects
Move on to Level 3 English Literature courses and above
Globally recognised GCSE equivalent
Exams included
Online Study
About Your Course
The written word is incredibly complex, powerful and can have a lasting impact for years to come. Through English Literature studies, you can learn how to harness the written and spoken word in powerful ways, enhancing your communication abilities and giving you the desirable transitional skills employers are looking for.
Studying English Literature also allows you to experience eras gone by through ancient texts, helping you to realise the multi sidedness of situations and consider multiple viewpoints, as well as gain an appreciation for the complexity of human nature.
As a student, you can gain an equivalent to a GCSE in English Literature that is recognised globally, by studying an International GCSE (iGCSE) in English Literature. The course is specifically designed to equip you for higher level study of English Literature by providing you with the perfect preparation for further learning.
The course components include the study of poetry and modern prose, as well as modern drama and literary heritage texts. Through these, you will develop the ability to read and respond to various styles of literary texts from around the world. You will also gain an appreciation of the methods writers use to create literary effects.
As such, this course is ideal preparation for English Literature studies at college and university. It has also been carefully prepared to ensure the online materials and texts studied are engaging, include a diverse range of writers and are suitable for all students.
Getting Started
learndirect is the leading UK online course provider. This International GCSE (iGCSE) English Literature (9-1) – Exam Included is an Edexcel academic qualification awarded by Pearson, the UK's largest awarding organisation. This course is part of a suite of International GCSE qualifications offered by Pearson.
With more than 150 years of international education experience, Edexcel qualifications have firm academic foundations, built on the traditions and rigour associated with Britain's education system.
Being offered completely online, this course also provides you with the flexibility of completing your iGCSEs from the comfort of home, or wherever suits you best. There are no classes or restrictive timetables to adhere to, so you can simply log on and learn as and when you have the time.
IMPORTANT NOTE:
You will be unable to book your exam until all outstanding course fees are settled in full, this includes any associated charges deemed to be payable as per your initial contract.
All courses funded via our partner Premium Credit Limited, will need to be settled with them directly.
Modules
Your course covers everything you need to study for your exams. Your first two units are introductory units, covering all the information you need about the iGCSE in English literature, the exams, how to get support and more. In addition, there is guidance on how to successfully study online. The rest of your course is structured as follows:
Unit 3: iGCSE English Literature reading list:
This is the list of mandatory texts you will need to read, analyse, and study in detail. We've included a list of additional text that we highly recommend as additional reading so you can practice your skills on unseen texts.
Units 4 to 9: To Kill a Mockingbird:
These units cover everything you need to enable you to analyse the book and understand life during the American Civil Rights Movement.
Units 10 to 16: Macbeth:
No English literature course would be complete without Shakespeare! In these units we delve into the world of witches, kings, paranoia, and civil war while we analyse this famous play.
Units 17 to 2: A View from a Bridge:
Told in two acts, Arthur Miller's play A View from the Bridge (1955) tells the story of Eddie Carbone, an Italian American Longshoreman whose household is upended by the arrival of his wife's cousins from Italy. Their arrival sets in motion a chain of events that leads, unexpectedly, to Eddie's dramatic undoing. You'll analyse the play and its characters before focussing on themes and ideas.
units 21 to 27: Poetry anthology:
This group of units cover poetry from several authors from the early nineteenth century to the modern day. They will help you to become skilled at analysing poetry as a form of storytelling.
Your course is completed with a set of mock exams.
Entry Requirements
You must complete at least 50% of the course and pass the associated assignments before you are eligible to be entered for the exams.
Average completion timeframe
The average time it takes to complete the course is 18 months.
Assessment requirements
The assessment consists of written exams
Exams required
Tutors & Exams will provide the exam centre and oversee the examination process.
Is Membership Required?
No membership is required to enrol on this course.
Certification Timeframe
You can expect to receive your certificate 3 months after receiving the result.
Extension Rules
£40 for six months, maximum of twice. If expired more than six months ago, or have already had two extensions, then they need to restart the course and pay again.
Course Fees
All course fees, inclusive of all payment plans including our Premium Credit Limited option, must be settled before certification can be ordered.
*You will have access to the course for 24 months.

Assessment
About the GCSE English Literature exams
There are two exams in iGCSE English Literature, and you must complete both exams in the same exam series. Please note – marks are awarded for correct use of a range of vocabulary and sentence structures for clarity, purpose, and effect, with accurate spelling and punctuation.
Paper 1 is assessed through a 2-hour examination. There are three sections, A, B and C. In Sections B and C, you must answer only one question – on the book you have studied – in each section.
Paper 2 is assessed through a 1 hour and 30-minute examination. There are two sections, A and B. For both sections, you must answer only one question – on the book you have studied.
Grades
You will be graded between grades 1 and 9, 9 being the highest.
IMPORTANT NOTE:
You will be unable to book your exam until all outstanding course fees are settled in full, this includes any associated charges deemed to be payable as per your initial contract.
All courses funded via our partner Premium Credit Limited, will need to be settled with them directly.
Tutors & Exams
Tutors and Exams provides examination and assessment facilities primarily aimed at private and home educated candidates.
Tutors and Exams currently have five examination centres located around the country: Bolton, Coventry, Doncaster, St Neots Cambridgeshire and Wimbledon. All are approved for examination delivery by the Joint Council for Qualifications (JCQ).
In addition to their examination centres they also have a dedicated Science laboratory based in Birmingham with the ability to deliver A Level Science practicals all year round and access to another Science laboratory located in London.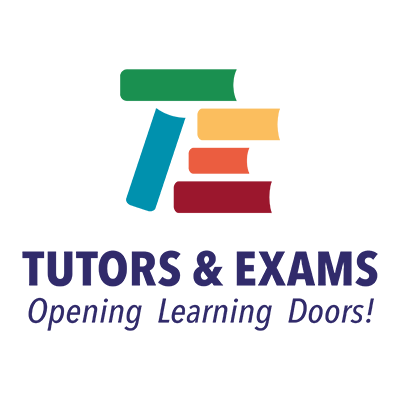 Qualifications
Pearson Edexcel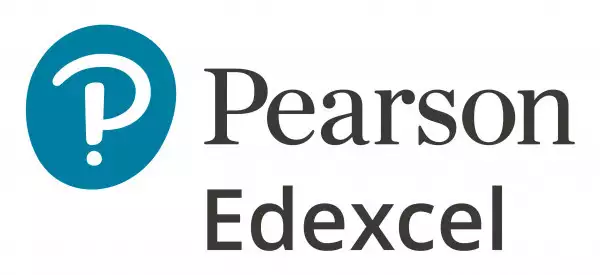 Upon successful completion of this course, you will have gained an iGCSE in English Literature.
International GCSEs (iGCSEs) enable successful progression to A Level study and beyond. This course has also been created in collaboration with International Advanced Level and GCE A Level Teachers, as well as Higher Education Professors to validate the appropriateness of the qualification, including its content, skills development and assessment structure.
Pearson Edexcel are the UK's largest awarding body and we are regulated by Ofqual (England), SQA Accreditation (Scotland), CCEA Accreditation (Northern Ireland) and Qualifications Wales (Wales). They offer academic and vocational qualifications that are globally recognised and benchmarked, with educational excellence rooted in names like Edexcel, BTEC, EDI and LCCI.
Progression
By successfully completing this International GCSE (iGCSE) English Literature, and the associated exams, you can progress to:
International Advanced Level, for example in English Literature
Other comparable, Level 3 qualifications, such as Access to Higher Education Diplomas
Sign up to our Newsletter