Housing
Overview
If you work, or wish to work in the housing sector, you should take this course to help you understand more about the differences between affordable and social housing, risk and compliance and safeguarding.
The aim of this course is to help you understand the difference between social housing and affordable housing? If you don't; great, this course will help you out. If you do; great, it'll provide further information you can use. It will provide an overview of key developments and good practice in risk management linked to social housing providers.
The course will help people who work within housing support services often work with customers, who, for a range of reasons, may be less able to protect themselves from neglect, harm or abuse.
Modules
Look at the differences between social and affordable housing
Learn the types of both
Look at eligibility and how to apply
Learn about maintenance and tenancy types
Risk and Compliance - Trailer
The Challenges we Face
Defining Risk
Types of Risk
The Risks you Face
Real People, Real Consequences
The Hierarchy of Risk
Risk Treatments
Risk Framework
The Upside of Risk
Risk Management Policy
Risk and Compliance - Final Summary
Adult Safeguarding for Housing Trailer
Shocking Statistics
Key Findings - Housing
Safeguarding and the Law - Housing
The Principles of Safeguarding - Housing
What you need to know - Housing
What does harm look like - Housing
Understanding the different types of abuse - Housing
Protecting People - Housing
Reporting and responding to abuse and neglect - Housing
Adult Safeguarding for Housing - Final Summary
Safeguarding Children for Housing - Trailer
Navigating the Safeguarding Children for Housing Course
Why Safeguarding is Important - Housing
Types of Child Abuse - Housing
Effects of Abuse - Housing
Who can Abuse a Child - Housing
What Type of Child may be Abused - Housing
Children's Rights - Housing
Child Protection and Safeguarding - Housing
Raising Concerns - Housing
Legislation and Safeguarding - Housing
Safeguarding Children for Housing - Final Summary
Requirements
There are no entry requirements in order for you to begin this course.
Assessment
At the end of this course there is an assessment which you can take in your own time
Qualifications
Once a learner has passed the assessment at the end of the course, they will be able to download a learndirect certificate to confirm their progress.
Who should take this course?
Anyone either in, or about to be join, the social and affordable housing sector
Anyone who interacts with those in the social and affordable housing sector
Anyone interested in finding out more about social or affordable housing for other reasons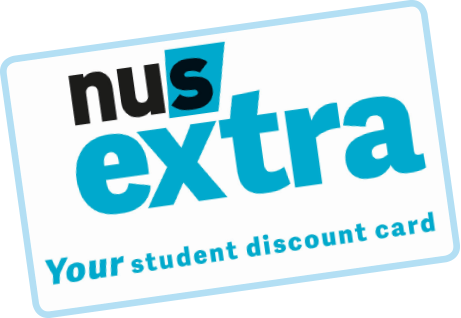 Get your NUS Extra card
All professional development students are eligible for the NUS Extra card, which gives you access to over 200 UK student discounts with brands like Co-op, Amazon and ASOS. Apply and find out more at http://cards.nusextra.co.uk/