online only!

extra 5% off
20% OFF
Save £67.50 - Don't miss out!
Hopi Ear Candling
Get in touch with us and we'll call you back
Get in touch with us and we'll call you back
SALE

Savings End Midnight Friday 29th September

SALE

Savings End Midnight Friday 29th September
Hopi Ear Candling
About the Level 3 Hopi Ear Candling Certificate
Hopi ear candling also called ear candling, or ear coning is a tradition that started with the Ancient Greeks and carried out through the modern world with the name of Hopi, through a misunderstanding. It is well known by now that the candles are not attributed to the Hopi tribe. There is no invasive action to the body. The candle, which is in fact a conic hollow tube made of cotton, beeswax, honey and other ingredients, is placed in the outer ear and it stimulates the auditory canal through a light vacuum effect. This holistic therapy course covers not only healing techniques, but also anatomy and physiology notions of the head and ear, contraindications, pre and after care and other treatments that can be used alongside the ear candle therapy.
The time you should dedicate is intended to take up to 110 hours. However, this home course is designed to offer you a stress-free learning experience. There are no deadlines and no set time restrictions. You could study it in more or less time, if you wish.
Who should study this course?
Therapists already experienced in alternative treatments can add Hopi ear candling to their portfolio. Also, novices interested in offering this experience to friends and family or looking to gain an extra set of skills in the already popular alternative medicine field.
You do not need any qualifications, or experience before starting this Hopi ear candling course. You simply need to have access to the study materials along with your interest in holistic therapies in order to complete the course.
What happens after the course?
After you gained your certificate in ear candle therapy you will have gained key skills in holistic treatment and techniques, physiology notions as well as ear, nose and throat (ENT) afflictions.
Studying an ear candle therapy course is also a great starting point for those looking to setup business, as it walks you through the practical aspect of entrepreneurship, such as finding clients, advertising, customer relationship etc. This online course can lead you to find work in private clinics, spas and beauty therapy salons. But self-employment is also possible, taking up contracts with public sector, or corporate memberships. Some of the jobs you could find are:
Thermo-auricular therapist
Beauty therapist
Holistic doctor
For more information about this course, give us a call on this number: 01202 006 464
Modules
Lesson 1
What is Hopi Candling?
How does it work?
What does a Hopi Therapist do?
History of Hopi.
Ingredients of the candles.
Lesson 2
Anatomy and Physiology of the ear.
Anatomy and Physiology of the head.
Lesson 3
Contra-indications to Candling.
The Consultation Process.
Pre-treatment Preparation.
Lesson 4
The Hopi Treatment.
The Massage Routine.
The Importance of Aftercare.
Lesson 5
Treatment Formulations.
Problems that Hopi can be used for.
Other Holistic Treatments that can be used with Hopi.
Lesson 6
Ear Wax.
Ear Problems.
Conventional Treatments.
Lesson 7
Working with clients.
The first meeting.
Creating the right professional conditions and workspace.
The Hopi Therapist's clinic.
Establishing the working relationship.
Lesson 8
Ethics and Legalities.
Professionalism.
Client Confidentiality.
The Consultation process.
Maintaining Records.
Data Protection and disclosure.
Lesson 9
Practicalities. Running a therapy practise.
Finding premises versus working from home.
Accounting.
The Law and you.
Lesson 10
Finding clients.
Advertising.
Working with private clients.
Working with corporate and public sector clients.
Expanding your business.
Continuing professional development.
Supplements to the modules:
Consultation sheet.
Treatment record.
Example of case study.
Pre-treatment checklist.
After treatment checklist.
Entry Requirements
No experience or previous qualifications are required for enrolment on this course.
Minimum age restriction
You must be aged 16 or older to enrol.
Average completion timeframe
The average time it takes our learners to complete the course is 1 year.
Assessment requirements
After each lesson, there will be a question paper to complete.
Placement or Practical required
There are no placements or practicals involved in this course.
Exams required
After each lesson there will be a question paper
Is Membership Required?
No membership is required to enrol the course.
Course Fees
All course fees, inclusive of all payment plans including our Premium Credit Limited option, must be settled before certification can be ordered.
*You will have access to the course for 24 months.

Assessment
Assessment Method
After each lesson there will be a question paper, which needs to be completed and submitted to your personal tutor for marking. This method of continual assessment ensures that your personal tutor can consistently monitor your progress and provide you with assistance throughout the duration of the course.
What's Included
All study materials
Study Guide
Full Tutor and Admin support
The course fee includes the awarding body registration and certification fee (valued at up to £30.00).
Endorsement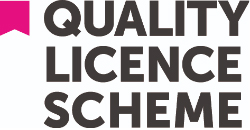 At the end of this course successful learners will be given the option to receive a Certificate of Achievement from the Quality Licence Scheme and a Learner Unit Summary (which lists the components the learner has completed as part of the course).
Level 3 Hopi Ear Candling Certificate of Achievement
The course has been endorsed under the Quality Licence Scheme. This means that learndirect has undergone an external quality check to ensure that the organisation and the courses it offers, meet defined quality criteria. The completion of this course alone does not lead to a regulated qualification* but may be used as evidence of knowledge and skills gained. The Learner Unit Summary may be used as evidence towards Recognition of Prior Learning if you wish to progress your studies in this subject. To this end the learning outcomes of the course have been benchmarked at Level 3 against level descriptors published by Ofqual, to indicate the depth of study and level of demand/complexity involved in successful completion by the learner.
The course itself has been designed learndirect to meet specific learners' and/or employers' requirements which cannot be satisfied through current regulated qualifications. The Quality Licence Scheme endorsement involves robust and rigorous quality audits by external auditors to ensure quality is continually met. A review of courses is carried out as part of the endorsement process.
The Quality Licence Scheme is part of the Skills and Education Group, a charitable organisation that unites education and skills-orientated organisations that share similar values and objectives. With more than 100 years of collective experience, the Skills and Education Group's strategic partnerships create opportunities to inform, influence and represent the wider education and skills sector.
The Skills and Education Group also includes two nationally recognised awarding organisations; Skills and Education Group Awards and Skills and Education Group Access. Through our awarding organisations we have developed a reputation for providing high-quality qualifications and assessments for the education and skills sector. We are committed to helping employers, organisations and learners cultivate the relevant skills for learning, skills for employment, and skills for life.
Our knowledge and experience of working within the awarding sector enables us to work with training providers, through the Quality Licence Scheme, to help them develop high-quality courses and/or training programmes for the non-regulated market.
*Regulated qualification refers to those qualifications that are regulated by Ofqual / CCEA / Qualification Wales
To view a sample of the Certificate of Achievement, please click here.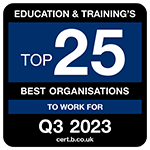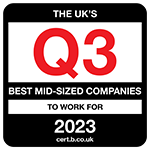 Sign up to our Newsletter