GCSE / iGCSE Physics - exams not included
130
guided
learning hours
SALE

Savings End Midnight Tuesday 13th December

SALE

Savings End Midnight Tuesday 13th December
GCSE / iGCSE Physics - exams not included
This Course at a Glance
Examine matter in motion and behaviour, through space and time
Study the universe and everything within it
A gateway to Level 3 qualifications
Online course materials
Exam not included
About Your Course
If you have a curious mind and are fascinated by the wonders of life, there is no better subject you can study than Physics. It is the avenue of study that focuses on figuring out how everything in life works, from basic devices like a can opener to more complex machinery like cars and natural occurrences like earthquakes and black holes.
Gaining academic qualifications in Physics can prepare you for a host of captivating careers that explore the unknown, you could become an Astronomer, Geophysicist, Meteorologist or even a Nenotechnologist! You can get started on your learning journey towards these roles by studying GCSE / iGCSE Physics, as a Level 2 qualification, it enables you to progress to higher level education in the subject.
During the course, you will study everything from forces and motion to electricity, energy resources and transfers, magnetism to radioactivity and astrophysics. Through these, you will learn about unifying patterns and themes in Physics and be able to use them in new and changing situations, all of which improves your analytical and logic skills. The course also addresses the need for complementary mathematical skills by covering a range of mathematical areas.
As a fully online course, extra care and attention have also been paid to ensure the content is interesting and engaging. This course has also been verified as adequate preparation for those continuing to further study in Physics and those aiming to work in a physics-related field.
Getting Started
learndirect is the leading UK online course provider. This International GCSE (iGCSE) Physics (9-1) – No Exam is an Edexcel academic qualification awarded by Pearson, the UK's largest awarding organisation. This course is part of a suite of International GCSE qualifications offered by Pearson.
With more than 150 years of international education experience, Edexcel qualifications have firm academic foundations, built on the traditions and rigour associated with Britain's education system.
Being offered completely online, this course also provides you with the flexibility of completing your iGCSEs from the comfort of home, or wherever suits you best. There are no classes or restrictive timetables to adhere to, so you can simply log on and learn as and when you have the time.
Modules
Units 1 and 2 cover everything you need to know about GCSE and iGCSE Physics, including how to successfully sdtudy online.
Unit 3: Introduction to Physics: This unit covers the fundamentals of Physics.
Unit 4: Particles and the standard model: Here you will learn all about particles including The Four Fundamental Forces of Nature.
​Unit 5: Electromagnetic spectrum: This unit examines the principles and use of electromagnetism in detail.
Unit 6: Energy: What is Energy? Unit 6 will explain everything you need to know about energy and why it is so vital.
Unit 7: Electricity: Electricity and it's components are explained in this unit.
Unit 8: Particle model of matter: This unit covers matter and includes Atoms, Molecules, Elements and Compounds, amongst others.
Unit 9: Atomic structure: Here you will look in detail at the Atom and its applications.
Unit 10: Forces: Looking at the subject of forces, you will learn all about Forces and their interactions, Newton's Laws of Motion, and more.
Unit 11: Waves: This unit covers waves including types and properties of Waves.
​Unit 12: Magnetism and electromagnetism: This unit covers the fundamentals of magnetism.
Unit 13: Astrophysics: Looking outside of the world we live in, this unit examines the universe and beyond.
Your course is completed with a full set of mock exams.
Entry Requirements
This course builds on the content, knowledge and skills that are explored and developed in Key Stage 3, the programme of study aimed at ages 11–14, or international equivalents for Science.
As such, there are no entry requirements to enrol on this course. However, the assessments for this iGCSE are only available in English, and for this reason, each learner must be able to work in English.
It is recommended that learners can read and write in English at Level B2 of the Common European Framework of Reference for Languages.
*Please note, the exam is not included in this course.
*You will have access to the course for 12 months only. You can purchase course extensions here.

Assessment
At the end of each unit, you will find a Tutor Marked Assignment (TMA). This is completed online and submitted to your tutor. Once assessed, your tutor will return your work complete with its final grade and feedback. Once you've successfully passed each assignment you'll be ready to take your iGCSE exam!
*Please note, the exam is not included in this course.
Qualifications
Pearson Edexcel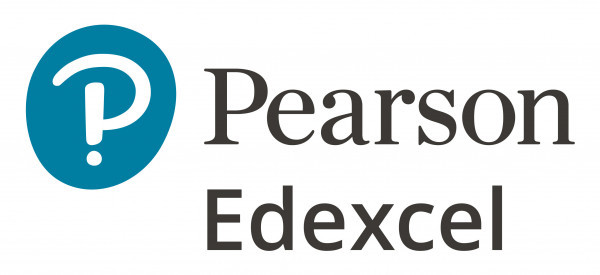 If you decide to take the iGCSE exam at the end of this course and pass, you will have gained an iGCSE in Physics.
International GCSEs (iGCSEs) enable successful progression to A Level study and beyond. This course has been created in collaboration with International Advanced Level and GCE A Level Teachers, as well as Higher Education Professors to validate the appropriateness of the qualification, including its content, skills development and assessment structure.
Pearson Edexcel are the UK's largest awarding body and we are regulated by Ofqual (England), SQA Accreditation (Scotland), CCEA Accreditation (Northern Ireland) and Qualifications Wales (Wales). They offer academic and vocational qualifications that are globally recognised and benchmarked, with educational excellence rooted in names like Edexcel, BTEC, EDI and LCCI.

Progression
By successfully completing this course, and the associated exams, you can progress to:
International Advanced Level, for example in Physics
GCE Advanced Level, for example in Physics
Level 3 vocational qualifications in science, for example BTEC Level 3 in Applied Science
Other comparable, Level 3 qualifications, such as an Access to Higher Education Diploma
Employment, for example in a science-based industry where an apprenticeship may be available
Sign up to our Newsletter