20% OFF
Save £78.00 - Don't miss out!
GCSE / IGCSE Biology excluding exams
Get in touch with us and we'll call you back
Get in touch with us and we'll call you back
SALE

Savings End Midnight Sunday 1st October

SALE

Savings End Midnight Sunday 1st October
GCSE / IGCSE Biology excluding exams
This Course at a Glance
Build your knowledge of amazingly complex living organisms
Gain mathematical skills complementary to Biology
Obtain an internationally recognised qualification
A gateway to Level 3 qualifications
100% online study
Exam not included
About Your Course
If you have ever envisaged a career in science and research, sport, medicine, forensics or even agriculture, you will need a detailed understanding of living organisms. As the study of life and living matter, Biology is the perfect subject to explore as a steppingstone into these areas.
The earliest level of academic qualification you can gain in Biology is at Level 2, and the GCSE or iGCSE are ideal options.
Like traditional GCSEs, iGCSEs provide a gateway to further study for students, so you can progress to Level 3 study before completing a degree.
In this course you will explore an array of interesting and insightful modules, that cover everything from reproduction and inheritance, to the nature and variety of living organisms, ecology and the environment.
This will enable you to identify the unifying patterns and themes in Biology and methods of adapting their use to new and changing situations. You will also have a good comprehension of biological facts, terminology, concepts, principles and practical techniques.
The course also provides options to localise the content so that the topics covered relate to your own country. As it's studied online, extra attention has been paid to creating content that is engaging and interesting. Overall, this course has been verified as adequate preparation for anyone who wants to further their knowledge of Biology, subjects in biological sciences and more.
Getting Started
learndirect is the leading UK online course provider.
Being offered completely online, this course also provides you with the flexibility of completing your GCSE or iGCSE learning from the comfort of home, or wherever suits you best. There are no classes or restrictive timetables to adhere to, so you can simply log on and learn as and when you have the time.
Modules
There are 11 units in your course. The first two units include everything you need to know about both the GCSE and the iGCSE Biology qualification, exam locations and guidance on how to successfully study online.
Unit 3: Introduction to Science - Biology
In your first biology unit, you will learn about the principles of biological science.
Unit 4: Cell Biology
This unit covers the fundamentals of cells, the building blocks of life.
Unit 5: Organisation of cells
This unit builds on unit 4 and looks at how cells are organised into component parts of the organism, and cellular health issues.
​Unit 6: Infection and Response
Now you have an understanding of how cells and organs function, this unit looks at how cells respond to infection.
Unit 7: Bioenergetics
This unit focuses on how cells transform and use energy.
Unit 8: Homeostasis and Response
Homeostasis is the regulation of a constant internal environment, in particular how the conditions are maintained to ensure optimum conditions for metabolism and changes in response to both internal and external fluctuations.
Unit 9: Inheritance
This unit looks at how certain traits are passed on during reproduction.
Unit 10: Variation and Evolution
This unit looks at the characteristics of individuals within a population and how they occur.
Unit 11: Ecology
Your final unit looks at the Ecosystem and the impact humans have on it.
At the end of your units you will find a full set of mock exams.
Entry Requirements
There are no entry requirements required to enrol on this course.
Average completion timeframe
The average time it takes to complete the course is 18 months.
Placement or Practical required
No practical assessment required, unless you choose to add the exams at a later date.
Exams required
Exams are not included.
Is Membership Required?
No membership is required to enrol on this course.
Extension Rules
£40 for six months, maximum of twice. If expired more than six months ago, or have already had two extensions, then they need to restart the course and pay again.
Course Fees
All course fees, inclusive of all payment plans including our Premium Credit Limited option, must be settled before certification can be ordered.
*You will have access to the course for 24 months.

Assessment
At the end of each unit, you will find a Tutor Marked Assignment (TMA). This is completed online and submitted to your tutor. Once assessed, your tutor will return your work complete with its final grade and feedback. Once you've successfully passed each assignment you'll be ready to take your GCSE or iGCSE exam!
*Please note, the exam is not included in this course.
Qualifications
Pearson Edexcel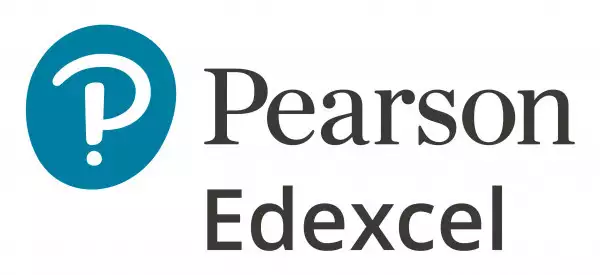 If you decide to take the iGCSE exam at the end of this course and pass, you will have gained an iGCSE in Biology.
International GCSEs (iGCSEs) enable successful progression to A Level study and beyond. This course has been created in collaboration with International Advanced Level and GCE A Level Teachers, as well as Higher Education Professors to validate the appropriateness of the qualification, including its content, skills development and assessment structure.
Pearson Edexcel are the UK's largest awarding body and we are regulated by Ofqual (England), SQA Accreditation (Scotland), CCEA Accreditation (Northern Ireland) and Qualifications Wales (Wales). They offer academic and vocational qualifications that are globally recognised and benchmarked, with educational excellence rooted in names like Edexcel, BTEC, EDI and LCCI.
Progression
By successfully completing this course and the associated exams, you can progress to:
International Advanced Level, for example in Biology
GCE Advanced Level, for example in Biology
Level 3 vocational qualifications in Science, for example, BTEC Level 3 in Applied Science
Other comparable, Level 3 qualifications, such as Access to Higher Education Diplomas
Employment, for example in a science-based industry where an apprenticeship may be available
130
guided
learning hours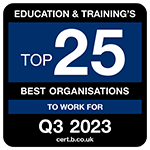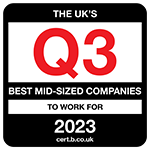 Sign up to our Newsletter