online only!

extra 5% off
35% OFF
Save £88.00 - Don't miss out!
Exercise And Training Through Menopause
Get in touch with us and we'll call you back
Get in touch with us and we'll call you back
OUR PASS RATE
Fitness
(National Average 75.1%)

94.7
%
SALE

Savings End Midnight Thursday 30th November

SALE

Savings End Midnight Thursday 30th November
Exercise And Training Through Menopause
This online course is designed to provide health and fitness professionals with the knowledge they need to support their clients through the transitional period of menopause.
Half of the population will go through menopause at some point in their lifetime, with some experiencing symptoms of premature menopause as early as in their 30s. However, it's still a massively under-supported area in the health and fitness industry.
Very few trainers have any knowledge about the impact menopause can have on an individual physiological and psychological well-being, or how it affects how they train, making it difficult to coach them through the transition. That is why we have designed a course which is the first of its kind in the industry, to improve the understanding of menopause in fitness.
Overview
This course will ensure you develop the essential knowledge surrounding the physiological and psychological changes which occur within individuals during menopause, and the impact these have on exercise, nutrition and much more.
You will gain an understanding of the impact of oestrogen in menopause, and the different types of hormone therapy available.
You'll then progress on to the physiological changes and how metabolism, nutrition, and gut health affect individuals from perimenopause to menopause.
In the second unit, you will learn about the holistic approach which encompasses neurogenesis, psychological well-being, barriers to exercise and how to build a suitable mobility, proprioceptive and stability programme.
You will be supported throughout the course by a team of leading health and fitness experts who will be on hand to answer any questions you have along the way.
The key topics you'll cover in this course include:
The effect of oestrogen and hormone therapies available
Physiological changes
How clients are affected by metabolism, nutrition, and gut health throughout the various stages of menopause
The importance of pelvic health
How to implement positive behaviour and psychological wellbeing
Strategies to overcome the common barriers to exercise
Developing appropriate mobility, proprioceptive and stability programmes
The tabs above contain more detailed information on the course contents. Alternatively, you can reach out to us via our online chat feature, and we'll happily answer any questions you might have.
The thing that separates us from other training providers is that all our courses are developed and delivered by a team of elite health and fitness professionals who are leading the way in their industry.
You will be taught through a combination of written materials, interactive learning elements and course videos which help teach important information in an engaging and fun way. Check out the video below for an example of the content you can expect in this course.
Modules
Unit 1: The Peri to Menopause Science
The impact of oestrogen in menopause and the hormone (medical and non-medical) therapy available
The physiological changes such as muscular strength, sarcopenia and ageing
How metabolism, nutrition, and gut health affect individuals from Peri through to Menopause
The importance of pelvic health
Unit 2: The Holistic Approach
Neurogenesis and how to achieve cognitive strength
The categories of psychological well-being and how to implement positive behaviours
Common barriers to exercise and strategies to help overcome these
Designing a suitable mobility, proprioceptive and stability programme
Entry Requirements
There are no previous requirements needed to enrol on this course. However, if you are doing this course with the intention of training individuals going through menopause, then we recommend you have a Level 2 Gym Instructor or Level 3 Personal Training qualification.

If you are taking this course for your own personal development and understanding, then no prior experience is required.

Assessment
There is no regulated qualification awarded for this course (as none exist!), however, we have still developed and included assessments to ensure you understand the content fully before you begin coaching menopausal clients.

Unit 1 is assessed through an open-book exam, which includes 40 questions. 70% is required to pass (28/40).

Unit 2 is assessed through a case study, based on one of the example 3 clients we provide.
Qualifications
TQUK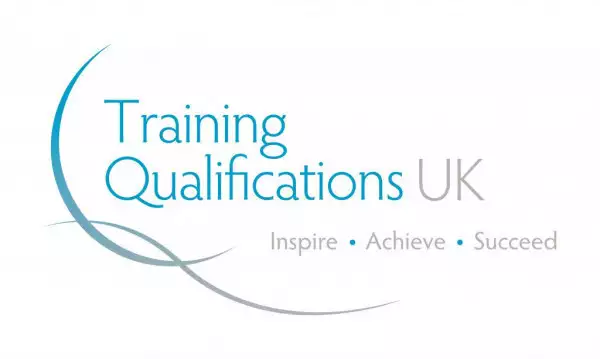 This course is endorsed by TQUK. It is important to note that this course does not provide an officially recognised qualification as this is the first course of its kind in the industry. The course is studied for learning support and personal development only.
Established in 2013, Training Qualifications UK are one of the most forward-thinking and agile Awarding Organisations in the UK. They work closely with both employers and providers to ensure learners receive qualifications that have impact in the workplace and help learners succeed in all walks of life.
The skills you will gain through this course will allow you to train clients safely and effectively from perimenopause through to menopause. This will separate you from other coaches in the industry and help you attract new clients.

Trainers with increased skill sets, particularly those that aren't offered by other coaches are able to charge higher hourly rates, in both an employed and self-employed capacity.

This course is perfect for any Fitness Instructor or PT looking to take their career to the next level.
OUR PASS RATE
Fitness

94.7
%
(National Average 75.1%)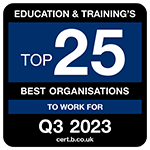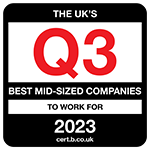 Sign up to our Newsletter