25% OFF
Save £71.50 - Don't miss out!
e-Business Impact on Business Processes
Get in touch with us and we'll call you back
Get in touch with us and we'll call you back
OUR PASS RATE
Business & HR
(National Average 51.8%)

97.5
%
SALE

Savings End Midnight Tuesday 12th December

SALE

Savings End Midnight Tuesday 12th December
e-Business Impact on Business Processes
In this course, we examine the potential impact of e-business models and practices on business processes. The introduction of even the simplest e-business activity into an organisation can result in the requirement to revisit a wide range of organisational processes to determine both the positive and negative impact.
Modules
Lesson 1: EFFECT OF E-BUSINESS ON PROCESSES
We first introduce a variety of approaches to help in identifying and modelling existing processes within a business drawing upon standard methodologies, such as Porter. We then look at the generic effects that e-business can have on these processes. Some processes take on different forms as this new business medium streamlines processes or adds additional complexity. To demonstrate this in more detail, we investigate three different business processes (Human Resource Management, Product Development and Project Management) to see how e-business concepts can alter them.
Lesson 2: LOGISTICS AND JIT DELIVERY ISSUES
In Lesson 2, we explore in detail the impact of e-business concepts on the business processes surrounding logistics and fulfilment. While these may appear to be very traditional business processes, they are fundamental to the success of most on-line companies. We describe the impact on these processes and present case studies of organisations that have successfully re-engineered these processes.
Lesson 3: E-BUSINESS AND PROCUREMENT
Here we explore the process of procurement, a fundamental process in any business, and how e-business models can offer new opportunities to streamline and add greater flexibility. We look at a number of case studies to demonstrate these concepts. We conclude with a brief overview of current technology solutions.
Entry Requirements
There is no experience or previous qualifications required for enrolment on this course. It is available to all students, of all academic backgrounds.
All course fees, inclusive of all payment plans including our Premium Credit Limited option, must be settled before certification can be ordered.
*You will have access to the course for 24 months.
Qualifications
On successful completion of your course you will receive the learndirect Certificate of Completion of Training in e-Business Impact on Business Processes.
Your course certificate will also state the number of CPD points/hours the course is eligible for.
View a sample of the certificate (opens in new window)
learndirect is one of the largest integrated providers of courses and qualifications, training, and employment services in the UK
Each year around 6,000 businesses equip their staff for success with learndirect
learndirect have helped more than 75,000 businesses equip their employees with the skills needed to improve productivity.
Almost 700,000 maths and English test passes have been achieved with learndirect.
300,000 people fulfilled their career ambitions last year with learndirect.
Over 250,000 apprentices have achieved with learndirect.
OUR PASS RATE
Business & HR

97.5
%
(National Average 51.8%)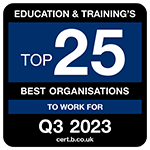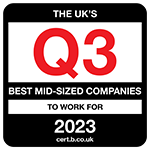 Sign up to our Newsletter