Level 2 Customer Relations
Level 2 Customer Relations
About the Level 2 Customer Relations Certificate of Achievement
In modern society, the importance of customer service and positive customer relations is becoming ever more prevalent. With so much competition on the market, businesses must set themselves one tier above the rest when it comes to communicating with their audiences. This course has been especially designed to help individuals and businesses develop their customer relation strategies.
The course has been divided into three separate units, namely customer care, customer care on the telephone and reception skills. Each module has been broken down into smaller sections and altogether, the online qualification should take between 60 and 120 hours to complete. However, at learndirect, we encourage our students to move at their own pace, so don't worry about the speed at which you are working through the material.
Who should study this course?
This distance learning course has been specifically designed for students or professionals who wish to develop their knowledge of the principles and practices of customer relations. The course may be especially useful for people wanting to progress within a customer service based role.
This course is open to everyone, regardless of their academic or professional backgrounds. You do not need to have any prior knowledge in the field. However we do recommend that you are interested in customer relations and that you are prepared for a home learning experience.
What happens after the course?
By the end of the course you will have a deep understanding of positive customer care practices. You will be able to identify strengths and weaknesses in current approaches and figure out ways to improve standards. You will also have improved your administrative skills and developed effective strategies for dealing with anger, aggression and complaints.
As a graduate of this programme, you will be eligible to apply to many client facing roles. The skills you have gained during your period of home study will surely put you ahead of other applicants in the recruitment process. If you are already in a customer facing role, then you may be able to use your skills to secure a promotion or drive your company forward.
Alternatively, you may choose to embark on further study. A knowledge of customer relations is relevant in lots of different sectors and the skills you have gained in this course can be transferred over to many fields. Examples of career paths you may follow include:
Receptionist
Sales representative
Hospitality worker
For more information about this course, give us a call on this number: 01202 006 464
Modules
Unit 1 - Customer care - why your firm needs customer care
Unit 2 - Customer care on the telephone
Unit 3 - Reception skills - the role of the receptionist
Requirements
There is no experience or previous qualifications required for enrolment on this course. It is available to all students, of all academic backgrounds.
Assessment
Assessment Method
After each lesson there will be a question paper, which needs to be completed and submitted to your personal tutor for marking. This method of continual assessment ensures that your personal tutor can consistently monitor your progress and provide you with assistance throughout the duration of the course.
What's Included
All study materials
Study Guide
Full Tutor and Admin support
The course fee includes the awarding body registration and certification fee (valued at up to ÂŁ30.00).
Endorsement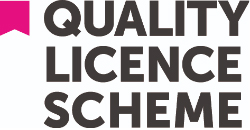 At the end of this course successful learners will be given the option to receive a Certificate of Achievement from the Quality Licence Scheme and a Learner Unit Summary (which lists the components the learner has completed as part of the course).
Level 2 Level 2 Customer Relations Certificate of Achievement
The course has been endorsed under the Quality Licence Scheme. This means that learndirect has undergone an external quality check to ensure that the organisation and the courses it offers, meet defined quality criteria. The completion of this course alone does not lead to a regulated qualification* but may be used as evidence of knowledge and skills gained. The Learner Unit Summary may be used as evidence towards Recognition of Prior Learning if you wish to progress your studies in this subject. To this end the learning outcomes of the course have been benchmarked at Level 2 against level descriptors published by Ofqual, to indicate the depth of study and level of demand/complexity involved in successful completion by the learner.
The course itself has been designed learndirect to meet specific learners' and/or employers' requirements which cannot be satisfied through current regulated qualifications. The Quality Licence Scheme endorsement involves robust and rigorous quality audits by external auditors to ensure quality is continually met. A review of courses is carried out as part of the endorsement process.
The Quality Licence Scheme is part of the Skills and Education Group, a charitable organisation that unites education and skills-orientated organisations that share similar values and objectives. With more than 100 years of collective experience, the Skills and Education Group's strategic partnerships create opportunities to inform, influence and represent the wider education and skills sector.
The Skills and Education Group also includes two nationally recognised awarding organisations; Skills and Education Group Awards and Skills and Education Group Access. Through our awarding organisations we have developed a reputation for providing high-quality qualifications and assessments for the education and skills sector. We are committed to helping employers, organisations and learners cultivate the relevant skills for learning, skills for employment, and skills for life.
Our knowledge and experience of working within the awarding sector enables us to work with training providers, through the Quality Licence Scheme, to help them develop high-quality courses and/or training programmes for the non-regulated market.
*Regulated qualification refers to those qualifications that are regulated by Ofqual / CCEA / Qualification Wales
To view a sample of the Certificate of Achievement, please click here.
Sign up to our Newsletter