25% OFF
Save £33.00 - Don't miss out!
Culinary Herbs
Get in touch with us and we'll call you back
Get in touch with us and we'll call you back
SALE

Savings End Midnight Tuesday 12th December

SALE

Savings End Midnight Tuesday 12th December
Culinary Herbs
About the Culinary Herbs Course
Without herbs and spices, our food wouldn't be as tasty. However, many people are not sure how to put these culinary herbs to good use. This course has been specifically to teach individuals how to make the most of their herb gardens. By the end of the course you will be able to identify culinary herbs and utilise them effectively.
During the course of the qualification, you will learn how to identify certain plants and how to plant, feed an prune them. Students will discover the effects of different growing environments and compare common varieties of herbs. The course then goes on to describe the best ways to use herbs in your cooking.
Who should study this course?
This culinary herbs course has been designed for individuals who want to broaden their culinary horizons. It is also suitable for individuals who have a general interest in herbs and those looking to pick up a new hobby.
You do not need any prior knowledge of culinary herbs or any prior qualifications to enrol on this course. All we ask is that you have the motivation to engage in home study and an interest in learning more about this topic.
What happens after the course?
On successful completion of this distance learning course you will have a comprehensive understanding of culinary herbs. You will be able to use this knowledge to improve your cooking and discover new and exotic flavours.
If you want to use your new knowledge to progress your career or education, there are a number of ways you can do this. You could study another culinary home learning course with learndirect, or even go to uni. Jobs in this area include but are not limited to:
Sous chef
Head chef
Herbalist
For more information about this course, give us a call on this number: 01202 006 464
Modules
Introduction
Review of plant identification
Culture
Planting, feeding and pruning.
Methods of propagation.
Growing in pots, inside or outside in the open ground.
Cooking with herbs
Common varieties of herbs
Other important culinary herbs
Entry Requirements
There is no experience or previous qualifications required for enrolment on this course. It is available to all students, of all academic backgrounds.
All course fees, inclusive of all payment plans including our Premium Credit Limited option, must be settled before certification can be ordered.
*You will have access to the course for 24 months.

Assessment
Assessment Method
After each lesson there will be a question paper, which needs to be completed and submitted to your personal tutor for marking. This method of continual assessment ensures that your personal tutor can consistently monitor your progress and provide you with assistance throughout the duration of the course.
What's Included
All study materials
Study Guide
Full Tutor and Admin support
Qualifications
On successful completion of your course you will receive the learndirect Certificate of Completion of Training in Culinary Herbs.
Your course certificate will also state the number of CPD points/hours the course is eligible for.
View a sample of the certificate (opens in new window)
learndirect is one of the largest integrated providers of courses and qualifications, training, and employment services in the UK
Each year around 6,000 businesses equip their staff for success with learndirect
learndirect have helped more than 75,000 businesses equip their employees with the skills needed to improve productivity.
Almost 700,000 maths and English test passes have been achieved with learndirect.
300,000 people fulfilled their career ambitions last year with learndirect.
Over 250,000 apprentices have achieved with learndirect.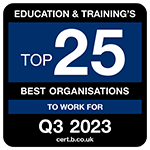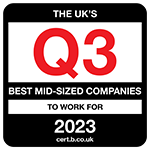 Sign up to our Newsletter