20% OFF
Save £68.00 - Don't miss out!
Cleaning
Get in touch with us and we'll call you back
Get in touch with us and we'll call you back
SALE

Savings End Midnight Friday 29th September

SALE

Savings End Midnight Friday 29th September
Cleaning
About the Level 2 Cleaning Certificate
We are all responsible for cleaning at home, however cleaning at a professional level takes a lot more expertise. If you want a job in the cleaning industry, you will have to prove to your employer that you have the correct skills to tackle the role. For example, you will have to have a comprehensive knowledge of how health and safety regulations apply to your line of work.
You will also have to understand the how to use the products which are vital for different types of cleaning work. Another thing cleaners have to do is deal with waste. Toxic waste can be dangerous to a person's health so it is important that a qualified cleaner is able to deal with it effectively. You may take all the time you need to complete this distance learning course.
Who should study this course?
This cleaning course is aimed at individuals who want to work in this industry. Whether you are already employed or this is your first venture into the field, this course can help you get where you need to be. This course is also suitable for those with a general interest in cleaning.
You won't need to show us any previous qualifications and you won't need any previous experience if you want to enrol on this home study course. All you need is an interest in cleaning, a little motivation and a way to access our online course materials.
What happens after the course?
On successful completion of this home learning course your will be ready to pursue further cleaning qualifications. If you want to take your studies to a higher level, you may consider choosing a related degree course such as cleaning management.
Alternatively if you want to use your new found cleaning skills to secure work straight away; you will easily be able to find yourself a job. People will always need things cleaned, meaning this is a lucrative area in which to start up business. Jobs in this industry include but are not limited to:
Domestic cleaner
Cleaning business owner
Industrial cleaner
For more information about this course, give us a call on this number: 01202 006 464
Modules
Unit 1 – Health, Safety and Security

The learning outcomes for this unit are:

Health and safety responsibilities
Risk assessment
Health and safety regulations
Safety data sheets
Other regulations
Equality and diversity

Unit 2 - Communication

The learning outcomes for this unit are:

Why communication is important
The importance of your behaviour or attitude
Creating a positive impression
How to communicate clearly
Responding positively to questions and queries
Recording information
Reporting faults with communication equipment
Establishing customer needs and attitudes

Unit 3 – Working in teams and developing yourself

The learning outcomes for this unit are:

How to work effectively with others
Welcoming new team members
Sharing knowledge and skills
Handling disagreements
Developing yourself in your job
Work activities and support
Discussing progress with supervisors and colleagues

Unit 4 – Dealing with routine and non routine waste

The learning outcomes for this unit are:

What is meant by waste
Types of waste
Waste and recycling
The procedures for preparing your work area
Approved methods for transferring waste
Recording waste
How to deal with waste containers
How to handle non routine waste
Disposal of special non routine waste

Unit 5 – Cleaning internal surfaces and areas

The learning outcomes for this unit are:

General considerations in cleaning
Cleaning and maintaining internal services
Planning the sequence of cleaning
Cleaning and maintaining floors
Storing your equipment and finishing the work

Unit 6 – Cleaning washrooms

The learning outcomes for this unit are:

The importance of cleaning washrooms
Personal hygiene when cleaning washrooms
Equipment to be used when cleaning washrooms
Cleaning methods to be used when cleaning washrooms

Unit 7 – Cleaning high risk areas

The learning outcomes for this unit are:

What are high risk areas
Preparing to clean high risk areas
Maintaining a high level of hygiene
Different types of cleaning equipment
How to prevent the spread of infection and cross contamination in a high risk area
Equipment to be used when cleaning high risk areas
Dealing with spillage of bodily fluids
The correct order of work
Cleaning work schedules in hospitals

Unit 8 – Cleaning food areas

The learning outcomes for this unit are:

Food safety management
Food hazards
Sources of food hazards
Pest control
Importance of wearing PPE in food areas
Personal hygiene practices
Reporting health conditions
Preparing the area for cleaning
Cleaning equipment
Cleaning agents
Preparing the food production plant, equipment and materials for cleaning
Cleaning the food production equipment
Re-instating equipment in area after cleaning
Entry Requirements
There is no experience or previous qualifications required for enrolment on this course. It is available to all students, of all academic backgrounds.
All course fees, inclusive of all payment plans including our Premium Credit Limited option, must be settled before certification can be ordered.
*You will have access to the course for 24 months.
Endorsement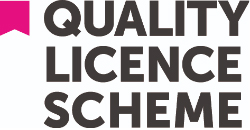 At the end of this course successful learners will be given the option to receive a Certificate of Achievement from the Quality Licence Scheme and a Learner Unit Summary (which lists the components the learner has completed as part of the course).
Level 2 Cleaning Certificate of Achievement
The course has been endorsed under the Quality Licence Scheme. This means that learndirect has undergone an external quality check to ensure that the organisation and the courses it offers, meet defined quality criteria. The completion of this course alone does not lead to a regulated qualification* but may be used as evidence of knowledge and skills gained. The Learner Unit Summary may be used as evidence towards Recognition of Prior Learning if you wish to progress your studies in this subject. To this end the learning outcomes of the course have been benchmarked at Level 2 against level descriptors published by Ofqual, to indicate the depth of study and level of demand/complexity involved in successful completion by the learner.
The course itself has been designed learndirect to meet specific learners' and/or employers' requirements which cannot be satisfied through current regulated qualifications. The Quality Licence Scheme endorsement involves robust and rigorous quality audits by external auditors to ensure quality is continually met. A review of courses is carried out as part of the endorsement process.
The Quality Licence Scheme is part of the Skills and Education Group, a charitable organisation that unites education and skills-orientated organisations that share similar values and objectives. With more than 100 years of collective experience, the Skills and Education Group's strategic partnerships create opportunities to inform, influence and represent the wider education and skills sector.
The Skills and Education Group also includes two nationally recognised awarding organisations; Skills and Education Group Awards and Skills and Education Group Access. Through our awarding organisations we have developed a reputation for providing high-quality qualifications and assessments for the education and skills sector. We are committed to helping employers, organisations and learners cultivate the relevant skills for learning, skills for employment, and skills for life.
Our knowledge and experience of working within the awarding sector enables us to work with training providers, through the Quality Licence Scheme, to help them develop high-quality courses and/or training programmes for the non-regulated market.
*Regulated qualification refers to those qualifications that are regulated by Ofqual / CCEA / Qualification Wales
To view a sample of the Certificate of Achievement, please click here.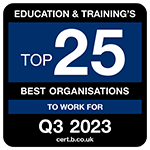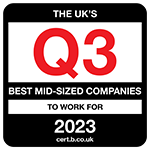 Sign up to our Newsletter