Business Skills
Overview
The title of this course is Business Skills, and that is exactly what it covers. What skills do you need in business? You will cover anything from getting a job, writing a letter or a report, doing a presentation, word-processing and other computer applications. As you can see there are many different skills involved in these varied functions. Many of the skills you will cover will also benefit you in your studies.

The areas covered are also fundamental to your everyday life whether you are applying for a job, writing a letter to apply for a grant or a mortgage, working out your personal finances on your computer, speaking at a special anniversary or conducting a meeting of your local music society.
Whatever your career or your interests, in today's business environments you need to be able to communicate and to use a computer!
Unit 1 - Study Skills
Introduction

Objectives

Approaches to learning

Organising yourself for study

Reading skills

Getting to know your textbooks

Notetaking skills

Preparing assignments

Unit Summary

References
Unit 2 - Business Communication
Introduction

Communication: Some Theories and Models

Barriers to Communication

Formal and Informal Communication
Unit 3 - Effective Business Writing
Introduction

Introduction to Effective Business Writing

Writing Letters, Memos and Faxes

Writing Effective Reports
Unit 4 - Presentation and Social Interaction Skills
Introduction

Objectives

Oral Presentations

Business Meetings

Self Presentation for Job Selection

Organisational Culture and Recruitment
Unit 5 - An Introduction to Computers and Windows
Introduction

An Introduction to Windows

Controlling windows

Using Computer Disks

Launching Applications 2

Working with Files

Filing Structures

Computer Viruses

Changing Your Windows Settings
Unit 6 - Wordprocessing with Word
Introduction

What Can Your Wordprocessor Do?

Finding Your Way

Basic Styles

More Wordprocessing Techniques

Formatting Paragraphs

Other Features

Finishing Your Documents and Moving Forward
Unit 7 - Spreadsheets using Excel
Introduction

Introduction to Spreadsheets

Basic Excel Techniques

Using Formulae and Functions

Formatting: Changing the Appearance of the Worksheet

Basic Charting

Advanced Functions

Using a Worksheet for "Database" Activities

Worksheet Construction
Unit 8 - Databases Using Access
Introduction

Database Basics

Creating a Table and Using Forms

Reports

Relational Databases and Queries

Field Validation

Labels
For a more detailed syllabus on this course, click here
Modules
Assessment Method
After each lesson there will be a question paper, which needs to be completed and submitted to your personal tutor for marking. This method of continual assessment ensures that your personal tutor can consistently monitor your progress and provide you with assistance throughout the duration of the course.
What's Included
All study materials
Study Guide
Full Tutor and Admin support
The course fee includes the awarding body registration and certification fee (valued at up to £30.00).
What is NCFE
NCFE is the UK's longest established awarding body, recognised as a highly professional and responsive organisation, committed to maintaining excellent customer service and a friendly approach.
NCFE is recognised as an awarding body by the qualification regulators ('regulators') for England, Wales and Northern Ireland. The regulators are the Office of the Qualifications and Examinations Regulator (Ofqual) in England, the Department for Children, Education, Lifelong Learning and Skills (DCELLS) in Wales and the Council for Curriculum, Examinations and Assessment (CCEA) in Northern Ireland.
Accreditation by NCFE is a guarantee of quality. It means that the college has been inspected and approved by an independent and experienced education professional and is quality audited biannually by NCFE. The centre delivering the programmes has been licensed by NCFE on the basis of its own quality systems. At the end of an accredited course, successful learners will also receive an NCFE Award certificate of achievement.
For more information on this award, click here
Requirements
There is no experience or previous qualifications required for enrolment on this course. It is available to all students, of all academic backgrounds.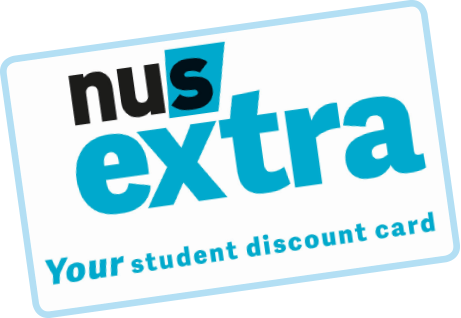 Get your NUS Extra card
All professional development students are eligible for the NUS Extra card, which gives you access to over 200 UK student discounts with brands like Co-op, Amazon and ASOS. Apply and find out more at http://cards.nusextra.co.uk/

Deko loans

Our 3 year 0% loans are provided by our partners Deko. Loan applications are processed over the phone with a member of our team and a decision can be provided within a matter of minutes.
All loans are subject to status & and Credit check Call now to speak to a member of the team 0800 101 901.