10% OFF
Save £388.33 - Don't miss out!
Business Management Degree Pathway
Get in touch with us and we'll call you back


Get in touch with us and we'll call you back
SALE

Savings End Midnight Friday 29th September

SALE

Savings End Midnight Friday 29th September
Business Management Degree Pathway
This Course at a Glance
Globally recognised online alternative to Year 1 and Year 2 of university
Get on the pathway to obtaining a BSc (Hons) Business and Management degree
In partnership with Qualifi, making degree learning accessible to all
Complete Year 3 at the prestigious Anglia Ruskin University
Flexible online study rather than on-campus lectures
Get on the fast track to your university qualification
Guaranteed admissions letter for final year at university
Avoid rising loan repayment fees
Save on expensive living costs associated with on-campus study
Achieving a degree in business management or a relevant subject can propel you towards a range of careers, such as data analysis, business development and more. With our pathway, which consists of the first and second years of a degree, removing in-person lectures and restrictive timetables, you have the option to complete Year 1 and Year 2 in as little as 9 months.
About Your Pathway
This undergraduate degree pathway in business management is made up of 240 credits and is designed as an online alternative to completing Year 1 and Year 2 at university. Studying with us will fast-track you to the final year of an associated bachelor's degree, which can be completed online at our partnered university.
This has been made possible through our partnership with Qualifi, a leading 21st-century Awarding Organisation, which is recognised by Ofqual. Qualifi is driven by providing a more flexible and cost-effective route for learners to achieve degree-level qualifications by offering progression routes with universities.
The course is delivered online, through an engaging array of online learning materials. So, you will find your education both interesting and rewarding. As a self-paced online course, you can also work towards your qualification without pressure, around your existing commitments.
What Will You Learn?
In Year 1, you'll gain insights into the key aspects and operations of organisations. During your studies, you'll develop the necessary skills and knowledge to become an effective organisational manager and leader, while also understanding the challenges faced by modern businesses.
Moving on to Year 2, you'll delve deeper into complex organisational issues and opportunities. The units are designed to challenge you with real-world scenarios, enhancing your workplace experience and abilities. Throughout this part of the course, you'll be required to make judgments and provide practical and creative solutions to various challenges likely to be faced in a work setting.
University Progression
Upon successful completion of Year 1 and Year 2 with us, you will be guaranteed an admissions letter to complete Year 3 of your undergraduate degree at Anglia Ruskin University, one of the top 40 universities in the UK.
For example, you could study:
BSc (Hons) Business and Management (top-up)
Want a complete online degree experience? Year 3 can also be studied online at home with Anglia Ruskin University. This will cost you just £5,000*, which is paid separately to the university.
*On-campus options are available for Year 3, but prices vary.
Study for a Degree Without Expensive Fees
If you want to study for a degree in business management but don't want to be saddled with rising student loan debt, then our Business Management Degree Pathway is the perfect alternative for you. This is a degree pathway that serves as an online alternative to the initial two years of university study, enabling you to complete two-thirds of your business degree remotely. By freeing you from the constraints of classes and timetables, you can efficiently work through the learning materials and reach your third year in a shorter timeframe.
We're A High-Value Alternative
With student loan repayments set to double following a change in student finance rules, and repayments beginning at an annual salary of £25,000 as opposed to £27,660, you may be wondering if it's possible to get a degree without having to deal with these rising costs.
With inflation and interest rates rising in the UK due to the ongoing cost of living crisis, university graduates are affected. For the 2022/23 academic year, there was a risk of student loan interest rates reaching 12%, further hitting the pockets of students.
Due to the current economic uncertainty, a university graduate could end up with an average of £42,900 of student loan debt, with tuition fees costing an average of £9,250 per year.
According to YouGov, 37% of people feel that current tuition fees are unfair, so it's no surprise that many are looking for alternative options. Here at learndirect, we can offer you an affordable alternative pathway that covers the first and second year of a degree for a fraction of the cost of the traditional route.
Please note, once you complete our degree pathway, you will need to pay the top-up fee of £5,000 to your select university to study the third year of your course online. You can opt to complete your third year on campus, but prices vary.
Avoid Extra Costs of University Living
You won't have to contest all the expenses that come with a full-term university stint. By studying Year 1 and Year 2, you'll effectively be completing the first and second year from the comfort of your own home. This means that you won't have to pay for student housing, there are no travel costs involved, and you can fit studying around your lifestyle as opposed to cancelling commitments to fit around a university timetable. So, if you're currently working, you won't have to give that up for university life.
Guaranteed Admissions Letter Included
As well as fast-tracking you to the final year of a university degree in business management or a related subject, we also provide you with an admissions letter for university. This means that once you have completed our degree pathway, you will receive a letter that meets the entry requirements of your final year at university.
Modules
Year 1 units are:
Unit 1: Developing Personal Skills
This unit focuses on the development of essential personal skills required in the business world, including communication, leadership, and decision-making techniques.
Unit 2: Effective Communication
Effective communication is crucial for efficient operations and collaboration. This module explores various communication techniques used for different business purposes.
Unit 3: The Business Environment
This unit examines external factors that can impact a business and its operations, including economics, international dimensions, and competition.
Unit 4: The Marketing Mix
This module explores the concept of the marketing mix and its application in the business planning process.
Unit 5: Strategic HRM
The focus of this module is on employees and their significance as a business's most valuable asset. It covers topics such as recruiting, rewarding, and retaining top talent.
Unit 6: Managing Ethically
This unit explores different management theories and models in various contexts, emphasising ethical considerations.
Unit 7: Culture and the Organisation
Understanding the meaning and importance of organisational culture and how it differs between organisations.
Unit 8: Customers and Customer Service
This module emphasises the central role of customers in any business and the importance of providing excellent customer service.
Unit 9: Fundamentals of Accounting
Learners gain an understanding of accounting principles and how they provide insights into an organisation's financial health.
Unit 10: Financial Management and Control
This module examines examples of effective and ineffective financial decision-making and their impact on a business.
Year 2 units are:
Unit 1: The Entrepreneurial Manager
Exploring the concept of entrepreneurship and examining the skills and qualities required for entrepreneurial success.
Unit 2: Organisation Structures
Examining different organisational structures and the factors that influence their design and effectiveness.
Unit 3: Practical Accounting Analysis
Engaging in practical exercises to analyse financial accounts and understand their implications for decision-making.
Unit 4: Business Planning and Goal Setting
Developing clear goals and plans to achieve business objectives.
Unit 5: Politics and Business
Understanding the impact of politics on business, including economic factors, international trade, and government support.
Unit 6: Business Law
Exploring the legal responsibilities and obligations of business managers and executives.
Unit 7: Managing in Today's World
Examining the challenges and opportunities of managing businesses in the modern world, with a focus on governance and equality.
Unit 8: Performance Management
Understanding how to improve performance through effective people management, including reward structures, training, and development.
Unit 9: Marketing and Sales Planning
Analysing market dynamics, customer behaviour, competitor analysis, and product planning to develop effective marketing and sales strategies.
Unit 10: Quantitative Skills
Developing numerical skills and understanding their application within the business context.
Entry Requirements
To enrol on this course, you will need to have a good understanding of English.
Minimum Age Restriction
18
Average Completion Timeframe
You have access to the course for 24 months, with the flexibility to finish at your own pace.
Assessment Requirements
Instead of exams, the course includes a series of online written assignments.
Course Fees
All course fees, inclusive of all payment plans including our Premium Credit Limited option, must be settled before certification can be ordered.
*You will have access to the course for 24 months.

Assessment
There are no exams included in this degree pathway, instead you will complete several assignments that we have designed and built with Qualifi and our university partners.
These assignments consist of a range of different tasks that can be completed from home and then submitted online through your learning platform. These include:
Written essays

Academic reports

Presentations

Case studies

Extended essays on a related subject of your choosing
You will have support from a tutor throughout and will also receive additional guidance in terms of researching, planning, and drafting your work.
Qualifications
Qualifi

Upon successful completion of this online course, you will achieve two globally recognised Qualifi qualifications:
Qualifi Level 4 Diploma in Business Management - Qualification Number: (601/6048/2)
Qualifi Level 5 Diploma in Business Management - Qualification Number: (601/6049/4)
Qualifi is a leading 21st-century Awarding Organisation founded to meet the developing education and training needs of learners and employers from the UK and around the globe. They identified a growing demand for consistent and credible academic qualifications and awards as the economy became more competitive and global in nature – especially in many fast-paced industry sectors.
Qualifi works with a growing number of sector skills councils, professional associations and employers to identify mission-critical learning requirements and assess outcomes of programmes to achieve consistent and recognised professional and academic standards.

On completion of this online degree pathway, you can go on to complete the third year of an undergraduate degree in the subject – or a closely related subject - at an array of UK universities.
This includes:
Anglia Ruskin University – BSc (Hons) Business and Management (top up) – Please note, this is delivered online.
Following completion of the final year of your degree, you'll be qualified to pursue career opportunities in:
Accounting
Business Consultancy
Human Resources
Marketing
For more insight on what your degree could lead to, click here.
800
guided
learning hours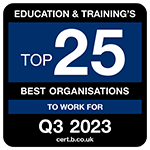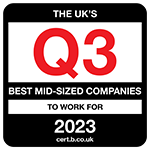 Sign up to our Newsletter