Business Law
About the Level 4 Business Law Certificate
Businesses follow the law. In order to setup or operate a business you would need some basic knowledge of the laws that apply to the country where you run a commercial activity. Owners, managers, or any other business professionals need a basic understanding of the legal landscape to make better decisions. This course is about the English legal system, with a touch on European law. It also tackles concepts such as legal relationships, business contracts, negligence or product liabilities.
This course does not require any previous experience. You should however have a keen interest in business operations and the law. The Business Law course should take around 110 hours of study, but you are free to study at your own pace and can take as little or as long to compete it.
Who should study this course?
If you plan to study and take up a career in business, if you want to setup a business, or if you already run one this business law course is a great way to cover all bases on legal concepts that you would confront in your professional life. You may not want a full-time law degree, or it may be you are only interested in certain aspects of English or European law.
You do not need any prior knowledge or any qualifications before enrolling on one of our short business courses. All it takes to enrol is a strong interest in business and law, access to our study materials and the motivation to engage in independent home study.
What happens after the course?
You will have developed competences in identifying legal issues, applying legal concepts to factual situations and be aware of a range of legal controls. At the end of this course, you may choose to continue your studies with a higher education degree in Law, or you may apply this knowledge to a real business.
The knowledge you will have gained after this course will put you in good stead to running your own business, advising a company on recruitment policies, or progress to operations manager at your workplace. Potential jobs would include:
HR associate
Operations manager
Legal secretary
For more information about this course, give us a call on this number: 01202 006 464
Modules
Unit 1: The English Legal System
Section One: The Nature of Law
Introduction
Some social functions of law
Criminal and civil law
Common law and equity
Equitable rights
Equitable remedies
Maxims of equity
Common law damages
Summary of section one
Section Two: Sources of Law
Legislation
Statutory interpretation
Precedent
European Union law
Summary of section two
Section Three: The Courts and Tribunals
Possible classifications
The legal process
Criminal courts
Indictable offences
Summary offences
Offences triable either way
Civil courts
Tribunals
Arbitration
Mediation
Summary of section three
Section Four: Legal Personnel and Legal Aid
Magistrates
Juries
Members of tribunals
The solicitor
The barrister
The judges
Legal aid and other sources of legal assistance
Summary of section four
Unit 2: Legal Relationships
Section One: Liability for Employees and Agents
The employment relationship
Vicarious liability
The contract of employment
Agency
Types of agent and formation
Responsibilities of the parties
Terminating an agency
The commercial agents regulations
Summary of section one
Section Two: Sole Traders and Partnerships
Business organisations introduced
Sole traders
Partnerships
Liability of partners
The partnership agreement
Ending the partnership
Summary of section two
Section Three: Forming a Company
Basic principles
Separate legal personality
Company membership and limited liability
Types of company
Forming a company
The constitution: memorandum and articles
The Memorandum of Association
The Articles of Association
Changing the constitution
Summary of section three
Section Four: Managing the Company
Capital
Shares
Borrowing
Company management
Summary of section four
Unit 2: additional questions
Additional questions: guidance
Unit 3: Business Contracts
Section One: Making a Contract
What is a contract?
Creating the contract
Agreement - offer
Concluding the agreement - acceptance
Intention to create legal relations
Consideration
Summary of section one
Section Two: What Can Go Wrong During the Making of a Contract
What can go wrong in the making of a contract and how it affects the contract
Lack of certainty
Lack of necessary formality
Lack of capacity
Illegal contracts
Misrepresentation
Summary of section two
Section Three: Contractual Terms
The contents of a contract
Terms and pre-contractual statements
Contractual terms - express and implied
Conditions, warranties and innominate terms
Terms which exclude or limit liability
Summary of section three
Section Four: Discharging a Contract
How contracts come to an end
Discharge by performance
Discharge by agreement
Discharge by breach of contract
Frustration of contracts
Remedies
Summary of section four
Unit 3: additional questions
Additional questions: guidance
Reading list for Unit 3
Unit 4: Non-Contractual Obligations of the Seller/Producer
Section One: The Duty of Care in Negligence
Negligence: an introduction
The duty of care
Special circumstance
Negligent statements and professional
negligence
Summary of section one
Section Two: Other Aspects of Negligence and Product Liability
Breach of duty
Factors in setting the standard
Proof of breach
Resulting damage
Defences
Remedies
Product liability
Summary of section two
Section Three: Other Aspects of Tort
Nuisance
The rule in Rylands v Fletcher
Occupier's liability
Summary of section three
Section Four: Liability in Respect of Employees
Vicarious liability
Liability for employees only
Within the course of employment
Health and safety at work
Making the system work
Summary of section four
Unit 4: additional questions
Additional questions: guidance
Unit 5: European Community Law
Section One: The Development of the European Community
Introduction and history
The Treaty of Rome
The four main institutions
The Treaty of Maastricht
Terminology
Summary of section one
Section Two: The Functions of the Institutions
The role of the institutions
Inter-relationship of the institutions
Recent changes
Summary of section two
Section Three: The Sources of European Community Law
Transformation of European Community
law into English law
The enacted sources of European
Community law
The general principles of EC law
Modes of interpretation
Summary of section three
Section Four: The Integration of European Community Law at a National Level
Supremacy of European Community law
Direct effect
Indirect effect of EC law
State liability for non-compliance with EC law
Summary of section four
Section Five: Enforcement of European Community Law at a European Level
Introduction
Control of the institutions
The action for failure to act
The plea of illegality
The action for damages
Control of Member States
The preliminary reference procedure
Comment
Summary of section five
Unit 5: additional questions
Additional questions: guidance
Further reading
For a more detailed syllabus on this course, click here
Requirements
There is no experience or previous qualifications required for enrolment on this course. It is available to all students, of all academic backgrounds.
Assessment
Assessment Method
After each lesson there will be a question paper, which needs to be completed and submitted to your personal tutor for marking. This method of continual assessment ensures that your personal tutor can consistently monitor your progress and provide you with assistance throughout the duration of the course.
What's Included
All study materials
Study Guide
Full Tutor and Admin support
The course fee includes the awarding body registration and certification fee (valued at up to ÂŁ30.00).
Endorsement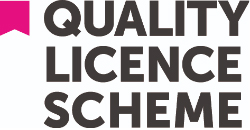 At the end of this course successful learners will be given the option to receive a Certificate of Achievement from the Quality Licence Scheme and a Learner Unit Summary (which lists the components the learner has completed as part of the course).
Level 4 Business Law Certificate of Achievement
The course has been endorsed under the Quality Licence Scheme. This means that learndirect has undergone an external quality check to ensure that the organisation and the courses it offers, meet defined quality criteria. The completion of this course alone does not lead to a regulated qualification* but may be used as evidence of knowledge and skills gained. The Learner Unit Summary may be used as evidence towards Recognition of Prior Learning if you wish to progress your studies in this subject. To this end the learning outcomes of the course have been benchmarked at Level 4 against level descriptors published by Ofqual, to indicate the depth of study and level of demand/complexity involved in successful completion by the learner.
The course itself has been designed learndirect to meet specific learners' and/or employers' requirements which cannot be satisfied through current regulated qualifications. The Quality Licence Scheme endorsement involves robust and rigorous quality audits by external auditors to ensure quality is continually met. A review of courses is carried out as part of the endorsement process.
The Quality Licence Scheme is part of the Skills and Education Group, a charitable organisation that unites education and skills-orientated organisations that share similar values and objectives. With more than 100 years of collective experience, the Skills and Education Group's strategic partnerships create opportunities to inform, influence and represent the wider education and skills sector.
The Skills and Education Group also includes two nationally recognised awarding organisations; Skills and Education Group Awards and Skills and Education Group Access. Through our awarding organisations we have developed a reputation for providing high-quality qualifications and assessments for the education and skills sector. We are committed to helping employers, organisations and learners cultivate the relevant skills for learning, skills for employment, and skills for life.
Our knowledge and experience of working within the awarding sector enables us to work with training providers, through the Quality Licence Scheme, to help them develop high-quality courses and/or training programmes for the non-regulated market.
*Regulated qualification refers to those qualifications that are regulated by Ofqual / CCEA / Qualification Wales
To view a sample of the Certificate of Achievement, please click here.
Sign up to our Newsletter