Business Finance Professional
Business Finance Professional
Overview
Business Finance Professional Course
Business Finance deals with the raising and managing of funds. Irrespective of the organisation's size, at some point in time, management will need to address the issues raised when attempting to secure funds for the organisation.
Fund management activities require financial forecasting. This forecasting allows the organisation to develop long term strategic plans for the organisation. Short-term budgets can then devised to meet the organisation's strategic goals.
This course is suitable for anybody who is interested in the financial aspects of an organisation and covers a broad range of relevant financial and managerial issues.
Unit 1 - Cost and Management Accounting
In this unit, you review the important role played by management accounting in the business world, for example, helping management in decision-making, policy formulation and the achievement of objectives. We contrast historical costing with predetermined costing and look at how costs are classified. This unit provides you with a brief introduction to cost and management accounting with particular attention being paid to absorption costing and marginal costing.
By the end of this unit you will have:
Explored costs and historical costs.
Investigated the methods employed by management to control costs.
Discussed the principles of marginal costing.
Defined the marginal cost equation.
Described the uses and limitations of break-even analysis.
Unit 2 - Budgetary Control
Budgetary control is a technique that is essential to the success and survival of any organisation, large or small. In this unit, we illustrate the principles, and what is considered to be good practice. We then consider the benefits of budgeting and follow with a concise appraisal of the rules for effective budgeting. We also produce budgeted profit and loss accounts and budgeted balance sheets, which, together with the cash budget, make up what many companies call the master budget.
By the end of this unit you will have:
Introduced the household budget.
Explored the benefits of budgeting.
Identified the rules for budgeting and budgetary control.
Examined cash budgets.
Discussed the behavioural implications of budgets.
Unit 3 - Introduction to Accounting
In this unit, we begin by looking at the background to accounting. We identify different types of business and organisations, and how accounting can serve their needs. We clarify the different areas of financial accounting, management or managerial accounting, and financial management. We consider the basic concepts, conventions and policies adopted when preparing financial statements. We explore the vital differences between profit, profitability and cash flow.
By the end of this unit you will have:
Introduced the accounting concept.
Explored the differences between financial and managerial accounting.
Identified the characteristics of accounting information.
Investigated the relationship between profit, profitability and cash.
Examined the fundamental accounting conventions and concepts.
Described the capital structure of a limited liability company.
Unit 4 - Working Capital Management
In this unit we look at the structure of working capital, the role of working capital management within corporate financial objectives. The significance of the production cycle and the financing cycle and their roles in the working capital cycle are investigated. We look critically at the traditional accounting approach to working capital management and specifically the concepts of solvency and liquidity.
For a more detailed syllabus on this course, click here
Modules
Assessment Method
After each lesson there will be a question paper, which needs to be completed and submitted to your personal tutor for marking. This method of continual assessment ensures that your personal tutor can consistently monitor your progress and provide you with assistance throughout the duration of the course.
What's Included
All study materials
Study Guide
Full Tutor and Admin support
The course fee includes the awarding body registration and certification fee (valued at up to £30.00).
What is NCFE
NCFE is the UK's longest established awarding body, recognised as a highly professional and responsive organisation, committed to maintaining excellent customer service and a friendly approach.
NCFE is recognised as an awarding body by the qualification regulators ('regulators') for England, Wales and Northern Ireland. The regulators are the Office of the Qualifications and Examinations Regulator (Ofqual) in England, the Department for Children, Education, Lifelong Learning and Skills (DCELLS) in Wales and the Council for Curriculum, Examinations and Assessment (CCEA) in Northern Ireland.
Accreditation by NCFE is a guarantee of quality. It means that the college has been inspected and approved by an independent and experienced education professional and is quality audited biannually by NCFE. The centre delivering the programmes has been licensed by NCFE on the basis of its own quality systems. At the end of an accredited course, successful learners will also receive an NCFE Award certificate of achievement.
For more information on this award, click here
Requirements
There is no experience or previous qualifications required for enrolment on this course. It is available to all students, of all academic backgrounds.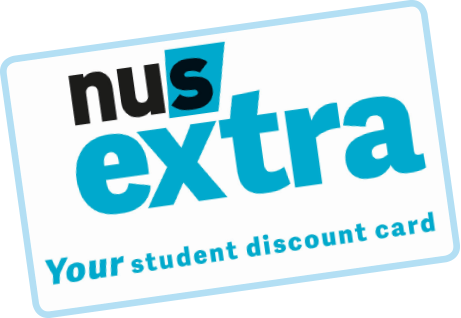 Get your NUS Extra card
All professional development students are eligible for the NUS Extra card, which gives you access to over 200 UK student discounts with brands like Co-op, Amazon and ASOS. Apply and find out more at http://cards.nusextra.co.uk/

Deko loans

Our 3 year 0% loans are provided by our partners Deko. Loan applications are processed over the phone with a member of our team and a decision can be provided within a matter of minutes.
All loans are subject to status & and Credit check Call now to speak to a member of the team 0800 101 901.