Business Economics Professional
Business Economics Professional
Overview
What is economics about? Economics is the problem of using the available resources as efficiently as possible so as to achieve the maximum fulfilment of society's unlimited demand for goods and services. The ultimate purpose of economic endeavour is to satisfy human wants for goods and services.
The problem is that whereas wants are virtually without limit, the resources - natural resources, labour and capital (machinery) - available at any one time to produce goods and services are limited in supply. Resources are scarce. This fact of scarcity means that we must always be making choices about what to produce, how to produce it and for whom.
Decisions must be made so that these scarce resources are allocated optimally or efficiently to their end use. This implies they could not be used more beneficially elsewhere. This is the criterion economists use to judge many economic phenomenon and is the focus of our study of the economic approaches to organisations.
Unit 1: Perspectives on the Economic Approaches to Organisation
Introduction
Objectives
The economic problem
The basic concepts
Markets and organisations
Information
Summary
References
Further reading
Unit 2: Co-ordination through the Market Mechanism
Introduction
Objectives
Determinants of demand
Determinants of supply
Theory of demand
Theory of production
Microeconomic theory
Market failure
Summary
References
Further reading
Unit 3: Organisational Co-ordination
Introduction
Objectives
The firm
Organisational co-ordination
Organisational configurations
Review activity
Summary
References
Further reading
Unit 4: Information and Co-ordination Mechanisms
Introduction
Objectives
Co-ordination and information
Uncertainty and contracting
Informational asymmetry
Adverse selection and moral hazard
Value of information
Summary
References
Further reading
Unit 5: Game Theory
Introduction
Objectives
Methodological backdrop
One- and two-shot games
Auctions
The prisoner's dilemma: single stage
Repeated games in the prisoner's dilemma
Review activity
Summary
References
Further reading
Unit 6: Agency Theory
Introduction
Objectives
A firm's relationships
Positive theory of agency
Entrepreneurial firms and team production
The firm as a nexus of contracts
Theory of principal and agent
The agency contract
Second-best efficient contract
Modifications to the principal-agent model
Summary
References
Further reading
Unit 7: Transaction Cost Economics
Introduction
Objectives
Markets and organisations
An example of transaction cost economics
Transaction costs
Critical dimensions of transactions
Fundamental transformation and the hold-up problem
Organisational structures
Complex hierarchies
Markets and hierarchies: is that all?
Hybrid forms of co-ordination
Summary
References
Further reading
For a more detailed syllabus on this course, click here
Modules
Assessment Method
After each lesson there will be a question paper, which needs to be completed and submitted to your personal tutor for marking. This method of continual assessment ensures that your personal tutor can consistently monitor your progress and provide you with assistance throughout the duration of the course.
What's Included
All study materials
Study Guide
Full Tutor and Admin support
The course fee includes the awarding body registration and certification fee (valued at up to £30.00).
What is NCFE
NCFE is the UK's longest established awarding body, recognised as a highly professional and responsive organisation, committed to maintaining excellent customer service and a friendly approach.
NCFE is recognised as an awarding body by the qualification regulators ('regulators') for England, Wales and Northern Ireland. The regulators are the Office of the Qualifications and Examinations Regulator (Ofqual) in England, the Department for Children, Education, Lifelong Learning and Skills (DCELLS) in Wales and the Council for Curriculum, Examinations and Assessment (CCEA) in Northern Ireland.
Accreditation by NCFE is a guarantee of quality. It means that the college has been inspected and approved by an independent and experienced education professional and is quality audited biannually by NCFE. The centre delivering the programmes has been licensed by NCFE on the basis of its own quality systems. At the end of an accredited course, successful learners will also receive an NCFE Award certificate of achievement.
For more information on this award, click here
Requirements
There is no experience or previous qualifications required for enrolment on this course. It is available to all students, of all academic backgrounds.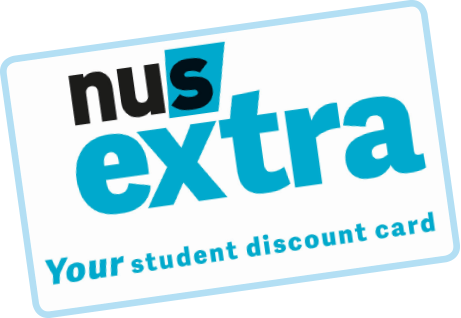 Get your NUS Extra card
All professional development students are eligible for the NUS Extra card, which gives you access to over 200 UK student discounts with brands like Co-op, Amazon and ASOS. Apply and find out more at http://cards.nusextra.co.uk/

Deko loans

Our 3 year 0% loans are provided by our partners Deko. Loan applications are processed over the phone with a member of our team and a decision can be provided within a matter of minutes.
All loans are subject to status & and Credit check Call now to speak to a member of the team 0800 101 901.