online only!

extra 5% off
25% OFF
Save £231.00 - Don't miss out!
Level 3 Award Marine Conservationist (RQF)
Get in touch with us and we'll call you back
Get in touch with us and we'll call you back
SALE

Savings End Midnight Tuesday 12th December

SALE

Savings End Midnight Tuesday 12th December
Level 3 Award Marine Conservationist (RQF)
This Course at a Glance
Understand threats to marine environments and how to protect them
Includes optional practical training at Sussex Dolphin Project
Perfect for those looking to become a Marine Conservationist
Achieve a Level 3 Award qualification
Start and study at any time
80 Guided Learning Hours
2 Units
About Your Qualification
The health of all life on our planet depends on a thriving, healthy ocean, but with so many threats facing our marine environments, it's never been more important to work in this area of conservation.
If you're passionate about protecting our underwater world, this Level 3 Award Marine Conservationist qualification is ideal for anyone already working in, or intending to enter a career working in marine conservation. It's also perfect for those already working with animals who wish to specialise in marine conservation.
During this online course, you will explore research methods and monitoring techniques in the marine environment, and gain knowledge of the main policies and legislation, along with key work areas within marine conservation. You will also develop an understanding of the process of designing, funding and managing a conservation project - a highly valued skill within the sector.
Practical Training with the Sussex Dolphin Project
The qualification includes optional practical training with the Sussex Dolphin Project, Newhaven (near Brighton). You'll enjoy a day's training with their research team of marine biologists. The day will be split into a classroom session and a boat-based practical session. This will usually be a morning in the classroom and an afternoon on the water but they swap this around as the tides dictate.
What will you learn?:
About cetacean species local to the Eastern English Channel
How and why we (Sussex Dolphin Project) are researching cetaceans in the Eastern English Channel
An introduction to the equipment we use and how to use it for surveys
How to collect environmental data
How to collect behavioural data
Basic boat safety
Gain experience working on small boat platforms
Gain experience working with the equipment at sea
Learn from our experienced team of marine biologists
Feed into Sussex Dolphin Project research
Support from Sussex Dolphin Project for a year after the event and the opportunity to go out on our boats as a volunteer research assistant
Duration: 1 day (10am - 4pm)
Location: Newhaven, East Sussex. FYI - There is a train station at Newhaven and the journey takes 1 hour and 15 minutes from London via Lewes. In terms of driving, Newhaven is 25 - 30 minutes from Brighton.
Other relevant details: Attendees will need relevant warm clothing for the boat. Even in the warmer weather, it will still be cold at sea.
How many trainees per session: 8 per session, 6 sessions per year. First come, first served.
Limitations:
The training will be seasonal (May – September) due to conditions at sea
Attendees will need to be able-bodied – as there is no disabled access at the marina/boat
The boat-based sessions will be weather-dependent and may need to be rescheduled if conditions prevent us from going out. However, classroom sessions can be completed regardless if it is useful to complete half of the training on the day
Session to be booked through learndirect as part of your qualification
Getting Started
learndirect is the UK's leading online course provider. Our online courses and qualifications give you the flexibility to engage with your studies whenever suits you best.
Whilst studying the Level 3 Award Marine Conservationist, you'll gain essential skills and knowledge regarding a career as a Marine Conservationist.
The benefit of online learning means that you can plan your studies around your existing commitments. So, you're able to progress with your learning in a way that works for you, without the stressful balancing act. With no classes to attend or a timetable to stick to, you're in control of the pace and place of your learning.
What's more, we have dedicated and experienced online tutors to support you throughout your qualification. As well as all the material being readily available as soon as you enrol so you're able to start right away.
Modules
Unit 1: Marine Conservation
On completion of this unit, you will be able to:
Understand marine conservation
Know the multidisciplinary approaches necessary for marine conservation
Understand the links between terrestrial, river, and estuarine ecosystem health and the marine environment
Unit 2: The Marine Environment
On completion of this unit, you will be able to:
Understand threats to the marine environment
Understand marine conservation legislation
Know the key areas for working in marine conservation
Know how to establish a conservation project
Entry Requirements
There are no formal entry requirements for this qualification but learners must be aged 16 or over.
Minimum Age Restriction
16
Average Completion Timeframe
You have 24 months to complete your course.
Assessment Requirements
You will be assessed through a mixture of short and long-answer written assessments/assignments.
Certification Timeframe
Learners can expect their certification within 6 months of completing the course, following the (EQA) External Quality Assurance of assessment.
Course Fees
All course fees, inclusive of all payment plans including our Premium Credit Limited option, must be settled before certification can be ordered.
*You will have access to the course for 24 months.

Assessment
You will be assessed through a mixture of short and long-answer written assessments/assignments.
When are you assessed?
As you're in control of how you learn, you're also in charge of when you complete your assessments.
This enables you to take as long as you need to thoroughly understand the unit before completing any assessments.
Qualifications
Gatehouse Awards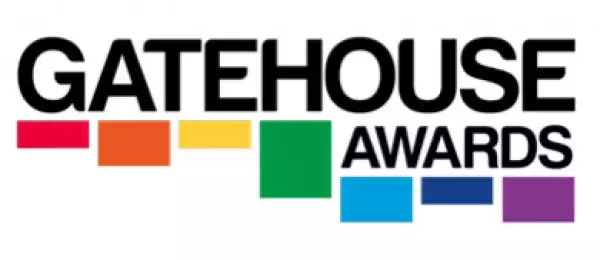 Upon successful completion of this qualification, you will be awarded a Level 3 Award Marine Conservationist, an Ofqual regulated qualification (Qualification Number: 610/2575/6).
Gatehouse Awards Ltd is a leading awarding body recognised by the Office of Qualifications and Examinations Regulation, England (Ofqual). They also have a significant international presence providing language testing services.
As conservation on dry land is maturing, there has been a growth in jobs within the marine environment. It's a diverse area of work and requires all the skillsets of those across the industry as a whole.
The roles are diverse and growing and include job titles such as Marine Support Officer, Marine Assistant and Assistant Marine Ecologist. These typically involve the following sorts of duties:
Working on marine ecology, marine protected areas or biodiversity assessment and management
Literature reviews and data collation from existing sources
Species identification both on surveys and from underwater video and still photographs (underwater surveys)
Planning and participating in marine surveys, inshore and offshore
Analysing marine ecology data sets and presenting results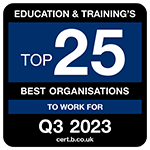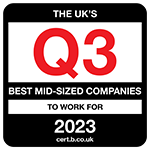 Sign up to our Newsletter