25% OFF
Save £11.00 - Don't miss out!
Allergen Awareness
Get in touch with us and we'll call you back
Get in touch with us and we'll call you back
OUR PASS RATE
Healthcare
(National Average 61.8%)

85.5
%
SALE

Savings End Midnight Tuesday 12th December

SALE

Savings End Midnight Tuesday 12th December
Allergen Awareness
Anyone working in the food industry, from food preparation, through manufacturing, distribution and retail, needs to take special care to ensure that the food products are safe to eat, especially for consumers with food allergies or intolerances.
This course is about food allergies, so pay attention! You wouldn't give someone out-of-date drugs, would you? Giving a person food containing nuts, who's allergic to… nuts, is… nuts.
It's serious because that person could get really sick. For this reason, food production, preparation, handling, selling and transportation is strictly regulated by legislation, and anyone handling, preparing or serving food must have a good understanding of food allergies and food safety.
If that's you, that means you need to know to handle allergenfree and allergenic food ingredients, to keep your nose out of trouble.
Modules
Course Topics
Explain the basic terms like food allergy, food intolerance, anaphylaxis, cross-contamination, and why it is important to handle allergenic food safely
Outline the laws and regulations governing the production, manufacturing, retail and handling of allergenic food
Identify the 14 food allergens and which key foodstuffs they can be part of
Demonstrate how allergenic ingredients should be displayed on a product label
Explain how to provide customers with the required information on allergenic food
Analyse how to avoid cross-contamination while processing, preparing, storing, serving or selling allergenic and allergen-free foodstuffs
Demonstrate how to react when a customer is having an adverse reaction to food they have consumed
Entry Requirements
There are no entry requirements in order for you to begin this course.
All course fees, inclusive of all payment plans including our Premium Credit Limited option, must be settled before certification can be ordered.
*You will have access to the course for 24 months.

Assessment
At the end of this course there is an assessment which you can take in your own time.
Qualifications
On successful completion of your course you will receive the learndirect Certificate of Completion of Training in Allergen Awareness.
Your course certificate will also state the number of CPD points/hours the course is eligible for.
View a sample of the certificate (opens in new window)
learndirect is one of the largest integrated providers of courses and qualifications, training, and employment services in the UK
Each year around 6,000 businesses equip their staff for success with learndirect
learndirect have helped more than 75,000 businesses equip their employees with the skills needed to improve productivity.
Almost 700,000 maths and English test passes have been achieved with learndirect.
300,000 people fulfilled their career ambitions last year with learndirect.
Over 250,000 apprentices have achieved with learndirect.
You should undertake this course if you are
• Food handlers working across the food industry sectors, including catering, retail, transportation, manufacturing and production.
• Anyone involved in food processing or selling.
• Anyone looking to further their knowledge of food allergies.
OUR PASS RATE
Healthcare

85.5
%
(National Average 61.8%)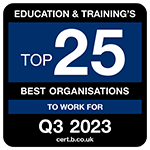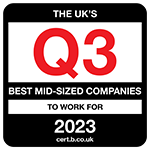 Sign up to our Newsletter