ABE Level 3 Certificate in Business Start-up
ABE Level 3 Certificate in Business Start-up
Overview
Every business starts with a great idea, but it takes planning, hard work and market research to get the idea off the ground. The Level 3 Certificate in Business Start-up aims to make setting up a business simple by providing the practical information and support you need to write your business plan, analyse your competitors and pitch your idea to investors. This qualification will help budding entrepreneurs to run a business day-to-day.
You don't need to have a business background to start your own company. You may already have some of the entrepreneurial skills you need, but with this qualification, you can improve your knowledge and become self-employed. If you're unemployed, it can also open up new opportunities, as this course can be applied to every type of business.
This qualification will help you to refine your business idea, react to customer feedback and build your brand. The knowledge gained will guide you through the start-up process.
How does the course work?
As you will complete this course through distance learning, you will not need to travel to a college and you will be free to carry out all your course work at home, in your own time. Enrolling on a course with learndirect means you will also benefit from all the interactive study materials and unlimited access to your tutors and peers. You can start learning straight away and you can fit your study schedule around previous commitments. Whether you complete this business and management Access course in a minimum of 2 months, or over 18 months, it is entirely up to you.
Modules
Unit 1: Analyse entrepreneurial and market potential
On completion of this unit you will:
Produce a plan to develop the business skills and attributes required to support a successful business venture
Identify information sources to produce a business plan and inform an external market analysis
Explain the importance of understanding the external environment and its potential impact on business success
Unit 2: Build the business idea
On completion of this unit you will:
Describe how the business idea is unique from both customer and competitor perspectives
Analyse the business idea to support and inform the business plan and strategy
Produce measurable objectives to provide business focus and direction for the business start-up
Unit 3: Plan the marketing approach
On completion of this unit you will:
Describe and improve the business idea using the marketing mix relevant to the business start-up
Define and position the Unique Selling Proposition (USP) to build the business identity and influence customer perceptions
Develop sales pitches that can be used to drive sales and/or to encourage investment in a start-up
Unit 4: Plan the operations
On completion of this unit you will:
Identify local legal structures and regulations relevant to a business start-up
Describe the local requirements and resources required to enable a start-up to provide its products/services
Explain how the business will operate on an ongoing basis
Unit 5: Plan the budget
On completion of this unit you will:
Produce financial forecasts and budgets
to assist in sourcing finances and inform the business plan for a start-up
Produce an operating budget for managing the day to day business using financial
information to manage performance and spot failures
Unit 6: Create the business plan and pitch
On completion of this unit you will:
Prepare a business plan that can be used to secure funding and assist the entrepreneur in the ongoing management of the business
Pitch a business plan that delivers key information and drives potential investors to explore the start-up in further depth
Appraise a business plan and pitch as well as the entrepreneur's personal development plan (developed in Unit 2) to identify areas for further development to support start-up success
Requirements
This is an open entry programme, therefore you do not need any formal qualifications or experience.
The approximate amount of time required to complete the course is: 240 hrs.
Qualifications
This ABE Level 3 Certificate in Business Start-up will help you write a robust business plan and launch your business. You will gain the skills and confidence you need to run a successful business on a daily basis and achieve your full potential.
On completion of this course you will be eligible to join the following Professional Associations(s):
On completion of this course you will be eligible to join the following Professional Associations(s):
Association of Business Executives
ABE provides flexible professional business qualifications which either lead to university or develop your career.
Once you've completed this course, with the new knowledge and understanding of some of the fundamental principles of entrepreneurship, you will have the confidence to apply your skills to a new job, set up your own company, or go on to university study.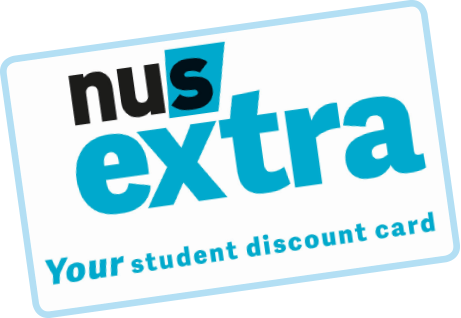 Get your NUS Extra card
All professional development students are eligible for the NUS Extra card, which gives you access to over 200 UK student discounts with brands like Co-op, Amazon and ASOS. Apply and find out more at http://cards.nusextra.co.uk/

Deko loans

Our 3 year 0% loans are provided by our partners Deko. Loan applications are processed over the phone with a member of our team and a decision can be provided within a matter of minutes.
All loans are subject to status & and Credit check Call now to speak to a member of the team 0800 101 901.