online only!

extra 5% off
25% OFF
Save £165.00 - Don't miss out!
A-Level English Literature - exams not included
Get in touch with us and we'll call you back
Get in touch with us and we'll call you back
OUR PASS RATE
A-Levels
(National Average 81.4%)

96
%
SALE

Savings End Midnight Tuesday 12th December

SALE

Savings End Midnight Tuesday 12th December
A-Level English Literature - exams not included
This course at a glance
Immerse yourself in an exciting world of drama, poetry and prose
Unlock new career opportunities and access to university
Develop advanced communication and analytical skills
All content follows the AQA course specification
Gain crucial UCAS points for university entry
Learn for up to 24 months in the comfort of your own home
Studying your A-Level
A-Level English Literature encourages students to explore the deeper meanings behind the written form.
Embarking on this course will challenge you to examine texts within a shared context. You will be introduced to the concept that no text exists in isolation, rather, it is the product of the time in which it was produced.
The course explores relationships that exist between texts and the contexts within which they are written, received and understood. The A-Level enables you to investigate texts, drawing out patterns using a variety of reading strategies and perspectives.
During your studies, you will examine the writings of Shakespeare, World War I and literature from 1945 onwards.
A-Level English Literature will help you analyse and compare poetry, prose and drama. This will provide you with a fascinating overview of English literature's rich history and context.
This course will equip you with advanced communication and research skills that will support you at degree level.
Upon completion of A-Level English Literature, you will be ready to sit AQA's official A-Level English literature exam. Everything you need to succeed, including a mock exam paper, is included in this home study programme.
Getting Started
learndirect is a leading UK distance learning institution, which means we take a person-centred approach to learning. We provide the tools to learn and you do the rest.
This means no physical classes or prohibitive timetables. You can study when you will be at your most productive, in an environment you will be most comfortable in.
You still get the academic support from your dedicated tutor. They will provide advice, guidance and feedback on your assignments. This allows you to progress in a structured, positive way.
You can start learning from the moment you enrol with us. We don't have term times, just an online portal with all your course material ready and waiting. The only specific deadline to work towards is your exam – exam sittings are held once per year in May or June.
That means you can get your A-Level in English Literature as quickly as you choose.
Pursuing your career
An A-Level in English Literature can allow you to go on to study English subjects at university. However, your desired university will have entry requirements so be sure to check the grade required in this and associated subjects.
Modules
During your studies you will cover the following modules:
Introduction to English Literature
Death of a Salesman (drama text)
John Keats (pre-1900 text)
Othello
Analysis of Language
Aspects of Tragedy in Othello - Themes for discussion
Crime writing as a genre
The Murder of Roger Ackroyd
When Will There Be Good News? (Post-2000 text)
George Crabbe, Robert Browning and Oscar Wilde (pre-1900 text)
Coursework component
Comparison of one poetry and one prose text, informed by a school of literary criticism
Exam preparation
Entry Requirements
There are no entry requirements, but a GCSE or IGCSE in this subject would be beneficial.
Average completion timeframe
The average time it takes to complete the course is 2 years.
Exams required
Exams are not included.
Is Membership Required?
No membership is required to enrol on this course.
Extension Rules
£40 for six months, maximum of twice. If expired more than six months ago, or have already had two extensions, then they need to restart the course and pay again.
Course Fees
All course fees, inclusive of all payment plans including our Premium Credit Limited option, must be settled before certification can be ordered.
*You will have access to the course for 24 months.

Assessment
At the end of each unit you will find an end of unit assignment. This is completed online and submitted to your tutor. Once assessed your tutor will return your work complete with its final grade and feedback. Once you've successfully passed each unit you'll be ready to take your exam!
Qualifications
At the end of this course, you will be ready to take your A-Level English Literature exam. Once you pass this, you'll have gained an A Level in English Literature, which can enable you to go on to further and higher education programmes and can also help give you access to some universities.
OUR PASS RATE
A-Levels

96
%
(National Average 81.4%)
360
guided
learning hours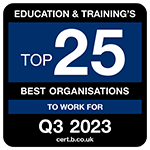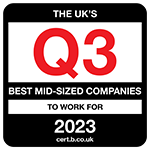 Sign up to our Newsletter