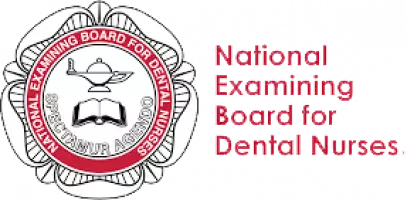 Dental Nursing
>>>
EASY INVOICING, FULL ACCOUNT MANAGEMENT, PREFERRED BUSINESS PRICING
FIND OUT MORE
<<<
Dedicated Account Manager
Delivered By Industry Experts
Easy To Use Online Platform
Training to become a dental nurse covers the core elements of the role, as well as essential knowledge around treatments, physiology, hygiene and disease and more. However, additional training provides the opportunity for your team to broaden their knowledge, enhance their skills and add greater value to your patients.
We have partnered with the NEBDN to provide you and your team with courses that will provide real value to you and your patients.
Highly flexible self-paced learning
No workshops or out-of-office training
PREFERRED BUSINESS PRICE STARTING FROM:
£1,928
(16 modules)
DURATION:
12 - 18 months on average
PREFERRED BUSINESS PRICE STARTING FROM:
£348
Your dental administrator is responsible for scheduling and planning appointments and arranging the dentists' diary. Develop your dental practice administrators to improve their organisational abilities and communication skills. It's important that your dental receptionist has knowledge of the treatments that the dentists offer in order to give sufficient information to the clients.
This course is specifically aimed at individuals who want to find work as dental practice administrators.
PREFERRED BUSINESS PRICE STARTING FROM:
£900
Teaches the skills required to become an oral health educator
Helps to deliver effective oral health messages in your surgery
Learn how to adapt information to communicate to multiple demographics
Nationally recognised qualification
Student must already hold a Level 3 Diploma in Dental Nursing and be registered with the GDC
Improving Practice through Learning
CPD dental nursing courses are specially designed to develop specific skills in your dental nursing team. These help members of the team who may be weak in some areas, while it allows others to broaden their horizons.
The knowledge the team gains from these courses will allow them to take on greater responsibilities within the practice.
This could spark an interest in one of the many specialisms within dental nursing, encouraging them to take on additional studies to advance their career.
We also offer NEBDN accredited post-registrant courses allowing your dental nurses to specialise in fluoride varnish application and oral health education.
Since the age of 14 Holly had the dream to become a dental hygienist. Holly qualified as a Dental Nurse in February 2017 and then worked tirelessly to gain the necessary qualifications needed to apply to dental school. Holly did an Access to Higher Education course in Biology and Chemistry, and in 2020 her dream was realised and she was accepted onto the Dental Therapy/Hygienist course. Today Holly is working hard both theoretically and clinically, and is due to qualify in 2023.

Holly
Alex qualified as a Dental Nurse in 2002 and in 2017 was voted Dental Nurse of the Year. Following his primary dental nursing qualification he has since gained post-graduate courses in Dental Radiography and Special Care Dental Nursing. Today Alex is the Principal Dental Nurse at Edinburgh Dental Institute, and also works with anxious patients helping them overcome their fears using Cognitive Behaviour Therapy techniques. Alex has also lectured to student dental nurses supporting them to complete their primary qualification leading to registration with the GDC. Alex has also lectured for the NEBDN's post graduate qualification in radiography and he is currently an examiner for the NEBDN.

Alex