Most businesses these days would not only struggle if their computer network system went down, but it would have a devastating effect on productivity. As an infrastructure technician, you'll be on hand to save the day and be responsible for getting things up and running again so business can go on as usual.
Infrastructure technicians (sometimes known as network technicians) are integral for maintaining all of the technology used within the company; without you, the business wouldn't be able to run successfully.
According to Indeed, there are currently over 10,000 infrastructure technician jobs advertised in the UK. So, if you want to know more about this in-demand role and how you can get qualified, keep reading.
The Infrastructure Technician Role Explained
As an infrastructure technician, you'll look after everything physically relating to IT within the company. This includes the IT infrastructure - including the computers that everyone uses, the network equipment that supports the internet connection and the servers that link the company's computers together.
If you enjoy taking on a challenge, working with the latest technology and using your problem-solving skills to your best advantage, the role of an infrastructure technician will no doubt suit you down to the ground.
In this role, you'll be able to work in a wide range of sectors, including healthcare, finance, law, retail, and pretty much everything in between. This is great news if you also have an additional interest in another area like healthcare for example; you'll be able to merge your two passions and interests together to carve out a career that you really love!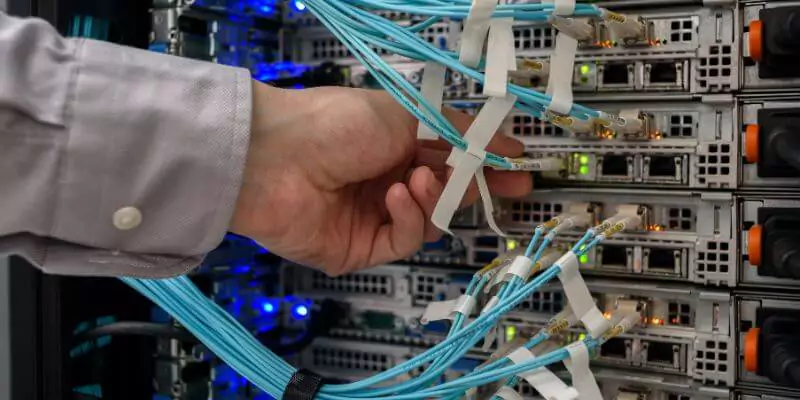 What You Need to be a Good Infrastructure Technician
To be a successful infrastructure technician, you'll need to possess at least some of these essential skills:
Clear communication skills will come in handy when you're helping someone out, as not everyone will be able to understand tech lingo! When issues arise with a network, it's essential to keep an open line of communication to get things sorted quickly and smoothly
A natural flair for problem-solving will help you when it comes to solving tech issues when they arise. Having a good understanding of different coding languages can really help as you'll be working with different systems, programs and operating systems
Workflow management as sometimes things go wrong so being able to work well under pressure is crucial. Managing your process will help you to work through and spot the problem quickly
When delving into the world of code, having good attention to detail is essential as you don't want to miss an error that could have quickly saved the day
Time management is important in this role as you'll often have deadlines and goals to meet. Organising and prioritising tasks will be a daily requirement
Having strong organisational skills will help you to balance many different tasks effectively, meaning you'll be able to stay on top of your workload and manage your time efficiently
Being creative and being able to think outside the box will help you spot any areas of improvement that others would normally miss
As this is a highly skilled role, it's important that you get relevant experience, but firstly have the right certifications behind you. Getting qualified will give you the best tools to really shine in the role.
Why Being Certified is Essential to Your IT Career
The role of an infrastructure technician is extremely rewarding but also challenging. To stay ahead of the game, you'll need to keep up to date with the latest technologies and the ever-evolving developments within the world of IT.
That's where your natural passion for all things tech-related will really help, but studying to get certified will cement your understanding. Certifications require you to pass exams or assignments that test your knowledge of the latest technologies and best practices.
In a competitive job market, it is important to stand out from other candidates. Certifications also show employers that you have the skills and knowledge necessary to do the job and that you are committed to your professional development.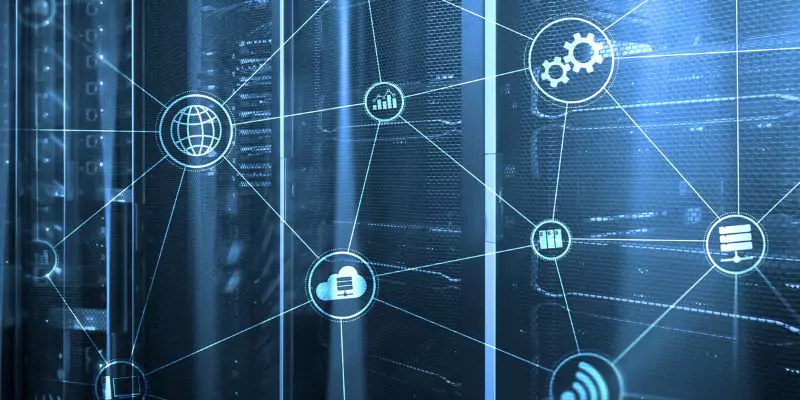 Infrastructure Technician Salary
There are plenty of perks to having a career that you are passionate about, but let's face it, money is a big part of why you would choose a certain career path! The good news is these roles typically pay well, though it's worth noting that studies have shown that certified IT professionals earn significantly more than their non-certified counterparts.
For example, a 2023 salary survey by Indeed found that the average salary for a certified infrastructure technician in the UK is £32,000 per year, compared to £28,000 per year for a non-certified infrastructure technician. So, again, it's worth studying to boost your pay packet.
If you choose to work for a company, you'll have room to grow within your role and progress to titles such as senior developer, programmer, systems analyst and project manager, or maybe you'll decide to start a freelance IT business and hire a team under you. The choice is yours!
Interested in finding out more about your career path options? Whether you choose to go freelance, employed or agency, we've got your IT career covered.
Our Information Technology Certificate is a great way to kickstart your infrastructure technician career. If you'd prefer to study a more in-depth course to go straight into a more senior position, we also have a degree pathway that will enable you to get a master's degree in IT on your terms.
You can view all our relevant qualifications in our information technology faculty.