With the RHS Chelsea Flower Show in full swing this week, we'll soon be inundated with stunning images and footage of immaculate, artistic, and all-around impressive gardens and flower beds. 
If this gets you inspired to venture into your outdoor space to start a garden of your own, you might be looking for guidance on how to get off on the right foot. Thankfully, we have gardening for beginners courses that will help you develop a green thumb in no time!  
Garden Maintenance
Having an outdoor space is one thing but knowing how to maintain your garden and ensure every plant is thriving all year round is another. Even low-maintenance, small garden design ideas need to be planned for, to protect them from pests and keep them healthy and presentable. 
By studying our online Garden Maintenance course, you'll cover a host of important factors, including:
Planning and Managing a Garden
Furnishings and Machinery
Feeding Plants
Weed Control
Commonly Used Chemicals
Natural Pest Control
Safety Procedures and Chemicals
Turf Care
Irrigation Systems
Maintenance of Plants
With this knowledge, you'll be able to confidently map out and create the perfect outdoor space for your needs.
Hydroponics
There can be many instances where you might not be able to have a traditional garden or grow plants using soil. Apartment living can restrict access to space, for example, and roof gardens can mean conventional potting methods bear too much weight or are too bulky for the space. 
Using a hydroponics system is a popular alternative as they are typically grown horizontally so can give you a 'living wall' that requires minimal room. 
This type of growing system uses water instead of soil. To feed the plants roots, you add mineral nutrient solution salts to their water pots. These systems can also be used indoors if the right kind of artificial light is available. 
All plants can be grown this way, but it's particularly popular with people growing salad-type vegetables. If you're interested in planting in hydroponics, our online course will break down this technical process in an easy-to-digest way. 
During your studies, you'll cover everything from greenhouse management to hydroponic nutrition, and how to become a 'Garden Doctor'.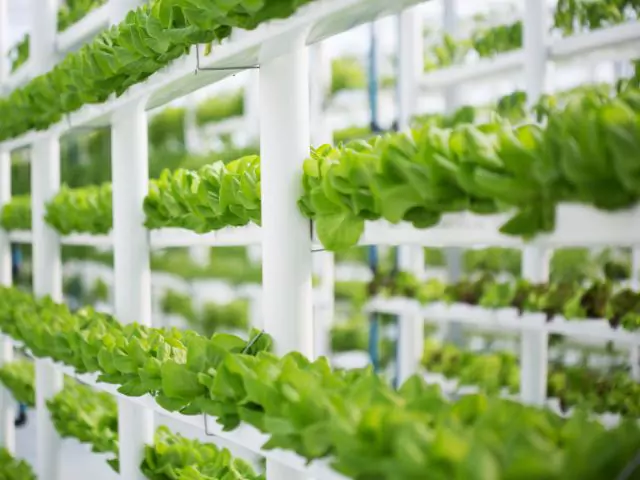 Moon Gardening
If you're into your Zodiac signs, you can combine this with your newfound gardening hobby by learning to plant in line with the moon's gravitational pull. 
Planting by the moon or 'moon gardening' as it is otherwise known, is a tactic used by farmers around the world for years. Essentially, planting is best done on a new moon as opposed to a full moon, as the Earth's water (tides) are at their fullest. 
By studying this online course, you will learn all about gardening by the moon through an array of fascinating modules that cover areas such as:
History of the moon
Why using the power of the moon is a good idea
What to do in each month of the year
The journey through the zodiacal signs
Zodiacal signs and their quality
Different moon phases
Moon calendar
Check the course out on our website here. 
Horticulture 
If you're passionate about protecting the planet, horticulture courses can be an excellent way to give your new hobby an environmental focus. 
Horticulture is critical for our planet to survive. When you consider how much we rely on plants for food, other everyday essentials like materials, and not to mention the air we breathe, it's crucial we take the time to plant crops and other flora that will benefit our existence.
Combining this with the challenge of sustainable practices, horticulture jobs and passion projects require you to be creative and practical in your thinking. 
By studying horticulture landscapes and gardening through our online course, you'll explore a host of areas essential to sustainable gardening practices.
These include:
Plant Classification
Soil Science
Plant Pests, Diseases & Problems
Organic Gardening
Basic Propagation
Amenity Horticulture, Plant Groups and Families
Exotic Plants
Plus, so much more! 
Mushroom Growing
A lot of people looking at getting into gardening do so because they have an interest in growing plants for food. With mushrooms being so low in fat and calories, and high in nutrients, growing mushrooms at home can give you constant access to a healthy food source.
If you want to learn how to grow mushrooms, our online course will walk you through the process in detail. From mushroom spawn production to growing conditions and understanding different soils, you'll have the skills to get the most out of your mushroom growing kits.
You'll also explore the nutrients used, identifying different ingredients like composted manure, hay, and straw. The course also helps you identify which fungi are edible, so you know your white button mushroom from other poisonous varieties. 
Get your mushroom kit off to the best start, check out our course today!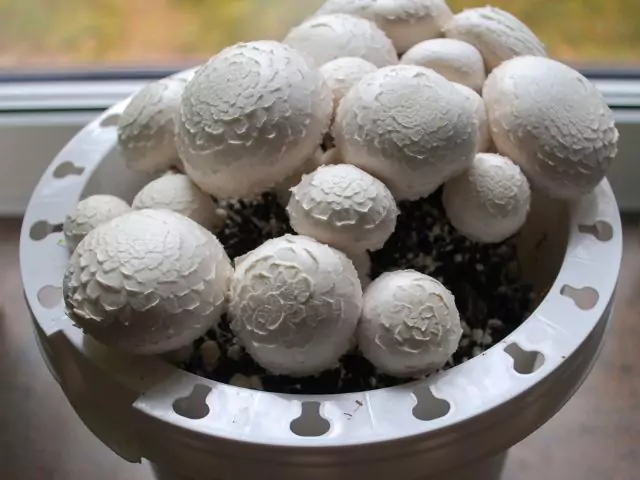 Interior Plant Care
If you're looking to bring greenery, flowers, and foliage into your home, an online course in interior plant care will help make sure your potted plants flourish all year round. 
House plants are notoriously challenging to keep alive if you don't know what you're doing. Anything from heating temperatures to lack of sunlight and overwatering can make them wilt and starve. 
If you want to know how to care for house plants, this online Interior Plant Care course introduces you to everything from propagation to different plant varieties, and the best containers to keep them in. 
With this knowledge, your home will be abundant with beautiful plants in no time.
Garden Landscaping
Gardens and green spaces are increasingly linked to having a positive impact on our mental health. So much so that growing consideration is being given to the designs of these spaces and creating many more of them in public areas. 
However, a lot needs to be taken into consideration before creating a private or commercial garden or green space. From the surfaces that are best to use, the features it will have and the furnishings that make it a place people can relax and enjoy. 
Not to mention the earthworks that will set the foundations of the area, or the tools and machinery required to complete the construction of the project. 
Whether you're considering becoming a professional Landscape Gardener, or you're looking for a guide on how to bring your bigger garden ideas to life, our course has you covered.  
Through the modules covered, you will develop a solid understanding of the principles and procedures underlying the design and development of garden areas. All of which are relevant to both public and private landscaping and equally of value in developing home gardens or public parks.
Garden Design
If you love nothing more than watching Garden Designers on TV create a space that not only brings joy to their clients, but incredible practical use for their lifestyle, our garden design courses will help you create fabulous yet functional garden briefs and bring them to life.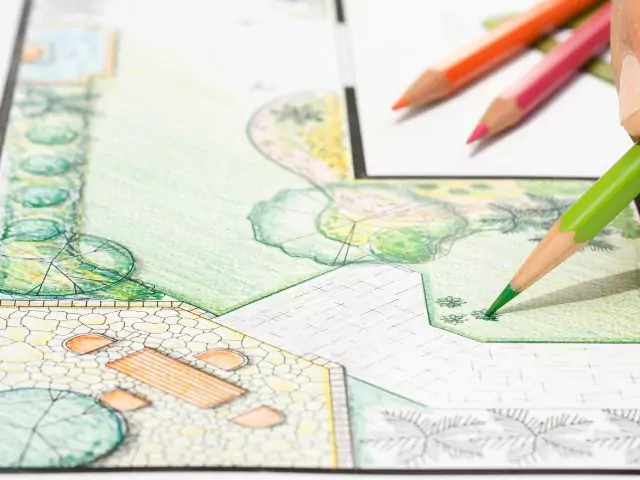 Check out our gardening courses on our website now by clicking below, contact one of our Course Advisors for more detailed information at 01202 006 464, or download the course brochure for our Level 3 Garden Design Diploma here!