Picture this – it's Halloween night, the rain is beating down on the windows, the wind is whistling through the creaky back door, the lights are off and the murderous villain on your TV screen is creeping up behind their next victim. Horror movies have the ability to shock and stun us into a spiral of terror, while also leaving us in heart-racing suspense. 
If you have a passion for film and the horror genre, why not try your hand at your own spooky screenplay? There is no better time than Halloween to delve into the dark and disturbing world of horror and create a story that is fit for the screen. You can learn how to write a horror movie script that will leave viewers scared to look under their beds. 
Continue reading to discover the tricks and treats of creating a horror screenplay and how you can make the most of the spooky season! 
The Horror Movie Genre Explained 
In the world of film and television, there are plenty of genres. Some make us laugh, some make us cry, and some leave us cowering in terror with our hands covering our faces! If you prefer the latter, then you can evoke this sense of dread and fear with your own horror screenplay. Before beginning any form of horror film scriptwriting, you need to understand your genre. 
The term 'horror' originates from the Old French word of 'orror', which translates as 'to shudder or to bristle'. When creating a horror screenplay, you want to achieve a sense of terror in your audience, putting them on edge. Horror is a universal genre that exploits the audience and gets viewers to face up to death and their biggest fears. 
Horror movies can incorporate a range of themes, with the villain being from the supernatural world or the real world. You may want to focus your horror film around: 
Ghosts 
Vampires 
Witches 
Supernatural monsters 
Serial killers 
Famous Horror Films 
If you are keen to put together your own horror screenplay, then you can take inspiration from existing movies in the horror genre. Why not study the horror movie script of these films to get ideas for your own. By doing this, you can see what works well and adopt it into your own scriptwriting process. 
The horror movie genre spans far and wide, with new and thrilling pieces of film being released in cinemas. There are many classic horror films that may spark your creative juices. Some of the most well-known include: 
The Exorcist 
Psycho 
The Shining 
Halloween 
The Texas Chainsaw Massacre 
The Ring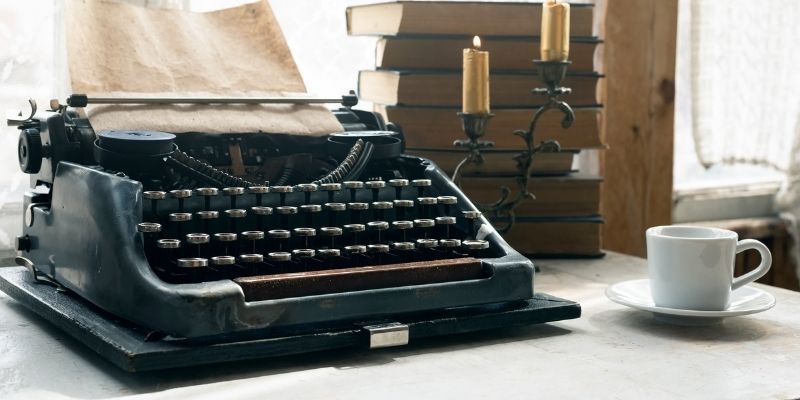 How to Create a Horror Movie Idea 
Before you embark on the horror film scriptwriting process, you need to come up with an idea that will engage and terrify an audience in equal measure. Many of us get lost in an endless spiral of the best horror movies Netflix has to offer, and our interest gets peaked because of a great plot. If you want to create something that will grab the attention of your audience, then consider the following tips: 
Use what scares you – To create a great horror movie script, it is always advisable to draw on your own fears. If you have a phobia, are scared of death, or feel anxious about things that go bump in the night, then it's likely that others will feel the same. By writing a horror screenplay that features some of your own fears, it will be relatable for the viewers 
Location, location, location – Opting for a spooky location, such as a cemetery or a haunted house, will certainly set the scene. Alternatively, if you choose to stage a terrifying murder in a place that everyday people visit all the time, it will certainly provide the shock factor 
Explore urban legends – We are all told urban legends, so why not draw upon these in your horror screenplay? By making them come to life, you will get your audience wondering whether the scary stories they hear are actually real 
What Techniques are Used in Horror Films? 
While horror films differ greatly in content and intent, there are various techniques that are commonly used in this genre of film. When trying to think about horror script ideas, make sure you consider directorial elements too. For example, many horror movies adopt the following techniques: 
Jump scares 
Mirrors and reflections 
Tight frames 
Subliminal imagery 
Dream sequences 
How Do You Write a Good Horror Script? 
The thought of writing a horror movie script can seem daunting. Your mind is probably full of ideas, but it can be overwhelming trying to put them all down on paper and then convert that to the screen. Writing for TV and film is not easy, but if you are keen to learn, then consider enrolling on our Scriptwriting – TV, Film, Stage, Radio course with learndirect. 
While your predominant focus is horror film scriptwriting, it is beneficial to understand various mediums because then you can transfer your creativity to other platforms. Whether you are keen to pursue scriptwriting as a career, or you want to indulge a hobby, this online course will give you essential knowledge, skills, and techniques. The modules you will cover include: 
TV, Film, Stage, Radio 
How to Start 
Ideas 
Actual Writing 
Writing for Radio 
Writing for Television 
Telemovies 
The Feature Film 
To test your knowledge, you will be issued with a question paper at the end of each lesson. Passing these papers will result in a Certificate of Completion. By opting for online study, you won't have to deal with the restrictions that come with in-person learning.  
You have the freedom to study at your own pace and in your own time. In fact, all you need is a laptop/computer and a stable internet connection! As soon as you enrol, you will be given 24/7 access to all of the materials you need to complete the course. 
If writing a horror screenplay has always been a passion project for you, then learning the ropes with our course will help you achieve it. Alternatively, for those of you wishing to make a career out of horror film scriptwriting, then the contents of this course will give you essential knowledge that you can use for future learning.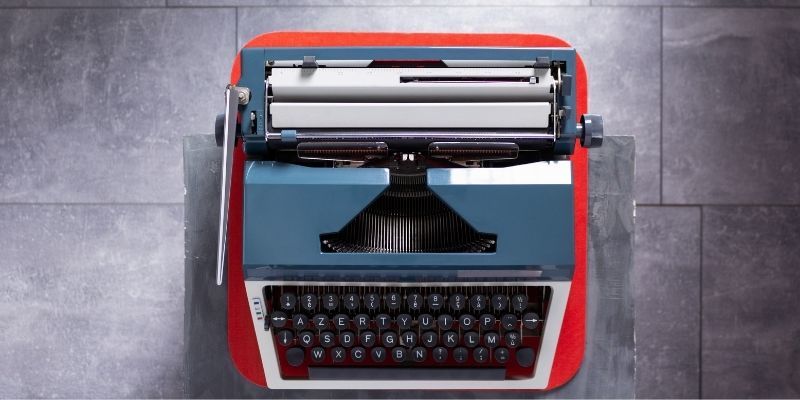 Take Advantage of the Spooky Season! 
So, what are you waiting for? This Halloween is the perfect opportunity for you to work on your creativity and learn how to write a horror screenplay that will shock and scare! If you're interested in learning the techniques of horror film scriptwriting, then we have online courses that suit. 
Speak to one of our Course Executives on 01202 006 464 to find out more information or contact us online. Otherwise, click below to start perfecting your horror screenplay skills!