So, what is Blue Monday?
Whilst scientists have discredited the idea of Blue Monday as baseless nonsense, many people do not feel a little bit more 'meh' than usual on the third Monday of January. The likelihood is that it's a combination of shorter days, darker mornings, poorer weather, and the end of the festive period, causing an increased level of negativity and lethargy. Monday is statistically most people's least favourite day of the week and it's easy to see why so many buy into the rationale behind the day.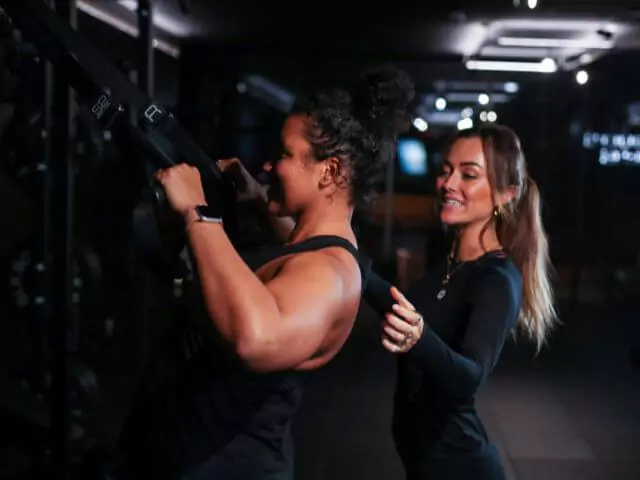 How can fitness help turn your frown upside-down?
Firstly, it's all about mindset, see the day for exactly what it is, just another day in January. It isn't any different to the other 30 days, so don't allow yourself to go into Blue Monday expecting to feel negative. Also, speak with a fitness professional such as a Personal Trainer, they will be happy to provide you with some industry tips and tricks that you can use to turn Blue Monday on its head.
Some fitness fanatics adopt the approach that 'if it's not raining, it's not training" which is essentially a reminder that not every day is going to be sunshine and rainbows and being dedicated to health and fitness isn't seasonal, it's a lifestyle and that means training whatever the weather, physically and metaphorically.
Exercising regularly and maintaining a healthy balanced diet are scientifically proven and a surefire way to help you change your overall outlook and start feeling more positive. In fact, most fitness journeys start to help us feel better in ourselves, both mind and body, but how does it work?
Below are 5 ways that improving your health and fitness can help change your perspective this Blue Monday:
A balanced and healthy lifestyle which includes regular physical exercise coupled with a nutritious diet can help you rest easier and sleep better. Our attention, motivation and energy are always much higher when we are well-rested which makes a great night's sleep the best way to start Blue Monday.
Setting yourself physical targets and realistic goals, and reaching them, is an incredible feeling. The sense of accomplishment we get from working hard and achieving something is hard to replicate. If you don't already have a Personal Trainer, they are qualified and trained to help you do exactly that and more.
When you're focused on a good workout, whether you're 2 sets into your tricep pulls or halfway into a 5k run, it's hard to get out of the zone and think about anything else. On the rare occasion that negative thoughts do creep into a training session they don't last long and often galvanise us, spurring us on to achieve more.
Fitness doesn't need to be something you do on your own, in fact, more of us than ever have gym buddies, someone we can work out with, go for a run with, someone to support us during sets, or spot us on the bench. There is a social element to keeping fit that connects like-minded people and promotes a culture of motivation, inspiration, and support.
Regular exercise helps to loosen your muscles and joints which in turn reduces tension and helps your body to relax quicker and easier. It also aids in flexibility, agility, and mobility, so anything that involves moving, bending or stretching become feels easier.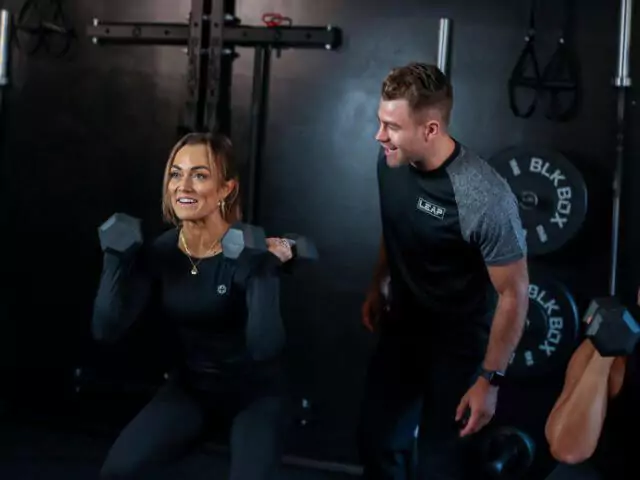 As an experienced Personal Trainer or Nutritionist will tell you, in addition to the benefits of physical exercise, including nutritious foods such as fresh fruits, vegetables, proteins, legumes, and whole grains in your diet will provide your body with an abundance of energy and give your brain the fuel it needs to work at peak performance (your brain uses 20% of all energy needed by your body). Also remember to stay hydrated, so much emphasis is placed on eating healthy that the most important advice is often overlooked - drink more water. If you aren't drinking at least 1.2 litres of water a day, your body will know about it. Increase your water consumption and see how much better you feel.
If you're passionate about health and fitness and believe you have what it takes to help inspire life-changing results in others, we can help you kick-start a new career doing something you love.
Discover the skills and qualifications that will allow you to launch a rewarding career in fitness and nutrition, join an industry that promotes positivity and healthy living, and increase your earning potential by launching a career that compliments your lifestyle, and allows you to live the life you want.
Study flexibly online around your existing life commitments, with payments starting at less than some people spend on coffee shop visits each month. Kickstart your career as a qualified, expert Personal Trainer or Nutritionist Specialist today.