The term 'bootcamp' once conjured up images of an intense officer shouting at you to run faster, do more push-ups or to 'get those knees up', but these days sports stars, fitness influencers, and celebrities all swear by bootcamp training to help shed pounds and improve their endurance, strength, and speed.
As a Personal Trainer, it's a smart idea to offer your clients a range of training methods to widen your fitness offering, as well as a chance to market another service which could increase your earning potential.
Whether it's one-on-one or a group session, running an outdoor bootcamp class is a fantastic way to help your clients shed those stubborn pounds and improve their overall fitness.
What are the Benefits of Running an Outdoor Fitness Bootcamp?
There are a vast array of benefits to adding these outdoor sessions to your professional offering.
These include:
You'll be able to train a group of people at one time, which means that you'll be able to earn more in one hour than a one-to-one training session with a client
It's great for the clients who need to keep their training varied
Clients will be able to bring a friend, so you'll gain another client and they'll gain the moral support to keep going with the programme
You'll be able to separate classes for people new to fitness from those looking for advanced sessions or mix them up to give everyone a challenge
Outdoor bootcamp workouts mean you can save money from hiring a venue (plus, you'll be able to use the natural landscape for things like incline running and obstacle courses)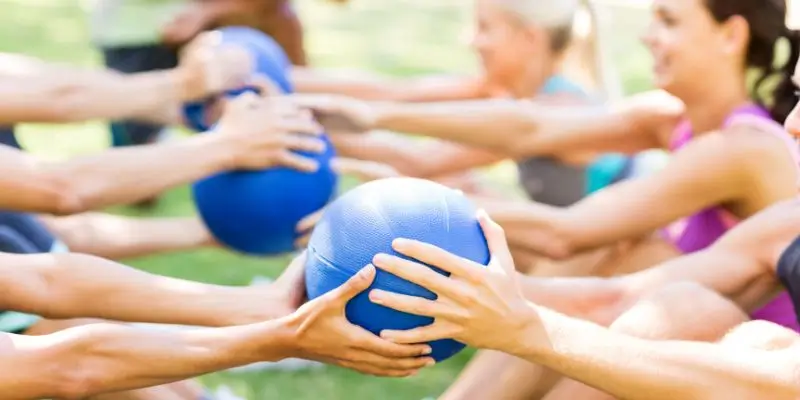 How to Run an Outdoor Bootcamp Training Programme
If you're keen to start providing these sessions, here's a helpful guide to get your bootcamps off to the best start.
Planning
Good planning is something you should already be doing in all aspects of your business, and planning your outdoor fitness training programme is no exception.
Decide how many weeks each programme will run and how many training days each week involves. For example, you might run a 4-week course that's held 2 days a week.
Most bootcamps run between 4-8 weeks, however, that will depend on your programme and how intense each week becomes. If you plan on running a really intense bootcamp, it might be a good idea to run a 4-week cycle which will allow both yourself and your clients to have a week of rest after completing an intense course.
You must also remember that when planning an outdoor bootcamp, it is always subject to poor weather. If there is rain and you need to cancel a session, why not send each person (or even post on social media) a workout at home? Even if you don't charge for it, it's a great method of client retention, as well as extending your reach online.
Variety of Workouts
One of the reasons that people choose to participate in bootcamps is the variety that the programme offers, so make sure you vary the training each week to keep your clients guessing!
You can begin planning your sessions by thinking of training ideas for each week. These may vary from partner workouts, hill sprints, high rep challenges, resistance training, and adventure runs.
These can form the main workout theme of each week and once you've got the main theme sorted, you can get into the details of the sessions.
You'll want to make sure your clients are having a full body workout each time so plan exercises that will involve both upper body, lower body, and compound movements. Don't forget to include at least one cardio exercise to increase their stamina and endurance too.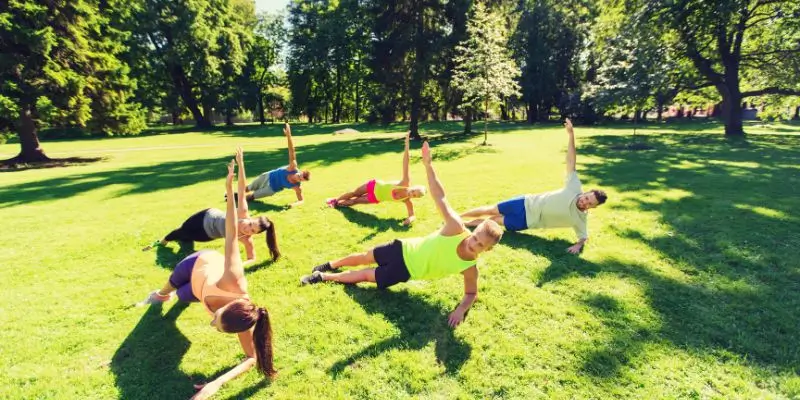 Name Your Workouts
Naming your workouts can really help to grab your client's attention and create excitement around your programme. For example, if you say today we'll be doing a Spiderman workout, it's going to grasp their attention and interest far more than saying today we'll be doing climbing and resistance training.
Not only will this inject an extra element of fun and interest into the programme, but your clients will also start using this lingo outside of your class. So, when they say 'My trainer put us through an Incredible Hulk workout yesterday!' you can bet that the other person will want to know what that involves and maybe even come along for a session too. It also helps to maintain client retention as they'll make an emotional attachment to the names and they'll not want to miss their favourite superhero workout.
Tip: bring someone along to take photos and videos for you so you can advertise and market the classes to gain more clients and increase your earning ability even more!
Become a PT Online
If you're a fitness enthusiast who wants to turn your passion into a rewarding career, our fitness faculty has online courses to help you achieve that goal.
Our Level 3 Diploma in Personal Training can open up numerous job opportunities in the fitness industry, including working at gyms, health clubs, or as a freelance personal trainer. Our course range also includes those that appeal to learners with particular interests, so you can gain additional skills in nutrition, strength and conditioning, women's health, and so much more.
Kickstart your fitness career by enrolling on one of our flexible online courses today!