What does an English Teacher do?
Before anything else, an English Teacher is responsible for helping students develop the required reading, writing, and language skills they need to reach certain academic milestones, ensuring their progress is in line with expectations.
English teachers are also required to:
Create lesson plans along with the preparation of all materials
Ensure pupils retain the information they learnt in class by setting relevant homework assignments
Marking homework and providing feedback to the student to ensure they are retaining the information taught in class
Promoting an inclusive and engaging atmosphere where pupils are challenged and motivated to learn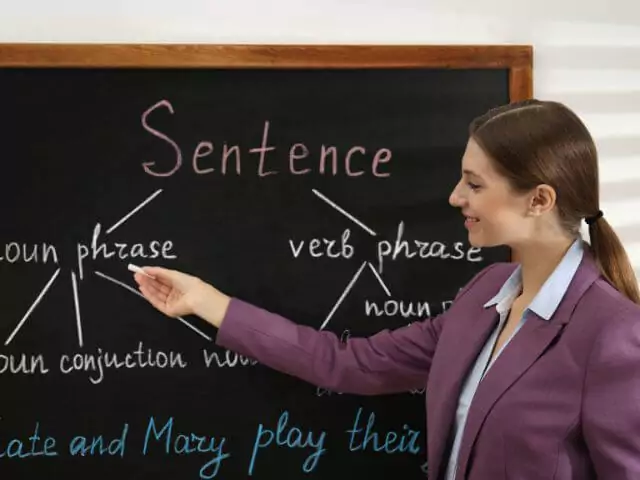 How to become an English Teacher
English Teacher Qualifications
Anyone looking to start a career as an English Teacher should ideally be educated to a degree level with a bachelor's in language or literature. Similar English-related degrees may also be accepted, however, this will be at the discretion of the school to which you are applying.
It stands to reason that in order to study, you will be required to have GCSE English and Maths or an equivalent qualification. Where this requirement cannot be met you may be expected to gain these independently or complete a competency test.
To teach in most state-funded schools throughout England, you need to achieve Qualified Teacher Status (QTS), which can be gained through either postgraduate training or undergraduate training. Some private schools and academies may still hire teachers without QTS, but they will likely use it to benchmark the standard of applicants they receive.
How To Achieve Teacher Status Without A Degree
Not everyone has the time or money required to pursue a degree-level education, with the commitments of work and family life making the prospect of going to university an unlikely venture. The good news is that you don't need to go to university to achieve Teacher status.
You can achieve QTLS (Qualified Teacher Learning and Skills) status which is a recognised equivalent to QTS. This can be applied for following the completion of the learndirect Level 5 Diploma in Education and Training (RQF) and maintained through membership with the Society for Education and Training (SET).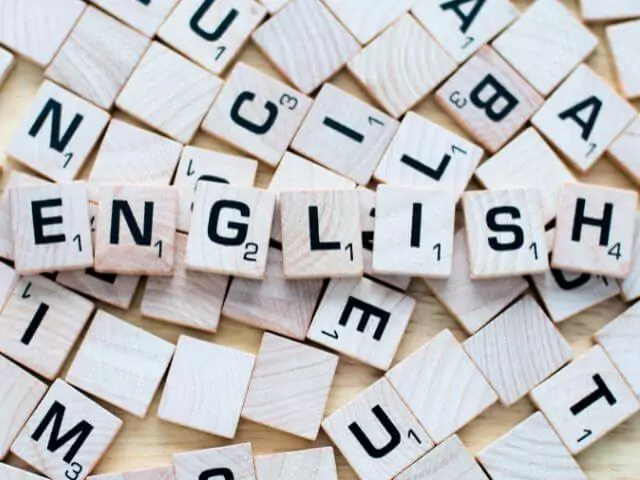 Work Experience
The entry-level requirements needed to become an English Teacher in the UK are predominantly academic, therefore, no previous work experience is actually required to qualify. One thing to consider on this subject, however, is the level of candidate you will be competing against, as such it's recommended that where possible you should gain as much experience working with children as you can.
Once awarded QTS or QTLS, you will be required to complete a 2-year induction period during which you will need to display that you meet the Teachers' Standards. This induction period will usually begin with your first paid position in a teaching role and will help you to develop more of the skills you will need throughout your career. Once completed you will have the knowledge and confidence you need to teach in any school.
Application Process
Starting as a Teacher post qualification can be daunting, and your newly achieved qualifications can only teach you so much. This is why there are several things to consider when searching for and applying for teaching roles. Considering and following the suggestions below should simplify the application process and help you land your dream job:
The usual channels work here as with any other role you are searching for which should make the job boards the first point of call in your search. Schools will often advertise opportunities on their website and through the local council, so get to know the schools in your area and keep up to date with available positions.
This may seem obvious, however, it's essential that you update or re-write your CV to include the newly gained teaching qualifications alongside any relevant experience that could benefit your application.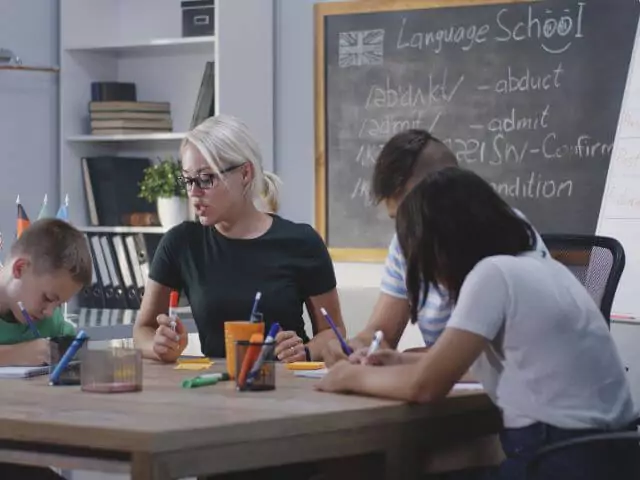 Ensure Your Paperwork Is In Order
As a newly qualified English Teacher, you will have an abundance of paperwork (digital and physical) that you will need to keep organised and ready such as your qualifications, any registration documents and the results of any background/DBS checks. Ensure these are kept organised and available as you may be expected to provide these during the interview stage.
Renewal Of Accreditations
Renewing your qualifications and accreditations will not be something you need to worry about for some time as you will have only recently achieved your qualified teacher status. However, as you progress throughout your career in education it's important to check the expiration dates on all of your certificates and set calendar reminders to ensure these are not allowed to expire.
Maintaining current qualifications will ensure you remain informed of any changes to laws and policies etc and that your skillset is up-to-date with the latest practices in the education sector.
English Teacher Salaries
While salary is not the primary reason people choose to become English Teachers, it is an important factor to consider. The amount that an English Teacher can earn is dependent on several factors, including experience and location. Salaries range from the UK living wage to over £35,000 a year.
To get a more accurate idea of your earning potential as an English Teacher, look at the salaries attached to available opportunities in your area. This should provide you with a fair reflection of your expected earnings.
Why become an English Teacher?
There is no denying that the UK is experiencing what can only be described as a 'Teacher Shortage', and is struggling to find compassionate, engaging, and inspiring individuals that are eager to pursue a career in the Education sector.
Post-graduate recruitment for Secondary School Teachers was 41% under target for the 2021–22 academic year, with recruitment for Primary School Teachers only down by 9%. In short, the nation needs more people like you who are looking to become qualified English Teachers and start changing lives.
Teaching has and will always be a career that people pursue out of passion; passion for learning, passion for helping, and a passion for changing lives. There are so many reasons to consider becoming an English Teacher, however, below we'll explore the top 5.
Share what you love
The best English Teachers love their subject, and they teach with eagerness to inspire. When you love what you teach, people listen! Children are no different. Enthuse the next generation to develop their love of literacy and language. Help them to fall in love with the greats and to build their own literary relationships.
English is the most widely spoken language in the world, and the ability to teach English is in high demand in nearly every country across the globe. Which such transferable skills there would be nothing to stop you from taking your qualifications wherever you go.
When you work so closely with such impressionable young people, your words and your actions can have a profound impact on their life. From the subjects they enjoy to the direction of their future career and even their moral compass. Your ability to shape their mind is so much more than teaching them about punctuation and poetry.
As you can imagine, the holiday entitlement for Teachers is a huge bonus. Whilst most businesses allocate their staff in the region of 28 paid days a year, Teachers up and down the UK are afforded 40 days paid leave (or 5.6 weeks to be precise).
Working with such an eclectic selection of characters ensures that no day is ever the same. You will be challenged by new situations and support different students at varying stages of their learning journey. Everyone learns differently which means your role will always keep you on your toes.
If you're considering a new career as an English Teacher and are looking for a way to gain the qualifications you need without going to university, learndirect can help. Our Level 5 Diploma in Education and Training (RQF) will provide you with the credentials and know-how required to meet the QTLS criteria which can be applied for upon completion of the course.
Speak to one of our expert Course Advisors today who will be happy to answer any questions you may have and help you better understand the process of how to become an English Teacher online.
You can call us on 01202 006464 or speak to us online here