"I felt this is what I should have got first time around" – Those are the words of 46-year-old Paul Ironside, who achieved a grade 7 in GCSE Maths this summer after deciding to get back into education in later life.
While many of those sitting their GCSEs in the summer were teenagers, embarking on their first stages of adult life, Paul entered the exam hall as a married father-of-two, who works part-time as an HGV driver following a spell working in a family business.
Paul felt that he deserved more than the grade C he achieved back in school, and thanks to learndirect, he was able to achieve his goal 30 years later. This is Paul's story…
Proving his Teachers Wrong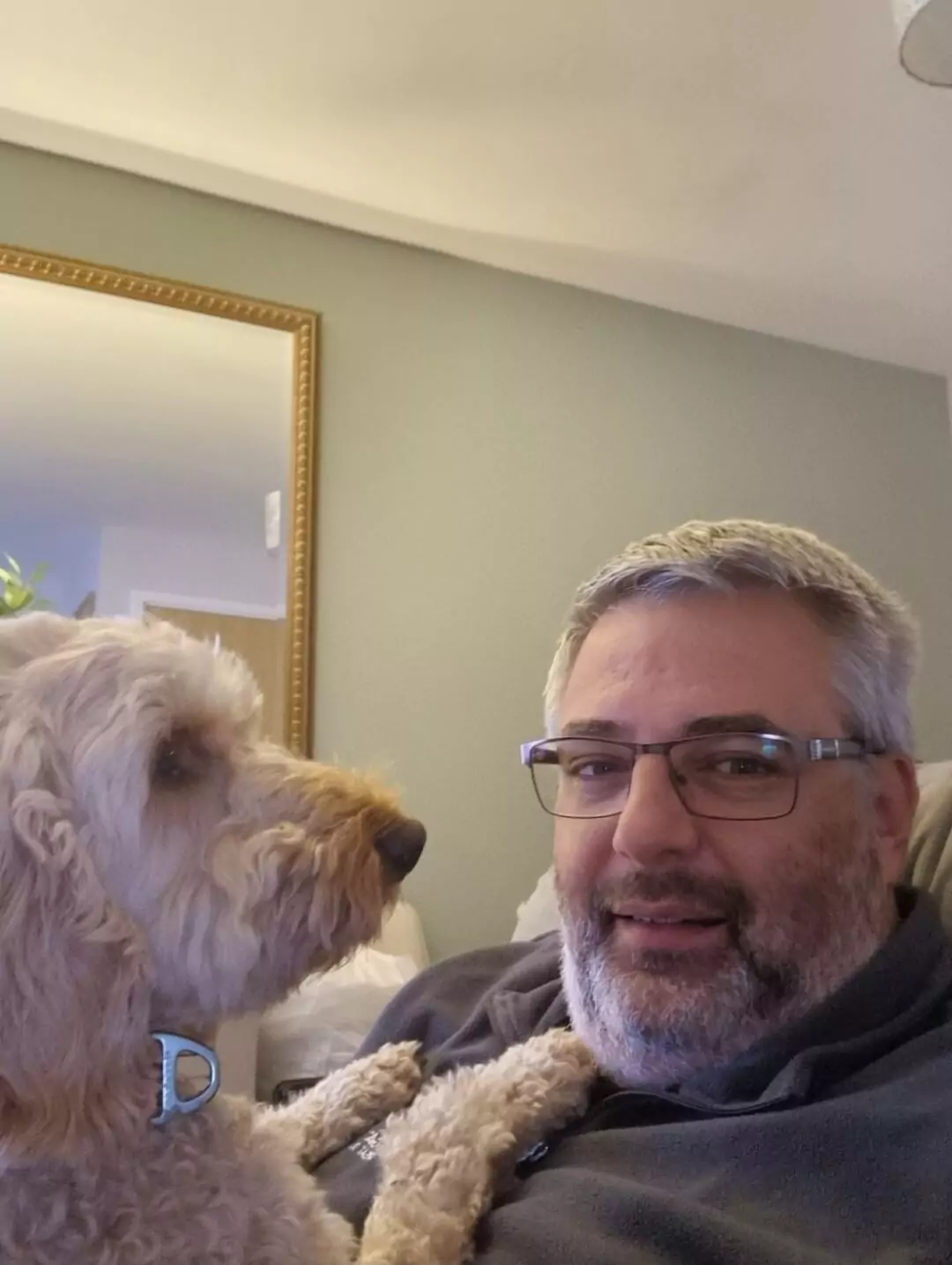 Many people come to learndirect to enhance their employability or progress on to higher education. For Paul, the desire to right a wrong was at the forefront of his mind.
"I wasn't happy with what I got at school many years ago and I felt this is what I should have got the first time around, so I was glad to get that monkey off my back," said Paul.
The 46-year-old, who lives on the outskirts of Cambridge with his family, got a grade C at school, but three decades later, he managed to achieve a grade 7 (equivalent of an A) after studying his Maths GCSE online with learndirect.
At the time, he wasn't encouraged to progress on to his A-Levels, but now he plans to study the Level 3 qualification with learndirect from the comfort of his own home.
"Ultimately when I was at school, I wanted to go on and do A-Levels but in my exam year at school, the school told me basically not to bother applying for Sixth Form because 'we don't want you, you've been nothing but trouble since you've been here'.
"I went to a very good school, and they were very academically based, and unless you were in the top 10% of the class set, you got left to one side. They concentrated on the top end of the class, making sure that they got what they needed out of it and everybody else was expected to keep up.
"But this is where the down point came for me – I've always been fairly good at Maths, and I found it relatively easy. I was in the top set for my year and at the top end of that class as well, but because of the view that I took back then, that the family business existed, I'm only ever going to go and do that anyway.
"As a 16-year-old, I thought 'it doesn't really matter. My life is mapped out for me anyway, so why do I need to bother with these?'. I put in very little effort, and I think that's what predominantly led the school to believe 'don't even bother applying for A-Levels because you're not hitting any marks anywhere'."
Normalising Learning Later in Life
Like many adults, the thought of going back into education to study a qualification that's designed for school teens may feel a bit off-putting, but due to the rise of online education, getting qualified later in life is becoming part of the norm.
Paul had these insecurities when he embarked on his online GCSE course, but he was quickly reassured by his tutor Linda Hart.
"It was a concern I had to start with. I'm a bit too old to be going back to this. One of the things I raised with Linda that I was concerned about was when I go off to the exam, what I don't want to be doing is turning up to a room full of teenagers and I stand out like some sort of grey-bearded stranger!" said Paul.
"She said 'It's not like that. You'll be surprised when you get there about the age spread you get. There are more older people doing it than you would possibly imagine. Probably about a third of the class were 35+, all sorts of ethnicities and backgrounds. It was a good mixture and age range."
Feeling the Benefits of Online Learning
When Paul decided to study his Maths GCSE, he initially considered going back to college but after a conversation with his dad, he realised that online learning was a much better fit.
"My dad said 'Why are you looking at attending evening college? They're going to drag the course out for a year and a half – you're going to blitz through it! So, I signed up [with learndirect in] September/October and when it got to January they said, 'We're going to put you in for summer exams.'
"I absolutely snowballed through it. I wasn't sure at the beginning that the self-discipline would be there for home learning and making sure I was keeping up with the course and the progression because I was sitting at home, but I found it was there.
"[The Maths GCSE course] is in good bitesize chunks. I could get bits of it done and I could see myself progressing through it and that's what kept me up to speed and kept me motivated. [I'd ask myself] How much do I fancy today? It usually ended up being twice as long as I intended it to be."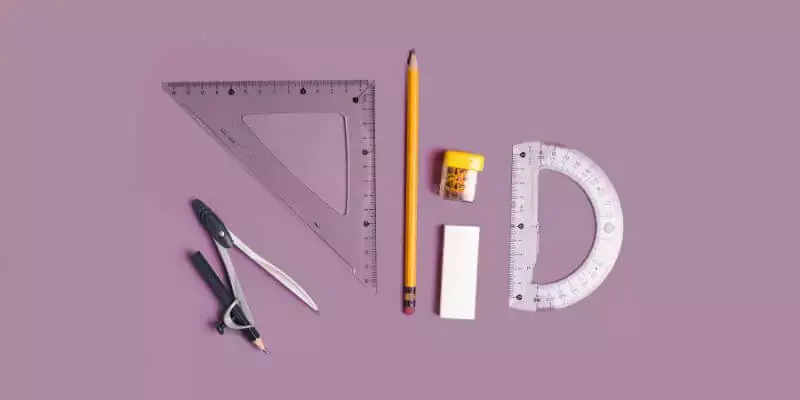 Invaluable Tutor Support
While Paul didn't need to step foot inside a classroom to study his Maths GCSE, he still had support from his tutor, Linda, who ran virtual lessons in which learners were able to pose questions.
Paul benefitted from this element and gives Linda credit for helping him complete the course and ace his exam in the summer.
"I pretty much attended every online lesson that they had," said Paul. "I used those lessons as refreshers. [Linda's] fantastic. Being on the online classes it enabled you to have a 10/15-minute window to ask questions. She was also very good at getting the mock papers marked and back with revision pointers."
A Family Affair
Paul wasn't the only one in his family who sat their Maths GCSE this summer. His nephew took the same exam as him and achieved a grade of 5, while his niece took the Foundation paper.
"I had a nephew who was doing exactly the same paper as me and I had a niece who was doing the Foundation paper but she was struggling with that. She's in a college position but she's having to re-take that again in November so I'm in the middle of trying to train an extra grade out of her for her resists in November, so it's helped me to help others as well."
While many parents struggle to help their children revise for their GCSEs due to being out of education for some time, Paul now believes he has an advantage. His son is currently learning the GCSE syllabus at school, while his daughter will be studying hers in a few years' time.
"My boy has started his first GCSE year now," said Paul. "If he needs any help or pointers, I can help. I've got the ability to give him support and help him out when the time comes.
"The challenge is there [for him to match or better my grade] - there is a financial bonus! At the moment, with the Math set he's in, I don't think they would put him through to the higher paper, but there's time to push him over the line and help him out."
Feeling Empowered? It's Never Too Late to Right a Wrong
If you resonate with Paul's story and feel like you've been holding yourself back from returning to education, then we're here to tell you that your goals are achievable, and we're here to make it happen!
Whether you want to better the GCSE results you got at school, or you're keen to get a degree to embark on a career change, then we have online courses that you'll benefit from. Explore your options here or call 01202 006 464 to speak to a member of our friendly team.