Nutrition and personal training are inseparable partners, with some experts even proclaiming that nutrition coaching is the cornerstone of the future of personal fitness. After all, exercise and a healthy diet make for the ultimate recipe for optimal results!
Find out how you can learn more about this perfect pairing below.
Delve into the Essentials of Nutrition and Personal Training
For those unfamiliar with the concept, nutrition is a specialised branch of science that investigates the intricate interplay between nutrients found in our food and supplements and their crucial roles in bodily functions such as growth, maintenance, and overall health.
When it comes to providing nutritional guidance as a personal trainer, there are some vital guidelines to adhere to. For instance, if you lack extensive training in nutrition, it's imperative to refrain from offering medical nutritional advice, such as creating dietary plans for clients with medical conditions like diabetes.
To put it simply, unless you're a registered dietitian or a medical doctor, you're legally prohibited from:
Prescribing diets or supplements to treat medical conditions
Prescribing diets or supplements to alleviate the symptoms of medical conditions
Diagnosing any medical conditions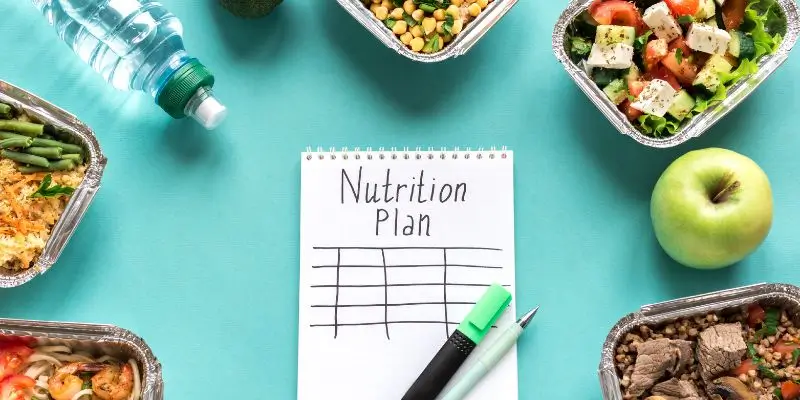 The Register of Exercise Professionals emphasises that personal trainers should steer clear of furnishing prescriptive nutritional advice or tailoring individualised nutrition plans for clients. As long as you refrain from advising in these areas, you can still provide general nutritional guidance to support healthy eating habits.
Our Level 3 Personal Trainer Nutrition Specialist course comprehensively covers gym instruction and personal training. This course also grants entry to the Register of Exercise Professionals (REPs) and equips you with the skills essential for a successful personal training career.
The course encompasses the following modules, guiding you through the process of becoming a certified gym instructor (Level 2) before progressing to Level 3 modules for personal training:
Anatomy and Physiology for Exercise
Applied Anatomy and Physiology
Nutrition for Physical Activity
Client Consultations and Lifestyle Management
Planning and Delivering Gym Programmes
Planning and Delivering Personal Training Programmes
Maximising the Customer Experience in the Exercise Environment
Business Acumen for Personal Trainers
Our nutrition course will elevate your career by imparting in-depth knowledge of the human body and its nutritional requirements, knowledge you can leverage to support your clients. This qualification includes the Level 4 Certificate for Advanced Sports Nutrition, focusing on nutrition for weight management and athletic performance. Upon course completion, you will be well-versed in the following topics:
Systems of the Human Body
Human Metabolism, the Energy Balance, and Calorie Management
Applied Nutrition For Health
Fuelling for Athletic Performance
Common Diets, Food Labeling, and the Effects of Marketing
Supplemental Aids and Strategising Nutritional Goals for Clients
This blend of modules will undoubtedly give you a competitive edge in the personal training field, setting you on the path to securing your first role in the fitness industry.
How learndirect Supports Your Journey
Beyond top-notch training, you'll receive invaluable guidance from our expert tutors. Our team of industry-leading personal trainers will accompany you every step of the way, offering insights into course content, study techniques, and how to establish a successful career once you're qualified.
Completing this course will launch you into a career armed with the knowledge and expertise to make a difference in people's lives. Moreover, learndirect offers various payment options to accommodate every learner's needs. For more information, consult a course advisor or visit our website.
What Are You Waiting For?
If you're embarking on your journey into the world of nutrition, whether to expand an existing fitness career or become a nutritionist, this course serves as the perfect foundation, equipping you for any nutrition-related challenge. Start your path towards becoming a personal trainer today and explore the endless benefits of a career in the health and fitness sector.