If a high-intensity, energetic role that positions you to make a real difference in the lives of others appeals to you, you'd likely thrive as an acute care nurse. And depending on where your interests and abilities lie, this could be either as a theatre or critical care nurse. Caring for individuals with needs greater than the average patient requires a certain demeanour and skills. So, if you're thinking of either role, you'll need to make sure you tick these boxes.
As a critical care nurse, the patients you see will often be emergency cases. For one reason or another, they'll require immediate assistance from the medical team and constant monitoring to survive their condition. As such, these wards are highly charged and require a team that can handle the pressure.
In the theatre, your patients will be undergoing major surgery. While it's a slower pace, work in this environment is intense with a high level of risk. That's why theatre nurses similarly need to remain cool while still acting with a sense or urgency.
If you think you'd be suited to nursing in these environments, you'll play an important part in saving lives. Working closely with patients and supporting their families through a challenging, and often daunting, time in their lives.
Before making the choice to become a theatre or critical care nurse, find out more about these roles and what exactly they involve.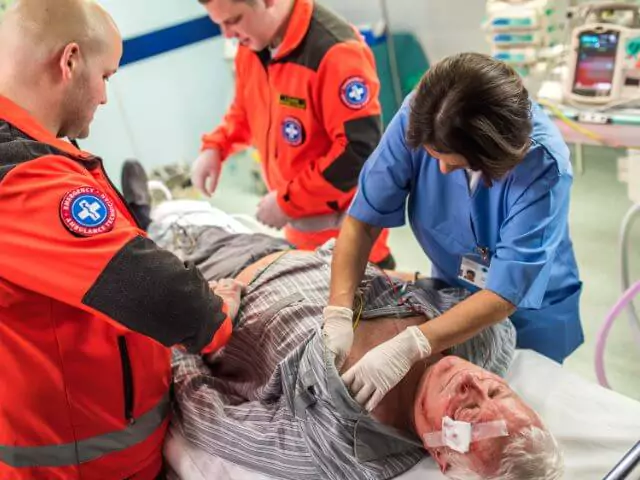 Critical Care Nursing
These units are specialist hospital wards that focus on treating seriously ill patients. This could be anything from someone who's unable to breathe unsupervised to someone experiencing organ failure or a heart attack.
There will often be different levels of critical care depending on the patient's needs. Critical care units can also be categorised by the age of the patients being treated. With separate wards for adults, neonatal units for newborn babies and paediatric units for children.
As a critical care nurse, you'll need to continuously monitor the patients in your care. This higher level of monitoring will require you to keep track of vitals and other information on the patient's chart and associated documentation. You may also be required to summarise this information for doctors, consultants, or colleagues as needed. So, a good memory is definitely useful in this role.
There can be patients admitted for a planned recovery, for instance, after major complex surgery. In any case, you'll need to keep a watchful eye on their condition to recognise any indication of it deteriorating. Administering the treatment they need to remain stable and providing emotional support to friends and loved ones present.
You'll be specially trained to deliver intensive levels of care and treatment, dedicating your time to one or two patients. You will need to be confident working with the specialist equipment that helps stabilise their condition. From IV drips delivering vital fluids to the ventilation systems that provide them with oxygen.
The Skills you'll Need
Nurses handling people in such delicate conditions require specialist skills. These include:
Being familiar with advanced assessments of patient's breathing
Understanding the pros and cons of non-invasive and invasive therapies to support breathing i.e. mechanical ventilation
Technical skills in areas like advanced cardiac life support, life support, cardiopulmonary resuscitation and trauma
You'll also need to be organised, have problem-solving skills and be physically fit enough to perform the role.
How you can Become a Critical Care Nurse
Once you've become a qualified and registered nurse, you can gain additional training for the critical care unit. This is generally offered to at least half of the nurses in critical care units. Which ensures a good number of nurses on the ward have a post-registration award in critical care nursing.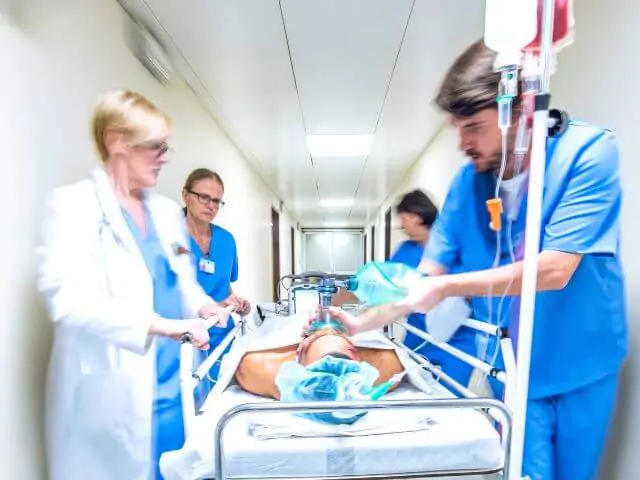 Theatre Nursing
Working in a medical theatre can place you in any healthcare unit providing planned perioperative care. This could be operating theatres, anaesthetic recovery areas, cardiac catheterisation units, wards and clinics.
The patients you work with can be of any age and you'll generally be involved in each stage of their surgery. There are typically four stages of perioperative care, and each requires you to perform different duties.
These are:
Preoperative – Make sure the patient is walked through the process and aware of the risks/benefits of their operation to ensure they provide informed consent. Check they're healthy enough for surgery, encourage them to ask and answer any questions they have
Anaesthetics – Provide support to the anaesthetist, and make ready any specialist equipment, devices and medications. Check the patient's condition right before surgery
Surgical – Prepare instruments and equipment, provide the surgeon with everything they require for surgery, take responsibility for instruments, equipment and swabs
Recovery – Support and care for the patient post-operation, providing them with relevant treatment for their current condition. Monitor their health and make sure they're ok to be discharged when the time comes
The Skills you'll Need
To work with highly skilled surgeons and other healthcare professionals in such an intense environment, you'll need to be:
Confident in acting as a liaison between patients, their families, the surgical team and the wider network of theatre staff
Able to work fluidly with the surgical team, communicating effectively, being organised and professional at all times
Trusting of your team but comfortable speaking up if you identify a safety issue
Able to anticipate the needs of your team and patients ahead of time
Comfortable handling multiple tasks at once and able to prioritise effectively
Perceptive and able to concentrate for long periods of time
How you can Become a Theatre Nurse
To become a theatre nurse, you'll need to first become a registered adult, child, mental health or learning disability nurse. After which, you'll need to complete an induction period before undertaking specialist training for the theatre. This includes taking courses that consolidate the specialist skills required for the role.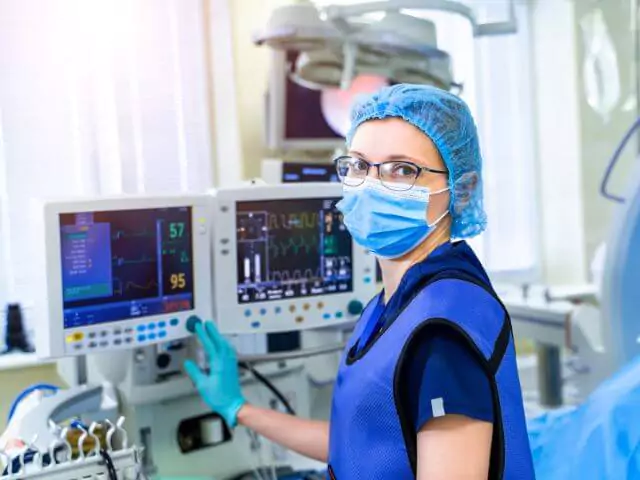 Get Qualified as a Nurse
No matter if you want to become a theatre or critical care nurse, you'll first need to become a registered nurse. This requires you to complete a degree either in child, adult, mental health or learning disability nursing. Which also must be approved by the Nursing and Midwifery Council.
To do this, you'll need to go to university and that requires you to meet university entry requirements. Previously this was 5 GCSEs at grades 4 (C) or above – including Maths, English and sometimes Biology. Then you'd need at least two A Levels in relevant subjects.
However, now, entry requirements are more flexible. With various alternative qualifications, you can take in place of the above.
More commonly, would-be nurses are meeting course requirements through Functional Skills Maths and English. As well as relevant Access to Higher Education Diplomas.
An Access to HE Diploma (Nursing) provides you with highly targeted knowledge ahead of your nursing degree. Covering topics that are essential whether you study child, adult, mental health or learning disability nursing.
You'll learn about cell biology, the history of the National Health Service, human nutrition and the roles and responsibilities of the registered nurse. What's more, this is all studied online at your own pace. So, you can gain your first set of nursing qualifications with minimal disruption to your current schedule.
learndirect is the leading UK distance learning provider. With many online courses that will help you reach your career goals.
Find out more about the benefits of learning online with us, like flexible payment methods and dedicated tutor support. Plus, more details on what you'll learn in our Access to HE Diploma (Nursing) by clicking the link below.