Are AAT Courses Worth It?
If you're researching the routes into accountancy, bookkeeping or ways to further your education in financial processes, you will naturally be looking at the various courses on offer.
From vocational courses to A Levels and finance-related degrees, there are so many options available to you. This is great as it means there is a type of finance-related course to suit every learner, but it also means there are almost too many to choose from.
If you're doing your research on accountancy, bookkeeping or other related courses, you've no doubt heard of those offered by The Association of Accounting Technicians (AAT). When looking at these compared to the other options offered in this course space, you may be asking the question 'are AAT courses worth it?'
While we can say 'Yes' with confidence, to help you decide, we have explained why you should consider AAT courses over the others on offer. This should help you see why the AAT is responsible for awarding 80% of all vocational accounting and finance qualifications in the UK.
What Does an AAT Course Involve?
If you're asking yourself 'what is AAT course?' and 'how are they different?', it's worth taking the time to find out what they mean and what they involve.
AAT courses are practical finance and accounting courses that aim to equip learners with desirable industry skills, preparing them for employment and promotion in the industry.
They have course streams aimed at making you a professional bookkeeper or accountant, plus those that help you develop beneficial business skills.
The courses are set at different levels depending on your ability. So, anyone from a complete novice to those who are partially qualified can continue on a learning path that helps them reach their career goals.
You can enrol at any time and AAT courses can be studied in several ways depending on the approved AAT course provider you choose. This can be either full or part-time, online, in a classroom, or through a combination of blended learning. Should you opt to study with learndirect, for instance, you will complete your AAT courses online.
No matter how you complete your AAT course, your knowledge and skills are tested through computer-based assessments.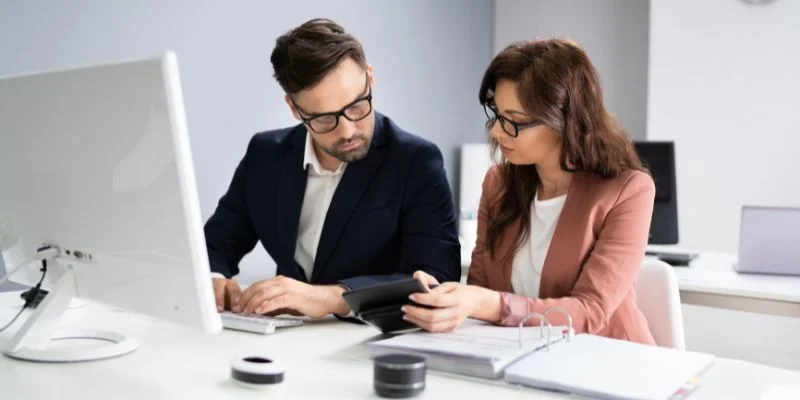 Should You Get a Degree in Accounting or AAT Course?
Whether you should choose to get a degree in accounting or complete an AAT course really depends on how you prefer to learn and the time you have available to get qualified.
Previously, the way you could get qualified for professional roles was extremely limited, and getting a degree was typically the only route on offer. Now, there are so many ways to educate yourself, especially in accounting since the learning can be completed entirely online.
If you prefer learning in a classroom, you can become a qualified accountant through full and part-time university courses. These are a great option if you want to gain a thorough academic understanding of accountancy before work-based training.
However, because your course is tied to a set timetable of classes and term times, accounting degrees alone can take a minimum of three years to complete. They may stretch to four years if your degree includes a year in industry to gain hands-on experience.
AAT training courses are much more flexible and allow you to get qualified in less time. Currently, industry recognised vocational courses like those provided by the AAT are the quickest way into the finance sector. Not only can they be studied at your pace, they focus on providing you with practical, real-world accounting and finance skills that are desirable to employers.
What's more, AAT qualification courses are universally respected and internationally recognised. So, you can develop skills you can take with you all over the world. The AAT is also regulated by the four UK qualification regulators; Ofqual (England), CCEA (Northern Ireland), SQA (Scotland) and Qualifications Wales, further evidencing the quality of their courses.
Do I Need GCSEs to do an AAT Course?
While it's recommended you have a good standard of English and Maths to study an AAT training course, you don't need GCSEs to do an AAT course.
You can start any of the courses so long as you have sufficient skills and experience, but this doesn't necessitate certain GCSE requirements. Naturally, if you have no prior financial experience or knowledge specifically, you will start with a lower level course to learn the basics. As you develop your knowledge, you would then move up the levels of courses on offer to reach your learning and career goals.
If you already have some accounting experience, you can find out the level of course you need to take next through the AAT Skills Check.
Which AAT Course Should I Do?
Which is the best AAT course for you completely depends on what you want to achieve. If you want to become an accountant, you will take the accountancy AAT courses. Whereas, if you want to become a bookkeeper, the AAT bookkeeping courses would be the right route for you.
For accounting, the AAT training courses include:
Level 2 Certificate in Accounting
Level 3 Advanced Diploma in Accounting
Level 4 Diploma in Professional Accounting
For bookkeeping, the AAT training courses include:
Level 2 Certificate in Bookkeeping
Level 3 Certificate in Bookkeeping
For developing desirable business skills, you can take AAT training courses in:
Budgeting
Cashflow Management
Finance for Non-Finance Managers
These AAT Essentials courses are a great way to gain new skills and they also attribute towards Continuing Professional Development (CPD).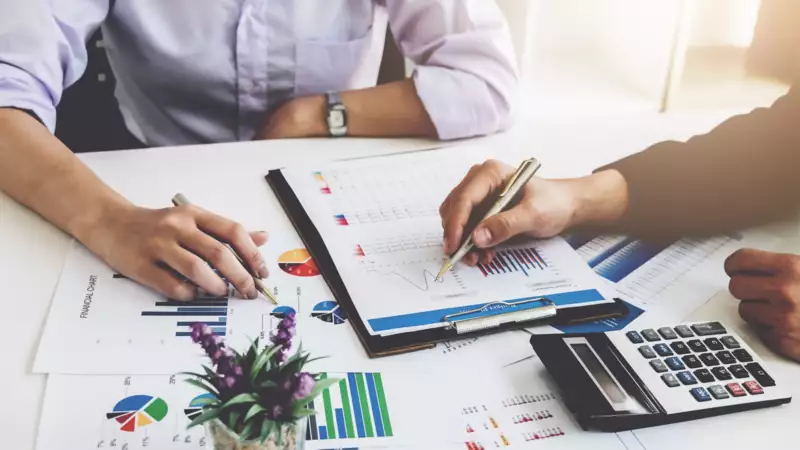 How Long Does an AAT Course Take?
The length of your course will depend on your chosen AAT course structure and the level that you're studying. For instance, if you choose to study your course online, you have the freedom to complete it faster than you could in a classroom.
The AAT Essentials are condensed bite-size courses which focus on teaching you one topic in a short space of time. As such, these shorter AAT training courses can be completed in a day or so depending on how you study them.
The AAT bookkeeping courses can be completed in just 6-12 weeks depending on the level you're completing. So, you can quickly access a variety of bookkeeping roles.
The AAT's courses in accountancy take longer to study, so you will need to commit between 6-12 months, possibly longer, to complete them,
How Much Does an AAT Course Cost?
Like the length of the AAT courses, how much AAT courses cost depends on the type of course you're studying, the level and the type of approved AAT course provider you learn through.
The costs will typically increase with the duration of the course, the difficulty of the AAT course material and the level of involvement a teacher has in your learning. For instance, AAT training courses completed within a classroom are likely to cost more than those studied online.
You can see how much AAT courses cost with learndirect on our website.
Can I Do the AAT Course Alongside My Job?
If you have been looking for part-time AAT courses, or AAT evening courses to fit around your job, you'll be pleased to know you can complete an AAT course around any busy schedule.
Whether you have a full or part-time job, work night shifts or spend the day at home looking after family, nothing needs to get in the way of you and your finance-related learning goals.
With AAT distance learning course providers like learndirect, it's possible for so many more aspiring accountants or bookkeepers to make the switch into these prosperous careers. Now, people of all ages are deciding to go back into education later in life to get the job they really want.
This is because the AAT course content is accessible online 24/7, so you can log into the student portal and complete the course materials whenever it suits you. When it comes to completing your exam, you can sit your exam when you and your tutor feel you are ready at an external exam centre of your choice. The location of these can be found on AAT's website.
Should I Do an Online AAT Course?
If you're having to juggle your learning with your existing commitments, or simply like the idea of learning quickly, and on your terms, online AAT courses would be an excellent option for you.
You can organise your studies around your lifestyle and access your new career as a bookkeeper or accounting professional faster than otherwise possible. This is what makes AAT courses worth it over other courses offered in the finance space.
Find out more about the AAT training courses that are right for you by speaking with our Course Executives today. They know what each AAT course entails and can help you figure out which will help you reach your career goals.
Call them today on 01202 006 464 or contact them online here.