Advanced Learner Loans (19+)
Help and Support
Advanced Learner Loans (19+)
Want to boost your career with a professional qualification? Looking to go to university?
We offer a range of Access to Higher Education Diplomas as well as a range of vocational professional development courses and qualifications that can give you the boost you need; the best bit, you can study online, from home!
From Business Administration to Medicine, we've got a wide range of Diplomas, Certificates and Access to Higher Education Courses all available on our brand new learning platform. All our courses are from recognised UK awarding bodies, moderated by Ofqual, in addition, all our Access to Higher Education Diplomas are QAA recognised at Level 3.
With most of our courses, you can apply for government backed funding known as Advanced Learner Loans, that you only pay back when you are earning over £21,000. These are offered through the Student Loans Company (SLC).
Do I need a qualification?
Did you know;
Almost a third (31 per cent) of employers said they would offer a wage premium for someone who was qualified to at least Level 3.
60% of employers see vocational qualifications as more attractive or equal to academic qualifications.
Qualifications are a way for people who don't know you, to be sure you are capable of doing something properly. They prove you have learned something to a set standard. Qualifications help you find work that suit you best, build a career or even start a new one. So if you've like to find out more about our online learning and qualifications, visit our professional development and qualification website.
Facebook reviews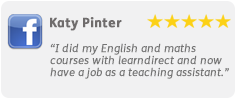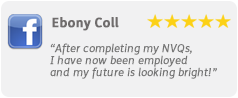 Ways to get in touch

---