Digital Marketing Institute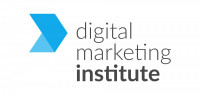 A digital specialist, The Digital Marketing Institute offers the most widely taught set of certification standards in digital marketing and selling for learners, educators and industry. With over 18,000 graduates across 100 countries worldwide, the Digital Marketing Institute have trained more professionals to a single education standard than any other certification body.
All Digital Marketing Institute certifications are reviewed and validated by the esteemed Industry Advisory Council (IAC), comprised of the world's largest and most influential brands. The Council works to set the skills agenda and address the global digital skills shortage. By providing expert review and recommendations on a regular basis, the IAC ensures that each certification is designed and refreshed to equip professionals with the latest and most in-demand digital skills needed to thrive in today's digitally driven economy.
Armed with a Digital Marketing Institute certification, graduates gain the digital knowledge and skills to drive success in their career and organization.