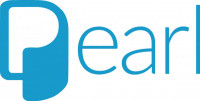 PEARL is an innovative and engaging virtual learning environment with media rich, responsive e-learning content. The system is device agnostic and available 24/7 which allows learners to learn at times and places that suit their lifestyles. PEARL is using incredibly innovative, technology enabled learning strategies and e-assessments to overcome traditional barriers to distance learning. These include:
the ability to customise learning materials and giving learners the choice of who they access their learning - either through

"Classic" content delivery where learning is delivered via rich media including text, images, quizzes, interactive games, video, and audio accessible via smartphone, tablet or computer.
"Socially Interactive Content" where learners can choose to view learning content annotated and added to by peers. They can highlight "teach points" of interest, add hyperlinks, comments, additional resources or footnotes to learning materials. These notes are then viewable by other learners on the same course - thereby ensuring that content is enriched in a collaborative manner.
The ability to add additional course content whereby learners are engaged and encouraged to create additional resources, to share with fellow learners, on a community basis.
Unique online technology assisted e-assessments which enable assessments for both competency and knowledge based assessment criteria to be achieved entirely online, and remotely, without the need for an assessor to go to the learner's workplace
Open Badges. Learners who achieve via PEARL will also be awarded with an Open Badge for their qualification which will allow qualifications/Open Badges to be shareable, interoperable, and portable.
Learners have a digital "Qualifications Backpack" called The Qualification Register (QR), where their Open Badges are stored, enabling them to share qualification information with potential employers and/or other education institutions.
PEARL's unique features mean that it is able to provide a supported VLE which engages learners and supports their studies throughout their learning journey.