Dental Practice Administration
OFFER ENDS
Friday 29th of October
Dental Practice Administration
About the Level 3 Dental Practice Administration Certificate
A dental administrator is responsible for scheduling and planning appointments and arranging the dentists diary. Dental practice administrators must have great organisational abilities and good communication skills. The dental receptionist is also required to have some knowledge of the treatments that the dentist offers in order to give sufficient information to the clients.
This distance learning course has been specifically designed to equip aspiring dental administrators with the skills they need to succeed in the role. Altogether, there are seven modules to complete. These online units will teach students about everything from dental hygiene and anatomy to dental office management and common medical software.
Who should study this course?
This course is specifically aimed at individuals who want to find work as dental practice administrators. This home learning qualification may also come in useful for individuals who already work in different roles in dental practices, such as nurses or assistants.
You do not need any prior qualifications or experience if you want to enrol on this dental practice administrator course at learndirect. All we ask is that you have an interest in becoming a dental practice administrator and the motivation to engage in home study.
What happens after the course?
On successful completion of this course, you will have the skills and knowledge required to apply for your first role in dental practice administration. If successful, you will be able to begin working in a dental practice right away.
If you enjoyed studying this course, you may decide to expand your expertise in the field of dentistry. This may include training to be a dental nurse or even a dental hygienist. Careers related to this course include:
Dental practice administration
Dental nursing
Administration
For more information about this course, give us a call on this number: 01202 006 464
Modules
The course is divided up into seven units, as follows:
Unit One Reception Skills
General reception skills
Duties of a Medical Receptionist
Telephone skills
Customer service
Making and recording appointments
Unit Two: Office Administration
Record keeping
Communications
Time management
Unit Three: Technology
Typing and keyboard skills
Microsoft office software
Common medical software
Unit Four: Dental Anatomy & Physiology
The skull & jaws
Muscles of mastication
Nerve supply of jaws and teeth
Blood supply of jaws and teeth
Topography of the mouth
Tooth structure
Unit Five: Supporting the Dentist
Supplies & supply procedures
Appointment scheduling
Receiving patients
Dental abbreviations
Unit Six: Hygiene
The importance of hygiene
How to maintain hygiene standards
Cleaning for infection control
Waste disposal for infection control
Health care associated infections
Unit Seven: Confidentiality
The need for confidentiality
The legal position
Best practice
Other legislation associated with record keeping
Requirements
There is no experience or previous qualifications required for enrolment on this course. It is available to all students, of all academic backgrounds.
Endorsement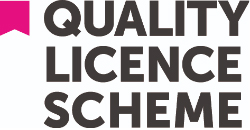 At the end of this course successful learners will be given the option to receive a Certificate of Achievement from the Quality Licence Scheme and a Learner Unit Summary (which lists the components the learner has completed as part of the course).
Level 3 Dental Practice Administration Certificate of Achievement
The course has been endorsed under the Quality Licence Scheme. This means that learndirect has undergone an external quality check to ensure that the organisation and the courses it offers, meet defined quality criteria. The completion of this course alone does not lead to a regulated qualification* but may be used as evidence of knowledge and skills gained. The Learner Unit Summary may be used as evidence towards Recognition of Prior Learning if you wish to progress your studies in this subject. To this end the learning outcomes of the course have been benchmarked at Level 3 against level descriptors published by Ofqual, to indicate the depth of study and level of demand/complexity involved in successful completion by the learner.
The course itself has been designed learndirect to meet specific learners' and/or employers' requirements which cannot be satisfied through current regulated qualifications. The Quality Licence Scheme endorsement involves robust and rigorous quality audits by external auditors to ensure quality is continually met. A review of courses is carried out as part of the endorsement process.
The Quality Licence Scheme is part of the Skills and Education Group, a charitable organisation that unites education and skills-orientated organisations that share similar values and objectives. With more than 100 years of collective experience, the Skills and Education Group's strategic partnerships create opportunities to inform, influence and represent the wider education and skills sector.
The Skills and Education Group also includes two nationally recognised awarding organisations; Skills and Education Group Awards and Skills and Education Group Access. Through our awarding organisations we have developed a reputation for providing high-quality qualifications and assessments for the education and skills sector. We are committed to helping employers, organisations and learners cultivate the relevant skills for learning, skills for employment, and skills for life.
Our knowledge and experience of working within the awarding sector enables us to work with training providers, through the Quality Licence Scheme, to help them develop high-quality courses and/or training programmes for the non-regulated market.
*Regulated qualification refers to those qualifications that are regulated by Ofqual / CCEA / Qualification Wales
To view a sample of the Certificate of Achievement, please click here.
More Than
Just Learning
With


Boost your wellbeing and career prospects at the same time with a major perk offered only to learndirect students! CLUB FIVE is the exclusive wellness and health partner of learndirect, providing a revolutionary fitness programme that is packed full of daily workouts. Whether you want to sweat it out with a HIIT workout or relax with a mindful Yoga session, the programme has various options designed to enhance your overall wellbeing.
Sign up to our Newsletter