'I WANT TO
CHANGE

LIVES''I WANT TO

BECOME A NURSE

'
LEARN MORE
Make a Difference by Becoming
an NHS Hero
LEARN MORE
Learn How to Embark on a
Nursing Career
LEARN MORE
Now more than ever, Nurses are needed across the NHS to provide a high level of care and support. They represent a vital cornerstone of the UK's healthcare system, and now you can contribute to these efforts by starting the studying and training process to become a Nurse. Take your first step towards a rewarding and admirable career.
Learn More
START YOUR
NURSING

JOURNEY

Access to
Nursing Course
University Degree
in Nursing
Work as an
NHS Nurse
Your Questions,
Answered!
Nursing is a varied role in which no two days are the same. The responsibilities vary, depending on the specialism you choose to train in, but what is consistent across the board is how vital Nurses are to the NHS.
As part of a multidisciplinary team, you will provide direct patient care to adults and families, with an option to work in varying settings, such as hospital wards and schools. With the nursing umbrella covering different specialisms, including adult, mental health, children's nursing, and learning disabilities, you will support an array of different people.
Whether you are helping individuals overcome mental hardship or helping to save a life in an operating theatre, you will require a blend of professional knowledge and caring personality traits.
Once you become a registered Nurse, you will have an opportunity to progress your career with further postgraduate studies. You could pursue positions as a Senior Nurse or Health Visitor, or even move into management. Whatever area of nursing you pursue, you will make a significant difference to the lives of many.
To work as a professional Nurse, you will need to be registered with the Nursing and Midwifery Council (NMC), and to reach that stage, you will require a series of qualifications.
Most NHS Nurses study an accredited nursing degree at university, with many establishments requiring at least five GCSEs at grade A/9 to C/4, including English, Maths, and a Science subject. You may also need at least three A Levels, with plenty of universities listing A Level Biology as part of their entry requirements.
Instead, you could study an Access to Higher Education Diploma (Nursing), which is the equivalent of 3 A Levels and is widely accepted by universities, but please check with your chosen institution before applying.
An Access to Nursing course covers a blend of academic topics and study skills to get learners prepared for a nursing degree at university. You can also benefit from studying the Access course online with learndirect, making it ideal for aspiring Nurses who have existing commitments, such as full-time work or childcare.
After qualifying as a Nurse, your starting salary will be over £25,000 per year, which is outlined in pay band 5. As you gain more experience, your pay will increase year on year until you reach the highest level of your pay band.
Career progression is encouraged in the NHS, so once you have spent a spell of time as a registered Nurse, your career trajectory can continue to soar. As you take steps up the ladder, your salary will follow, and you will move up pay bands accordingly.
As well as salary increases, you will also get an impressive benefits package from the NHS, consisting of a pension scheme, health service discounts and support services.
The NHS boasts one of the most competitive benefits packages in the UK. They know how much Nurses do for patients, so they want to make sure they do enough for you. From flexible working and annual reviews to holiday allowances and career progression, you will be well looked after.
The benefits in terms of job satisfaction are extensive, with the overriding one being that you will be providing a much-needed service, changing, and saving lives.
For more information, or if you have any other questions regarding getting into Nursing don't hesitate to contact us
Are you fresh out of school and eager to become a Nurse? learndirect can provide you with the direction you need.
Discover the steps you need to take to achieve your goal
Revive your life with a rewarding career change! learndirect can guide you through the process to becoming a Nurse.
Make a difference to many lives by switching careers today
Choose the right area of nursing for you! With our help, you can get prepared for your chosen specialism.
From children's nursing to mental health nursing, the choice is yours
Explore how our course can lead to exciting opportunities by delving into our official prospectus
Download your prospectus now
DOWNLOAD
Get Trained to a World Class Standard
Becoming a Nurse takes hard work and dedication, and by embarking on an approved nursing degree at university, you will undergo training at the highest level.
With the right qualifications, you can enrol on a nursing degree that offers a combination of academic study and engaging practical experience.
With full-time and part-time degrees available across the country, you can tailor your journey around your circumstances. These studies will get you prepared for life as a Nurse within the NHS.
Realise Your Passion and Keep Learning
After becoming a registered Nurse, you can continue your career progression through Continuing Professional Development (CPD). By developing your skills and pursuing higher level roles that you are passionate about, you can make a difference at every level.
Whether you want to move into management, become a specialist, or contribute to potentially life-saving research, the options are there for you.
Benefit Professionally and Personally as a Nurse
Nurses provide a crucial salvation to many who are dealing with health challenges, be it mental or physical. It is a hardworking vocation that is rewarding on many levels, from competitive salaries to NHS benefits packages.
Ultimately, though, Nurses are at the core of the NHS, providing a level of care and support that is constantly in demand. By becoming a Nurse, you will not only improve your own life, but you will change the lives of everyone you treat.
STUDENT TESTIMONIALS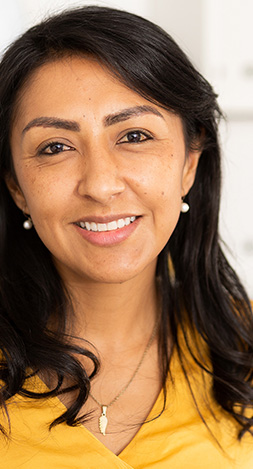 "Time management is not so simple but the desire to be a good nurse in this country makes me not give up. I try to combine work with school and have time to enjoy this wonderful life. Thank you to learndirect and to all of the wonderful team for your support."

Gia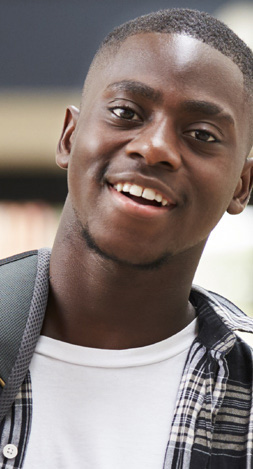 "When I was reading learndirect's website, there was a lot of information about what the units would be, what the cost would be, and how long you had to do the course. Because the website was giving me lots of information and it seemed really upfront and honest, that's why I decided to go ahead with learndirect.

You can message your tutors at any time, support is always available, and you can submit your work at any time as well. I feel like you've got a bit more freedom and that's why I find that the course suits me and my needs because I can do it whenever I want."

Bilal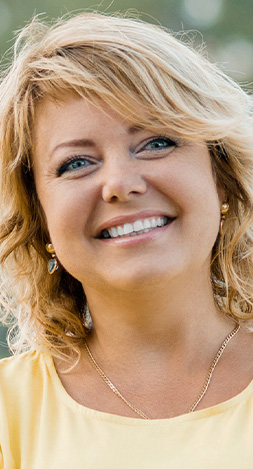 "I'm a mum that stays at home with 8 children, I thought learndirect was really convenient for me for my family life."

Emma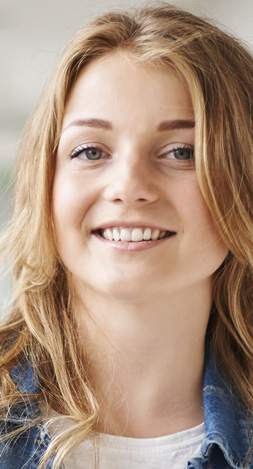 "I looked at reviews of quite a few other places to study remotely and flexibly. That's what I was looking for, and learndirect had some of the best reviews, and it came recommended by friends as well.

I work full-time, I've got kids, I'm so busy, so I can log in at night. If I've got a day off and the kids are at school, I can do a full day's work, I can do an hour's work, I'm not missing anything."

Jess