We have already been through some of the main acronyms for teaching English to non-native speakers before (TEFL, TESOL, and CELTA) but we now have another one to add to the list – TESL. Who knew there were so many ways of describing one type of job?!
In this blog we will take you through what TESL stands for and whether it is any different to the other English teaching acronyms.
What is TESL?
TESL stands for Teaching English as a Second Language, and it's the contracted version of "teaching ESL". This acronym covers any type of English teaching when it's being taught to students whose primary language is not English.
How is TESL Different to TEFL or TESOL?
In short? It isn't different at all. TEFL, TESL, and TESOL all essentially mean the same thing – teaching English to non-native speakers.
The only difference you will find is in the application of the acronyms. TESL and TESOL are usually used to refer to teaching English to those who are already living in an English-speaking environment (e.g. the USA, UK, or South Africa). Whereas TEFL is normally used to describe teaching English to students living in non-English-speaking countries (e.g. Japan or Vietnam).
It is worth noting that this is not the case with every employer and, unfortunately, the terms are often used interchangeably. This can cause issues later on, as TEFL certifications will not qualify you to teach English in English-speaking countries, but the employer may have this expectation if they do not know the difference between the acronyms. So, make sure you check the job advert thoroughly first to determine where you'll be teaching and, therefore, get a clue of which qualification is required.
Just to summarise, the general rules are:
TEFL qualification – used for teaching English in non-English-speaking countries (e.g. Thailand or South Korea)
TESOL/TESL qualification – used for teaching English in non-English-speaking countries AND English-speaking-countries (e.g. South Africa, USA, Australia)
So, make sure you check your employer's expectations first!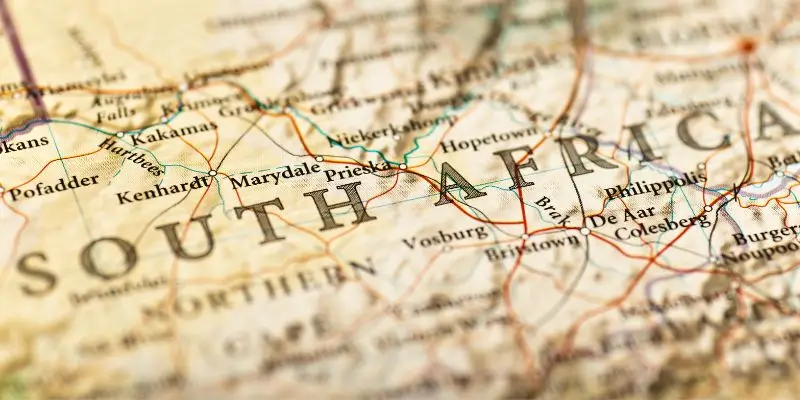 Can I TESL with a TESOL Qualification?
Yes, you can. The only thing is, you might need to explain things to your potential employer first if they have been used to using one acronym over another. However, most employers in this industry will understand that they mean the same thing and that someone with a qualification proving they can teach English to speakers of other languages, will be able to get the job done.
As long as your course is accredited and contains the right amount of training for the position, you should have no issues using a TESOL qualification for a TESL position.
Where Can I TESL?
Anywhere you like! You can find English students all over the world and, as we previously mentioned, a TESOL qualification will allow you to teach in both English-speaking and non-English-speaking countries.
You'll also be able to teach English online, whether you are looking to do this from home and work around your existing schedule or teach online and travel the world as a digital nomad.  
If you are looking to TESL abroad and need some help deciding which location will suit you best, take a look at our internships webpage and check out our information about Thailand, Vietnam, Cambodia, Japan, and South Korea, to get you started.  
Want to find out if teaching online would be right for you instead? Arrange for one of our Course Experts to call you back, and they can go through everything with you.
How Do I Get Started?
The first thing you need to do is to obtain the right qualification. If you're looking to teach in English-speaking and non-English-speaking countries, head to our Trinity CertTESOL webpage to find out more about the qualification you will need.
If you would prefer to teach in non-English-speaking countries, either abroad or online, then head to our TEFL courses page.
If you're struggling to figure out which course you need, you can simply arrange for a free call back from a friendly member of our TEFL team, who will be happy to talk you through your options.
We look forward to supporting you on your English teaching journey.