Becoming a personal trainer and diving into your own training gig is no doubt an exciting time. However, you've got to make sure you're covering your back legally when you set up shop.
We tend to think accidents or legal claims won't happen to us, right? But the last thing you want is to be caught short when things don't go to plan. Camilla Johnson, the Legal Editor at Rocket Lawyer, is here to drop some knowledge on legal matters and make sure you get your PT business set up the right way.
Establishing Yourself as a Sole Trader
When initiating your personal training business, you'll likely begin as a sole trader, essentially working for yourself. However, there are several crucial factors to keep in mind when operating as a sole trader. This includes deciding how and where clients will contact you, which forms the foundation of your business. It also involves handling financial matters independently, such as dealing with HMRC.
"As a sole trader, you need to have somewhere customers can contact you, which will be the address that appears on business letters and contracts. You have to register for self-assessment with the HMRC and submit a tax return every year. You also have to pay Income Tax on any profit, National Insurance and VAT if you make more than the threshold." – Camilla Johnson
Acquire Liability Insurance
Accidents can happen, even if you don't expect them. So, you've got to make sure you're covered just in case something goes wrong – whether it's an injury or someone accusing you of wrongdoing.
"Personal trainers should consider taking out public liability insurance to cover the cost of defending their business if someone is injured and professional indemnity insurance to cover costs if someone makes an allegation of professional negligence." – Camilla Johnson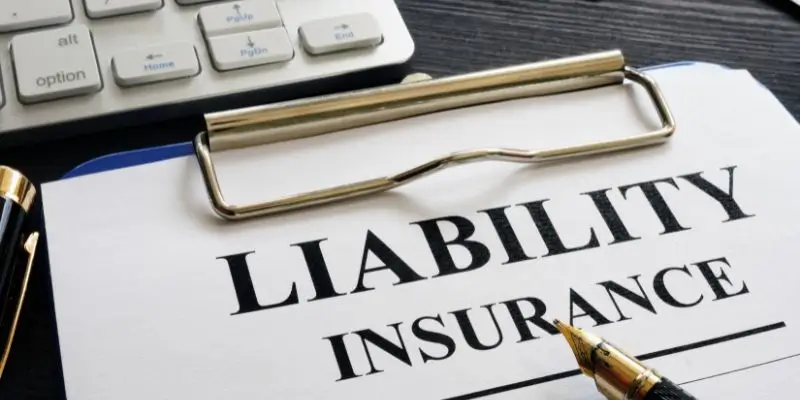 Explore Additional Legal Documents
Securing public liability insurance and ensuring compliance with trading regulations is crucial, but when launching your personal training business, various other aspects require legal coverage. So, you'll need to consider several types of legal documents before getting started.
"Terms and conditions of service, or a services agreement, which will detail all the conditions of training. These include the amount of payment and how it is to be paid, a description of the services and what happens if a customer cancels. A liability waiver which states that your client agrees to participate in exercise testing and training, they are over 18 (or you have to get the signature of a parent/guardian), they understand the risks associated and their consent is given freely and voluntarily. A medical history checklist to check your client is fit and healthy." – Camilla Johnson
Make sure all your clients sign and date these documents, and if you're not sure about anything, get in touch with the experts for extra guidance.
Have You Covered Everything?
There might be some documents you haven't even thought about. These come into play if you're training clients in different locations or offering unique services – especially if you're hitting the outdoors for training sessions during different seasons.
"Be aware that if you intend to train clients outside, some parks require personal trainers to take out a licence for use of the park." – Camilla Johnson
Taking care of all these legal angles will give you a solid foundation as you kickstart your personal trainer journey. When you've got your legal ducks in a row, you can confidently set off on your path to self-employment.
And if you're curious about courses that can help you become a certified personal trainer, check out our website!