Studying for a computing degree is not just about gaining technical knowledge; it's about embarking on a journey of innovation and limitless possibilities. Imagine working at the forefront of cutting-edge technology, shaping the future of AI, cybersecurity, and data science… it's a path that appeals to every self-confessed techie.
With strong industry connections, job prospects, and the chance to make a global impact, this degree opens doors to a dynamic and ever-evolving world. But what jobs can you get with a computing degree exactly? Find out more below!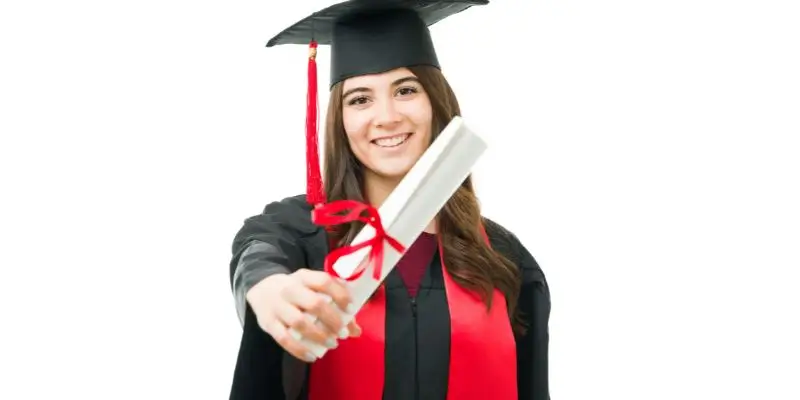 What Can I Do with a Computing Degree?
Getting a degree in computing gives you the opportunity to unleash your creativity, solve real-world problems, and be part of a revolution that's changing the way we live and work. If you crave excitement, challenge, and the chance to leave your mark on the digital age, a computing degree really is your passport to an inspiring and rewarding career.
Software Engineer
Software engineering is an excellent avenue to explore after you achieve your computing degree. Software engineers are responsible for designing, developing, and testing the software that powers our world. They work on a wide range of projects, from developing new mobile apps to building complex enterprise systems. As businesses of all sizes increasingly rely on software to operate and innovate, there is a growing outcry for professionals in this space.
Software engineers typically earn a good income - around £68,000 per year on average - and experienced engineers can command even higher salaries. In addition to the financial rewards of this computing career, software engineers often receive generous benefits packages, such as health insurance, paid time off, and stock options.
By working in this role, you'll have the opportunity to work on challenging and innovative projects that positively impact our way of living. Software engineers are responsible for developing the software that powers our businesses, our healthcare system, and our infrastructure. They are also responsible for developing the technology we use to communicate, entertain ourselves, and learn.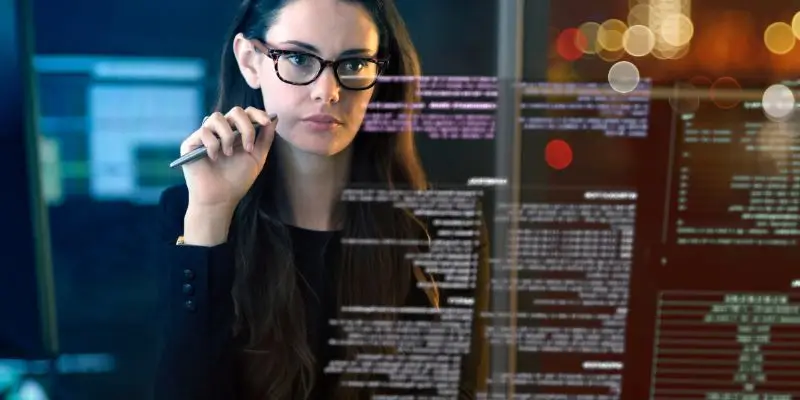 Data Scientist
Data science is one of the stand-out jobs of the 21st century, and for good reason. They are in high demand across all industries and earn top salaries, but what's more, data scientists have the opportunity to work on cutting-edge projects that solve real-world problems.
Just a few of the many reasons why you should consider using your computing honours degree to start a career in data science include:
High demand - Data scientists are in high demand in a variety of industries, including healthcare, finance, tech, and retail. This is because businesses of all sizes are increasingly relying on data to make informed decisions
Good salaries - According to Glassdoor, the median salary for a data scientist in the UK is £55,000
Exciting and challenging work - Data scientists work on a wide range of projects, from developing new algorithms to predicting customer behaviour. All of which requires you to constantly learn new things and solve complex problems
Opportunity to make a difference - The algorithms and models that data scientists develop can be used to improve healthcare, prevent fraud, and personalise our online experiences
Cyber Security Specialist
Cyber security specialists play a pivotal role in safeguarding organisations, individuals, and critical infrastructure from the escalating threats of cyberattacks. In an increasingly digital world, where data breaches, ransomware attacks, and other cyber threats are on the rise, these experts are in high demand. 
By working in this space, you'll use your information technology knowledge and skills to identify vulnerabilities, implement robust security measures, and respond effectively to incidents, ensuring the integrity, confidentiality, and availability of digital assets. 
With the continuous evolution of technology and the ever-present need for data protection, cybersecurity specialists not only enjoy job security but also the opportunity to make a significant impact in defending against the rapidly evolving landscape of cyber threats. The role is also financially rewarding. According to Glassdoor, the average salary for a cyber security specialist in the UK is £62,971 per year. However, experienced cyber security specialists can earn much more, with some earning over £100,000 per year.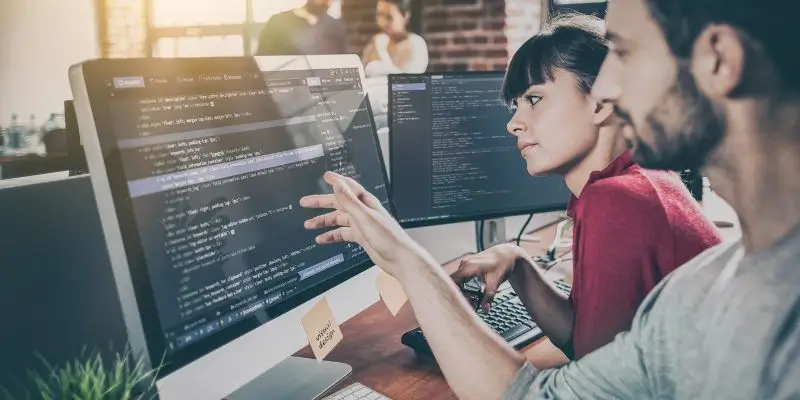 Web Developer
If you're passionate about being at the forefront of shaping our digital world, consider using degree-level computing courses to become a web developer. In an era where the internet plays an integral role in nearly every aspect of our lives, web developers are the architects and builders of the online landscape, responsible for creating and maintaining websites and web applications that drive businesses, connect communities, and provide essential services. 
Their skills in coding, design, and problem-solving are in constant demand, with a broad range of industries seeking their expertise to establish and enhance their online presence. Additionally, the field offers ample opportunities for innovation and creativity, making it an attractive career choice for those who want to continually learn and adapt to emerging technologies.
In this role, you can expect to earn £42,829 per year on average and over £85,000 per year with experience.
Mobile Application Developer
As a mobile application developer, you would be instrumental in shaping the way we interact with technology and each other in the mobile-first world. With the ubiquity of smartphones, these developers are in high demand, creating innovative and user-friendly mobile apps that serve many purposes, from entertainment and productivity to healthcare and finance. 
By pursuing computing jobs in this space, you would use your expertise in coding for various mobile platforms, optimising user experiences, and keeping abreast of evolving technologies to stay at the forefront of the tech industry. 
Moreover, mobile app development offers excellent career prospects, including the potential for entrepreneurial success and the satisfaction of seeing one's creations reach millions of users worldwide. Currently, mobile app developers in the UK earn around £51,000 a year on average, which again goes up with experience.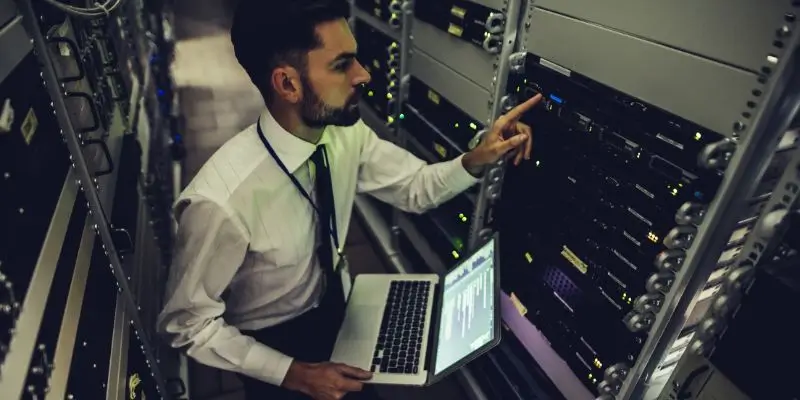 Systems Analyst
Another exciting and important role you could consider is that of a systems analyst. In this computing career, you bridge the gap between technology and business and play a crucial role in ensuring organisations operate efficiently and effectively in the digital age. 
This is because systems analysts possess the unique ability to understand complex information systems, identify inefficiencies, and design solutions that align technology with business goals. With the rapid pace of technological advancement, the demand for systems analysts continues to grow, as they are vital in optimising processes, enhancing data security, and facilitating informed decision-making. 
Their interdisciplinary skills, combining technical expertise with business acumen, make them invaluable assets to a wide range of industries, offering a rewarding career that allows for problem-solving, innovation, and making a tangible impact on an organisation's success.
By taking your computing career in this direction, you'll earn around £50,000 a year on average. 
IT Project Manager
The last job on our list - but by no means the last one you can get with your computing degree - is that of an IT project manager. This is an excellent role to consider once you successfully complete your undergraduate degree for so many reasons.
Firstly, you will get to oversee and lead cutting-edge technology projects, which often involve innovative solutions and the latest advancements in the IT field, making your work inherently exciting and dynamic. Secondly, you will play a pivotal role in bringing together cross-functional teams, fostering collaboration, and solving complex problems, providing a sense of leadership and accomplishment. 
Additionally, as an IT project manager, you will have the opportunity to work on diverse projects across various industries, constantly learning and adapting to new challenges, which will keep your career interesting and intellectually stimulating. Lastly, the work you would do in this role directly contributes to the successful implementation of technology solutions that can transform businesses and improve people's lives, which can offer a sense of purpose and fulfilment in your career.
IT project managers also earn over £60,000 a year on average and can earn bonuses, commissions, and other forms of incentive pay. Some projects work on a contract basis, which can lead to even higher earnings.
Every journey is different, and there's no one direct career path for those who graduate with a computing degree. Ultimately, the IT career you choose will depend on your skills, passions, and interests, but hopefully, the above roles have inspired you to take the next step to get qualified.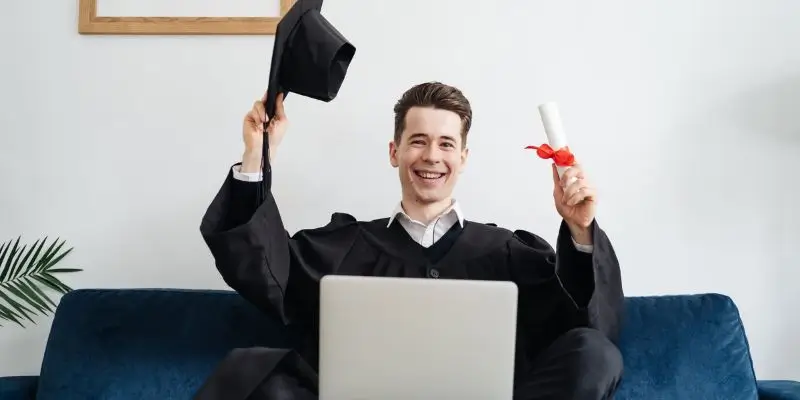 Get Your Computing Degree Online
If you want to get on the way to any of the above IT careers but campus-based study at university isn't a viable option, our online computing course is for you. 
Consisting of the first and second year of a bachelor's degree, our Computing Degree Pathway enables you to work towards your university-level computing qualification when it suits you. There's no need to complete a work placement or go to lectures in line with a strict timetable. You simply log on and learn when you're available, which is ideal if you're planning to continue working full or part-time or care for children while you study.
During your course, you'll learn about everything from computer networks to computer programming languages, all of which prepare you for the final year's advanced topics which you will complete with our nominated university. 
So, if you're ready to start working towards a dynamic and rewarding career in computing while studying on your terms and skipping a big chunk of student debt, check out our flexible and affordable university alternative below!