If you're a Dental Nurse looking to advance your career, you've come to the right place. Becoming a Dental Nurse is an incredibly rewarding profession, but knowing the next step in your career path isn't always easy. In this post, we'll cover tips for advancing your career as a Dental Nurse, from continuing education to taking on new responsibilities. Let's get started!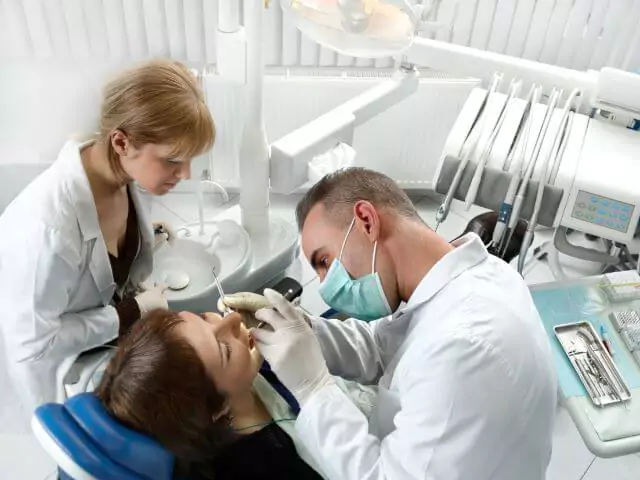 Work Hard and Ask Questions
Working hard and asking questions are two key aspects that can help you progress as a Dental Nurse. As a team player, you need to be proactive and show a willingness to learn.
Be attentive to your Dentist, fellow Dental Nurses and Practice Managers' instructions and guidance. Take every opportunity to develop your clinical skills, learn from mistakes and ask questions whenever you're unsure about anything.
Don't be afraid to ask for feedback on your performance as this can help you identify areas where you need to improve and areas where you excel.
Asking questions can help you to gain a deeper understanding of the treatments you are providing and why they are important for the patient's dental health. Being knowledgeable about dental procedures, products, and equipment can also enhance your confidence and the level of care you can provide. Ask your colleagues or Dental Practitioners about any unfamiliar procedures, equipment, or treatments. Learn from their expertise and apply this knowledge in your daily practice.
As you learn and progress, you will become a more valuable member of the dental team and enhance your contribution to patient care.
Go the Extra Mile
Being a Dental Nurse means going beyond just fulfilling the duties listed in your job description. It means actively looking for ways to improve your patients' experiences and supporting your team members. By going the extra mile, you show that you are dedicated to your profession and willing to do what it takes to progress.
One way to go the extra mile is to spend extra time with your patients. Offer them helpful oral health care tips, listen to their concerns, and answer their questions. By doing so, you build a better rapport with them and show that you care about their well-being.
Another way to go above and beyond is to assist your team members when they are having a busy day. Step in to help with dental emergencies or take on tasks that may not be in your usual job scope. By doing so, you not only help your team but also show that you are a reliable and responsible team player.
Lastly, learn to anticipate your Dentist's needs. Familiarise yourself with their workflow and preferences, so you can be more efficient in assisting them. This may involve preparing the necessary equipment before they ask or setting up the patient's chair in advance. By being proactive, you show that you are reliable and that you take pride in your work.
Consider Enhancing Your Knowledge with a NEBDN Certificate Course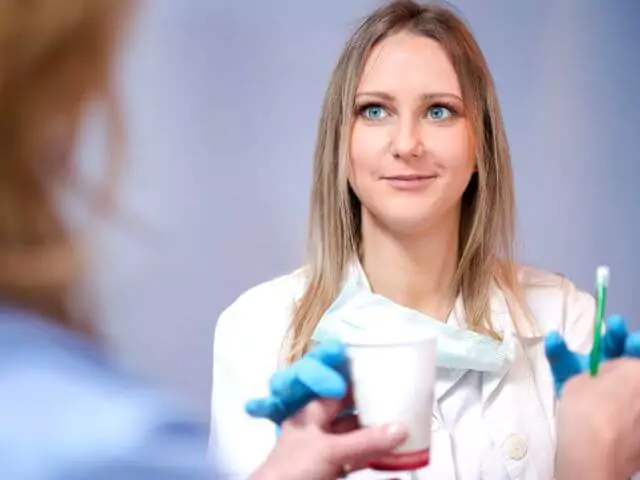 One of the best ways to progress your career as a Dental Nurse is by upskilling and you will be spoilt for choice when it comes to post-registration courses.
The National Examining Board for Dental Nurses (NEBDN) offers amongst others Certificates in Dental Implant Nursing, Orthodontic Dental Nursing, Oral Health Education, Fluoride Varnish Application, and Dental Radiography. These certificates are equivalent to Level 4, are highly regarded in the dental industry and can set you apart from other Dental Nurses.
These courses can provide you with additional knowledge and training that will make you more valuable to your practice and patients.
Dental implant nursing courses, for example, can help you assist with more complex procedures and improve patient outcomes.
Oral health education courses can give you the skills you need to educate patients on proper oral hygiene techniques and improve overall oral health.
Dental radiography courses can teach you how to act under prescription as an IR(ME)R operator, to safely take intra-oral and extra-oral radiographs of patients while fluoride varnish application courses can give you the skills to provide additional preventative care to your patients.
All of these skills can help you stand out as a Dental Nurse and advance your career.
So, if you're looking to take your career to the next level, consider upskilling with NEBDN post-registration certificate courses in dental implant nursing, oral health education, dental radiography, or fluoride varnish application.
Not only will you be improving your skills and knowledge, but you'll also be investing in your future as a Dental Nurse.
Impress Your Team
One of the best ways to progress as a Dental Nurse is to impress your team with your dedication and passion for the profession. This means going above and beyond your job description and demonstrating a willingness to learn and improve your skills.
Show your team that you are not only passionate about dental nursing, but also a hard worker who is always willing to lend a helping hand. This could mean staying late to assist with a particularly busy day or volunteering for extra opportunities outside of work. By showing a genuine interest in the profession and a willingness to work hard, you'll quickly gain the respect and admiration of your colleagues.
Ultimately, the key to impressing your team and advancing your career as a Dental Nurse is to demonstrate a love of learning and a passion for your work. By staying curious, engaged, and committed to providing the best possible care for your patients, you'll be well on your way to success.