The nights are drawing in, evenings are looking a little cosier and the trick-or-treaters have just done their rounds for Halloween. Before we dive into the Christmas rush, we've got another highly anticipated event to enjoy; Bonfire Night, but what does this mean for your beloved pets?
As much as we humans tend to enjoy the warmth of a bonfire, the glittering fireworks, and sparklers, for pets and other wild animals, Bonfire Night is a huge cause of anxiety, stress, and even danger. With loud noises, strange smells, and general commotion in abundance, we've prepared our top tips for keeping your pets safe on Bonfire Night.
Avoid The Outdoors
With dogs and cats, the outdoors is usually a place of enjoyment. Walking your dog is imperative to maintain their health, and most cats will wander freely as a large part of their exercise. However, on this particular night and even the lead-up to it, keeping them indoors would be a wise idea.
The noise and activity on this night are often startling for animals, which can result in them running away out of fear. Sadly, many people report their cat missing on Bonfire Night. The Kennel Club has even issued warnings as November tends to see a 13% increase in dogs marked lost or missing by their owners.
So, consider exercising them indoors, and if you need to go out for a walk, do so in the day when noise from fireworks is less likely.
Give Them A Safe Place To Relax In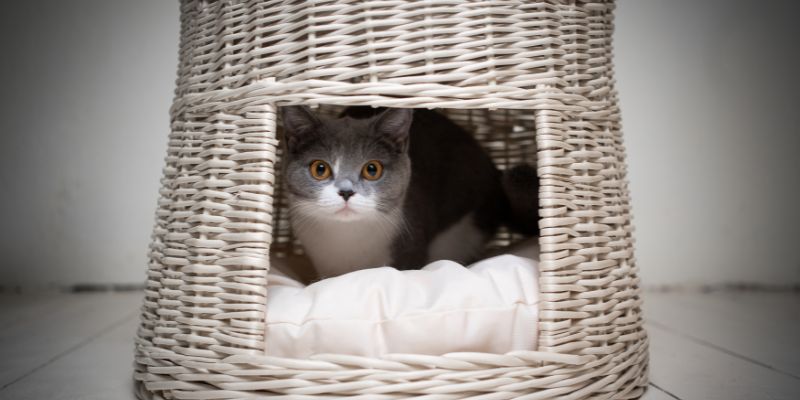 A natural part of an animal's behaviour is finding a warm place to burrow into for safety. Cats and dogs are no different and having a cosy den to retreat to can really help keep your pets calm on Bonfire Night.
Find a spot in the house that is furthest away from the noise and build a pet-friendly fort with blankets, cushions and anything that will help them feel snuggly and protected. Add in their best toys and you've just created your pet's new favourite hangout!
Soothe Them With Some Music
We all know that a great way to unwind is by listening to soothing music, so why not give your pets some of the same treatment? Besides providing generally relaxing sounds, music is also a great way to muffle the noises from fireworks and commotion outside of your home.
There is even a Classic FM pets Bonfire Night programme you can tune into if your pet has a more sophisticated taste in music!
Prepare A Tasty Banquet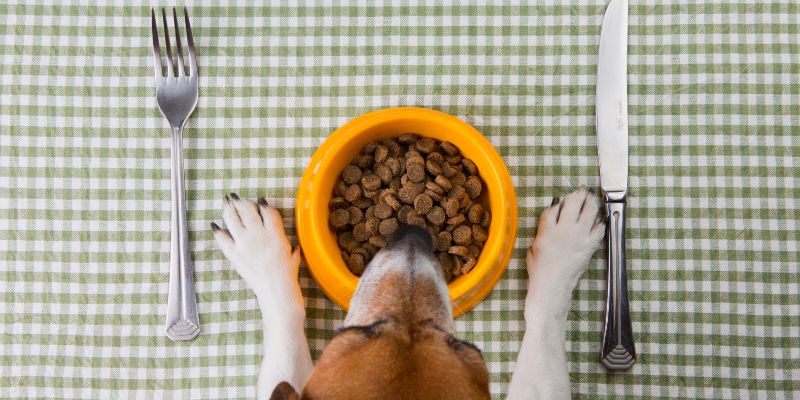 With most animals being motivated by food, a great way to distract cats and dogs on Bonfire Night is to indulge them with tasty treats throughout the evening. Sitting with your pet in their safe space and gradually feeding them their favourite foods throughout the evening will help take their mind off what's going on outside.
Soften Alarming Sounds
In addition to the Bonfire Night music for dogs, cats, and any other animal who would like to listen, it's wise to block out external noises as best as you can.
Before settling in for the night, be sure to:
Close all windows
Shut doors
Draw the curtains
Pack gaps under doors with towels or draft excluders
All of these will help to soften the sounds of fireworks and other activities, so your beloved companion animal can have some escapism.
Keep Them Out Of Harm's Way
If you are partaking in a Bonfire Night activity, like hosting an event at home in your garden, be sure to keep your animals safely inside and away from harm. Make sure there is no way for them to access the garden where your bonfire is set up and check the area before setting it alight.
This isn't just to make sure your pets are out of harm's way; local wildlife can often come across an unlit bonfire and think it's the perfect place for a new home. So, be sure to investigate your wood pile to be certain no animals have taken up residence.
Ideally, going to an organised event is the best way to enjoy this dazzling evening. Not only will the event be hosted by professionals, but it also reduces the number of people having backyard bonfires and keeps the related noise and activity away from your home, and your pets.
Don't Make A Fuss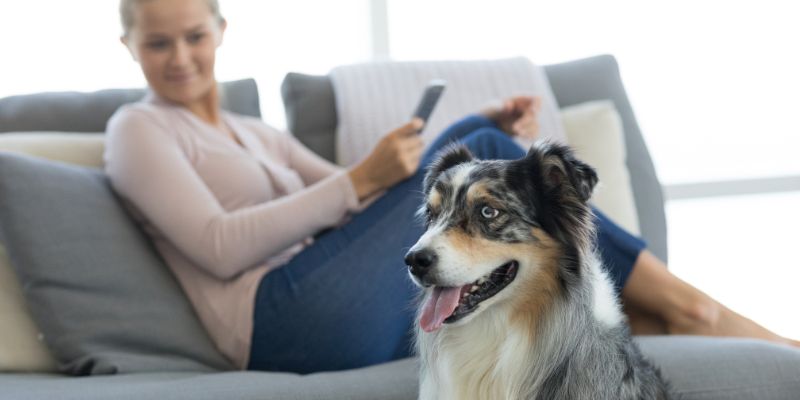 The best thing for dogs on Bonfire Night, and any other pets, is to not be alarmed yourself when fireworks take off. Our animals feed off our emotions, so if they see that we are startled, they will be startled too.
So, remember to keep calm and be a source of comfort for your pet. There may be strange noises and activity going on outside, but if you're giving off positive vibes it will help make sure your animals feel relaxed and at ease.
Learn Other Ways To Keep Your Pet Happy
We hope the above will help you make Bonfire Night less stressful for your pets. If you've found these tips for dogs on Bonfire Night particularly useful, we have an online course that will teach you how to become the best custodian for your beloved dog.
Our Responsible Dog Ownership Level 2 Award is an Ofqual regulated qualification that's designed to teach you everything you need to care for your dog throughout its lifetime. This includes exploring all the necessary routine health care requirements that will keep your pet dog healthy and happy, plus your responsibilities as a dog owner under UK law.
If you want to learn how to become a responsible dog owner and give your companion animal the best life possible, explore our course in more detail by viewing it on our website or discussing it with our team. You call them now on 01202 006 464 or contact them online. 
You can also keep track of all animal awareness days and events with our FREE calendar! Download it here.